Boulder Dam, (now called Hoover Dam) is located in the Black Canyon of the Colorado River, on the border between the U.S. states of Nevada and Arizona.
Dedicated September 30, 1935
It was constructed between 1931 and 1936 during the Great Depression and was dedicated on September 30, 1935, by President Franklin D. Roosevelt. Its construction was the result of a massive effort involving thousands of workers, and cost over one hundred lives. The dam was controversially named after President Herbert Hoover.
As the United States developed the Southwest, the Colorado River was seen as a potential source of irrigation water. On December 21, 1928 President Coolidge signed the bill authorizing the dam. The largest dam in the world at the time of its completion in 1935, Hoover Dam is a National Historic Landmark.  It stores enough water in Lake Mead to irrigate 2 million acres and serves as a popular tourist destination.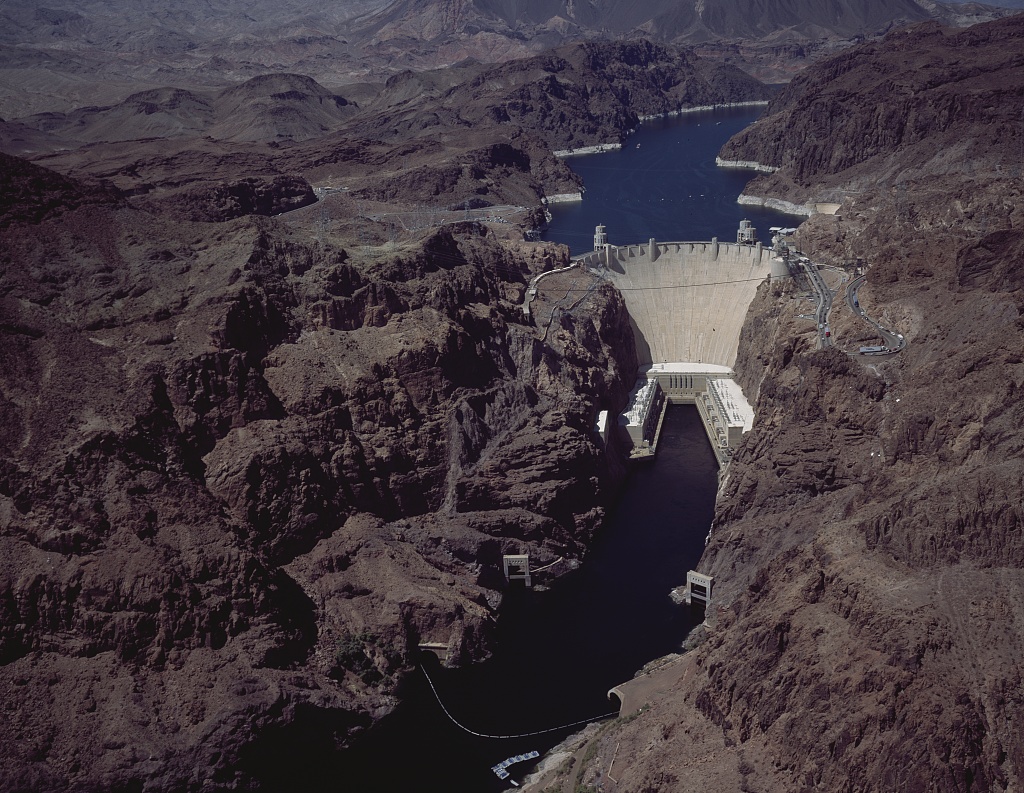 Aerial view of Hoover Dam, Nevada 2010 (Carol Highsmith, Library of  Congress)
"Built during the Depression; thousands of men and their families came to Black Canyon to tame the Colorado River. It took less than five years, in a harsh and barren land, to build the largest dam of its time. Now, years later, Hoover Dam still stands as a world-renowned structure. The Dam is a National Historic Landmark and has been rated by the American Society of Civil Engineers as one of America's Seven Modern Civil Engineering Wonders." Click for more information on Hoover Dam