A newer version was used frequently for cooking.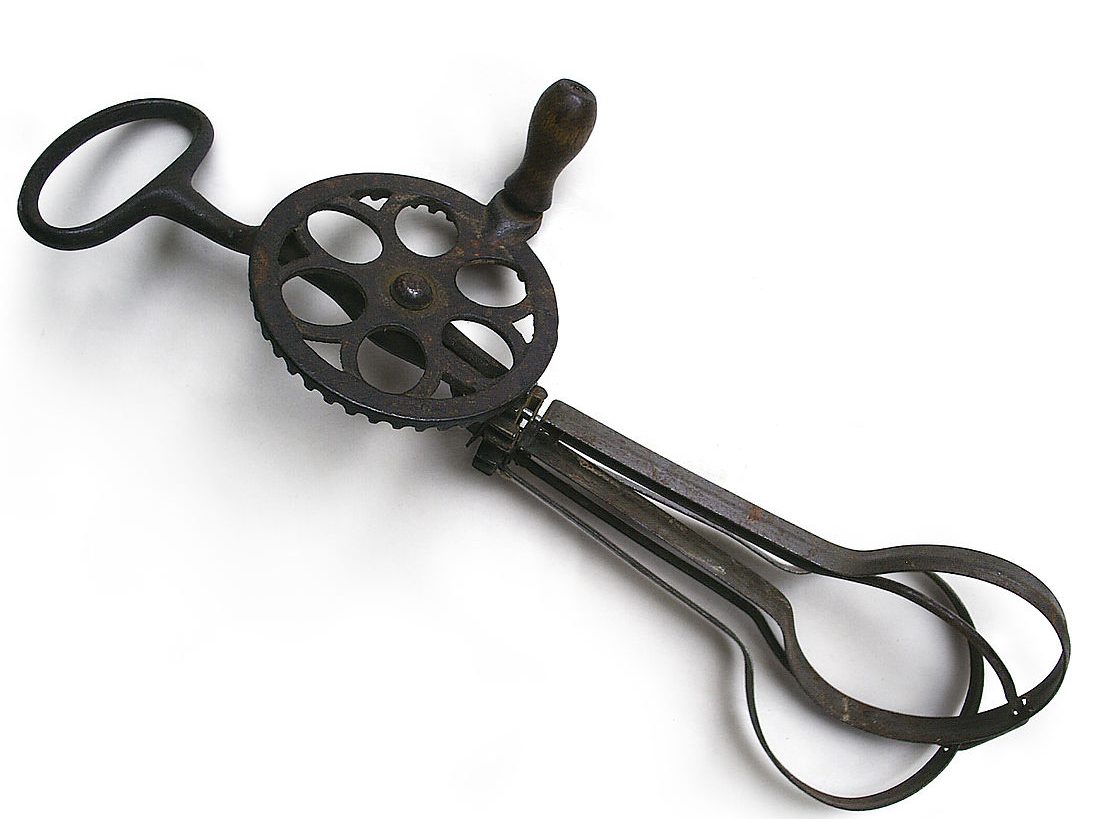 This tool was invented in 1856 and is used in the kitchen. The user gripped the handle with one hand and operated the crank with the other, creating the rotary action.
Of course, this is a vintage egg beater, and later the mixer. The egg beater with rotating parts was patented in 1856 by Baltimore, Maryland tinner Ralph Collier. U.S. Patent 16,267 This was followed by E.P. Griffith's whisk patented in England in 1857.
Read Kindle books on your computer or smart-phone with Amazon's free app. Click below to see how.
REVIEW FROM READER: Ribbon of Love was a wonderful love story of Henry and Mary living and struggling to succeed as one of the first families in the colony of Virginia in the 1600s. In addition to the love story, the descriptions of the clothing, home furnishings, personalities, family life, church and community are most intriguing. The exhilarating action and subplots keep the reader in constant anticipation. It is almost impossible to put the book down until completion. – Dr. Don P. Brandon, Retired Professor, Anderson University 
Did you know you can read Ebooks on your computer? Click below to see how.