EMMA'S DEFENCE
Emma Abbott Defends Her Profession in a Nashville Church
(From The Alabama Enquirer – Hartselle, Alabama October 20, 1887)
There was a sensational scene at McKendree Church at Nashville, Tenn. Rev. W. A. Candler, one of the most prominent Methodist ministers in the South, the pastor of McKendree, preached a sermon on theater-going, and used severely denunciatory (sic) language in connection with theaters and theater-goers, and in speaking of actors and actresses, spoke of them in the most uncomplimentary manner.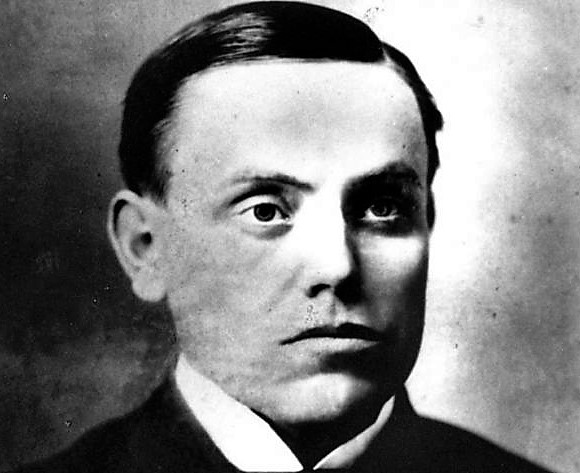 Rev. W. A. Candler
Miss Emma Abbott spoke
When Mr. Candler finished his sermon, Miss Emma Abbott,1 who was in the audience, rose trembling with emotion, and very pale. She announced her name, and then said she had been on the stage since she was eight years old, and had always tried conscientiously, to the best of her ability, to do her duty before God at all times, and that she would defy any one in the world to say one word against her fair name.
Emma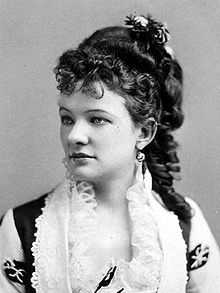 Emma Abbott
She said she would speak of such noble women as Jenny Lind, Albani Modjeska and countless other lights of the stage who had led exemplary lives, who had devoted themselves to doing good deeds, and who were noble wives and mothers.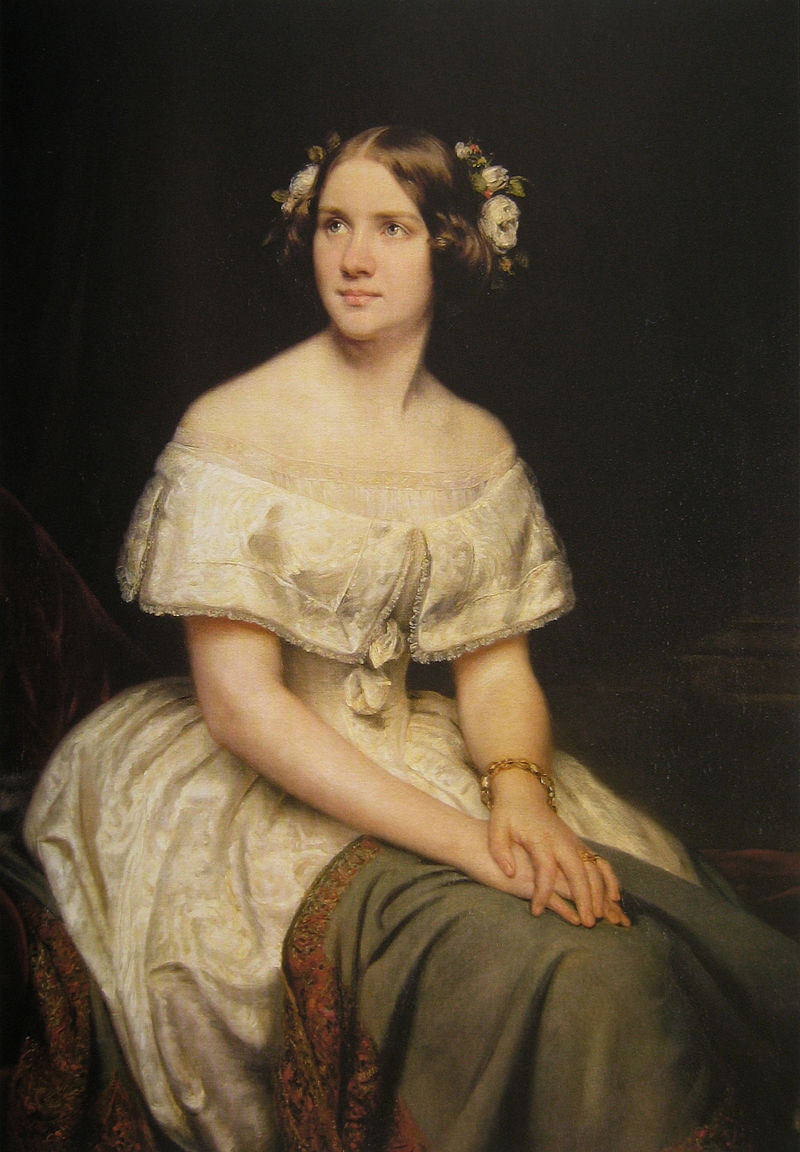 Jenny Lind by Eduard Magnus, 1862
Objection to prayers in operas
The minister had made objection to prayers being sung in the operas, but when she kneeled down to sing the prayer in Mignon and the Bohemian Girl, these words came right from her heart. In all the operas given recently, there was no impure or improper allusion, and because one occasionally finds vice in the pulpit, or upon the stage, there is no reason for such wholesale denunciation which, in her opinion, was entirely false and uncalled for.
Minister responded
Before the deafening applause that followed Miss Abbott's words had ceased, Mr. Candler said: "I will not undertake to reply to the lady, as she is a lady, but such a performance is more suited to the theater than the house of God."
Rev. Mr. Candler declined to be interviewed but said if it had gotten up in a theater and attempted to express his views, a policeman would have put him out. The incident caused the greatest excitement.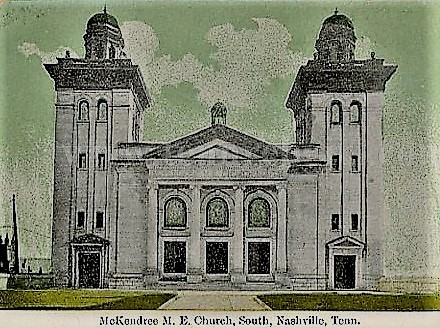 McKendree Methodist Church, South, Nashville, Tennessee old postcard
1Emma Abbott was the first American woman to form her own opera company.
Faith and Courage: 2nd edition -A Novel of Colonial America Inspired by real people and actual events, the family saga of colonial America continues with Ambrose Dixon's family. Faith and Courage presents the religious persecution of Quakers in Pre-Revolutionary War days of America intertwined with a love story.