Women as barbers were a rarity in 1881 and caused quite a stir. The lady barbers probably made good money according to this news article transcribed from Birmingham Iron Age, Birmingham, Alabama September 8, 1881.
FEMALE BARBERS
Oil City Derrick
There is a female barber in Bradford, and we are not surprised that she has the heft of trade; that men shave who never shaved before, and those who always shaved now shave the more. Why, they just tumble over each other to get her chair, and the lucky man just straightens himself out and puts himself under he influence of her hands as if she were a female doctor.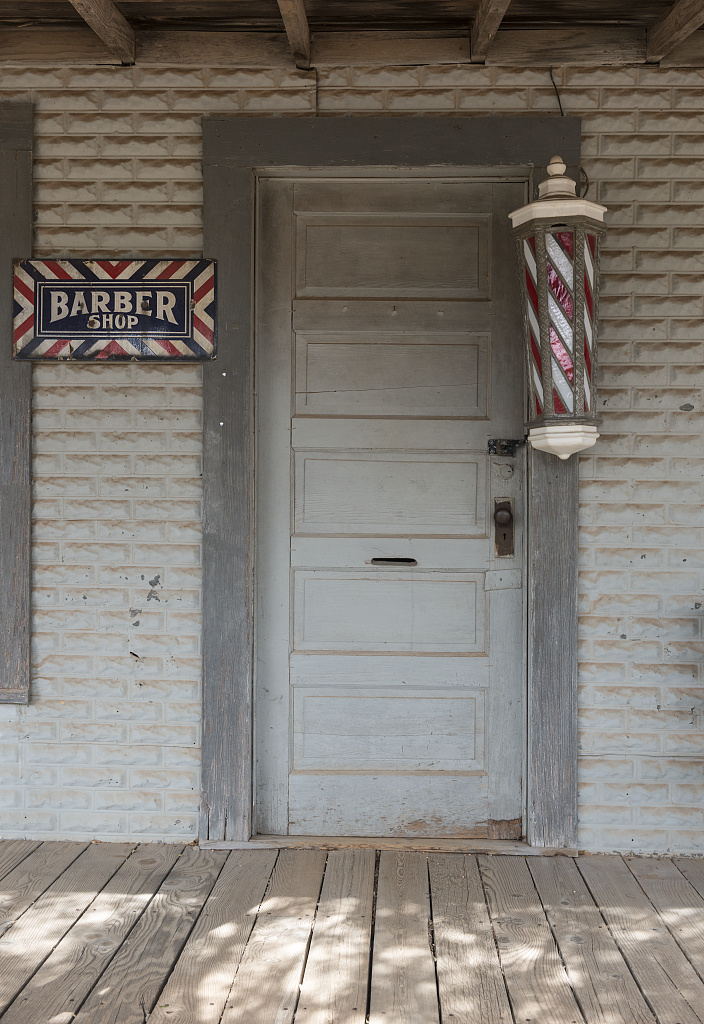 Vintage barber shop at the Buffalo Gap Historic Village in the unincorporated Taylor County, Texas, town of the same name, near Abilene (by Carol Highsmith, Library of Congress)
When she runs her fingers around his face and tickles him under the chin with the lather brush it makes his blood grow hot and his toes tingle, while his scalp prickles like an electric brush. Then she slips one arm around his head and grabs hold of his off ear, and draws the razor starboard, he feels like paradise regained. It's bad on the nerves, but it's nice. Then she hauls his face over toward her, and leans forward, bringing his nose up against her, and proceeds to clean the off side of his head.
That is the time the man calls up all his patriotism, and his courage recites the Declaration of Independence, and dreams of houris and the harem of the Old Man of the Mountain, and gets so weak that he takes hair oil, bay rum, and a shampoo, and has his hair cut twice.
Discordance:: The Cottinghams

Inspired by true events, colonial America comes alive with pirate attacks, religious discord, and governmental disagreements in the pre-Revolutionary War days of America.