FENCES ACROSS ROADS IN ARIZONA
(Transcribed from The Pittsburgh Gazette Times, Friday, May 26, 1911 – originally published in Harper's Weekly)
The roads of Arizona disclose one most peculiar habit. They change their location so frequently that they may well be called nomadic.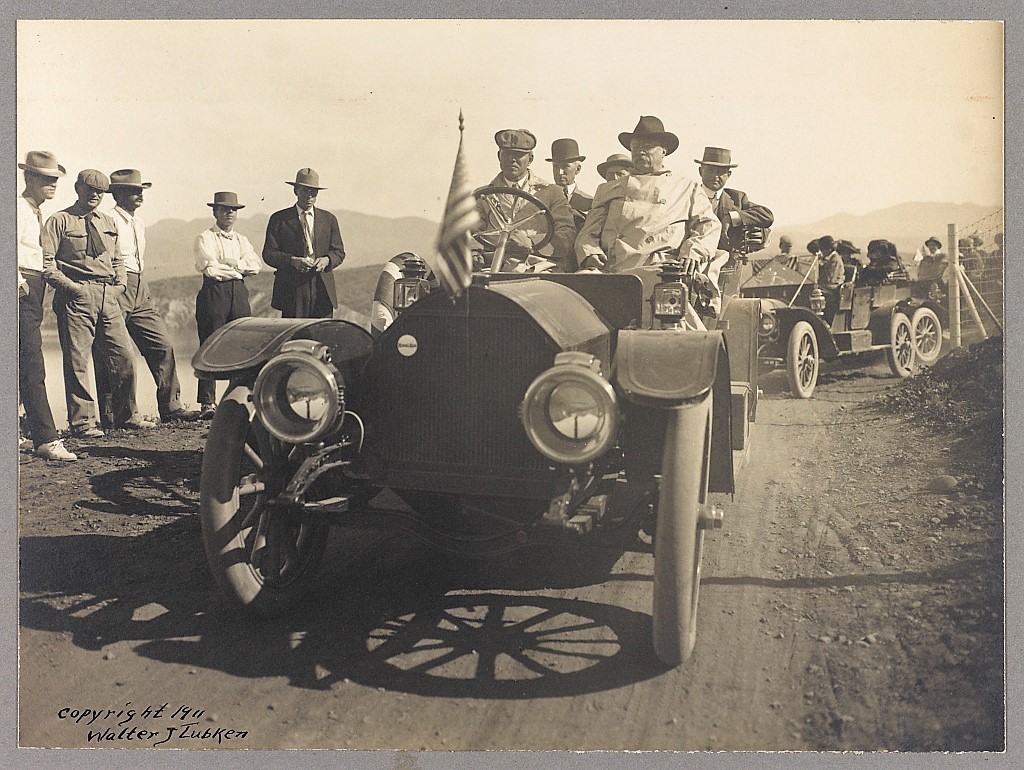 Theodore Roosevelt at Roosevelt, Arizona dirt road, April 13,  1911 (Library of Congress)
Roads just grow
One day the track may be straight; the next, it runs into a new wire fence. The traveler must turn at right angles and skirt the fence for a mile or two until the newly enclosed pasture is circumvented. In so dry and sparsely settled a country the counties cannon afford to maintain many roads. Accordingly, roads just grow.
If the man whose land they cross happens to want to fence in two or three hundred acres, he does so, and says nothing. The first that the public knows about it may be when an automobile dashing along at night, suddenly runs into the wire and is dashed to pieces.
Right to his land
It seems strange to an easterner that there should be no redress under such circumstances but in Arizona. a man has a right to fence his land, and that ends the matter.
Vinegar of the Four Thieves was a recipe that was known for its antibacterial, antiviral, antiseptic and antifungal properties for years. It was even used to cure the Bubonic Plague. See Thomas Jefferson's recipe in 

VINEGAR OF THE FOUR THIEVES: Recipes & curious tips from the past
Check out all genealogy books and novels by Donna R. Causey