When the United States was first established, many immigrants were escaping oppressive homelands that restricted religious freedom. Most countries they fled had official state religions. State or official religions are religious bodies or beliefs officially endorsed by the state.
Wars had been fought over the freedom of religion, especially in England, France and Germany. Early immigrants to the United States were not of one religion. They were Catholics, Quakers, Episcopalians, Church of England, Amish, Dutch Reformed Calvinists. Separatists, Calvinists, Puritan, Protestants. and etc. — they came seeking freedom to worship as they pleased.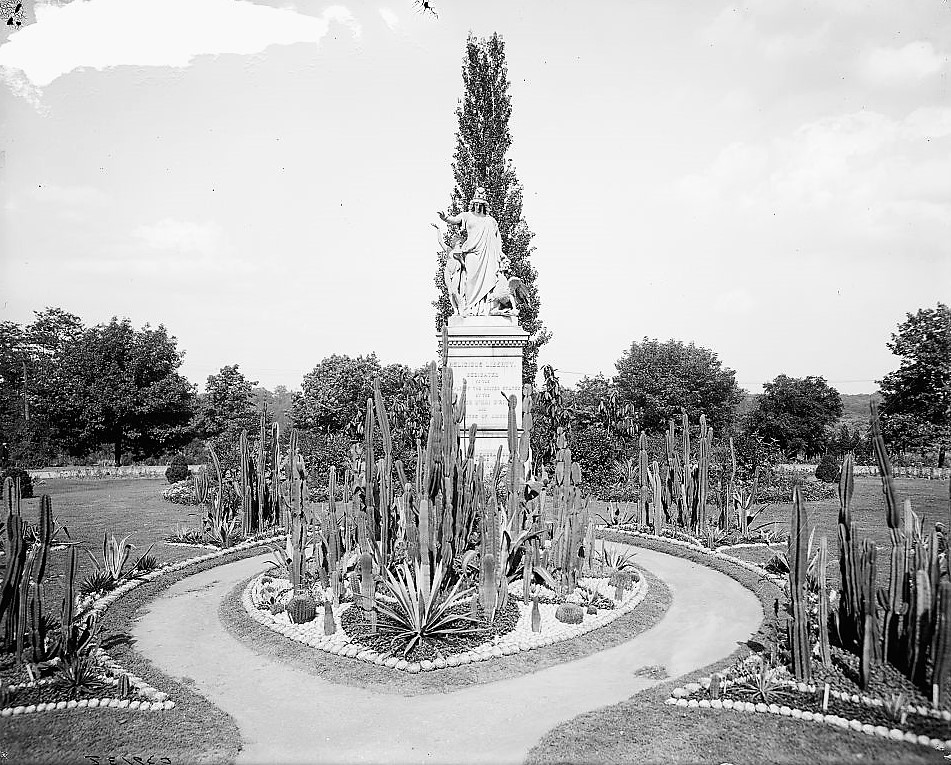 Religious Liberty Monument, Philadelphia, Pa., 1900 (Detroit Publishing Co., Library of Congress)
Religious Freedom in the Constitution
Religious freedom was clearly on the minds of our forefathers when they wrote our Constitution as you can see in the words from the 1st Amendment below:
Congress shall make no law respecting an establishment of religion, or prohibiting the free exercise thereof; or abridging the freedom of speech, or of the press; or the right of the people peaceably to assemble, and to petition the government for a redress of grievances.
A Wall of Separation
The meaning and interpretation of this clause has been the subject of passionate dispute for the past fifty years. It was clouded in 1802 by a letter sent by President Thomas Jefferson to the Danbury (Connecticut) Baptist Association which contained the phrase, "a wall of separation between church and state."1 Many Presidents have interpreted this phrase in various ways. This is the phrase that the Johnson Amendment, (mentioned by President Trump in a speech) is based on.
To better understand the history and what our forefathers intended by this statement to our Constitution, read the excellent article Religion and the Founding of the American Republic available online at this Library of Congress.
Read more about America's religious freedom in the historical novel series Tapestry of Love
Faith and Courage: 2nd edition -A Novel of Colonial America(Tapestry of Love Series) 

Inspired by real people and actual events, the family saga of colonial America continues with Ambrose Dixon's family. Faith and Courage presents the religious persecution of Quakers in Pre-Revolutionary War days of America intertwined with a love story.