My how times and ideas have changed in American since the 1870s and I'm glad they have. . .
This news article was published in the Birmingham, Alabama Iron Age on March 19, 1874
Girls Banned From High School
Baltimore has wisely decided not to receive in her high schools for girls any children under twelve years of age. This timely step will do much toward discouraging the forcing system, for it is no gain to cram the heads of little girls with adverbs and prepositions, vulgar fractions, definitions of learned polysyllables, and the area of Afghanistan when the poor overwrought young brain cannot be crowned with high school honors.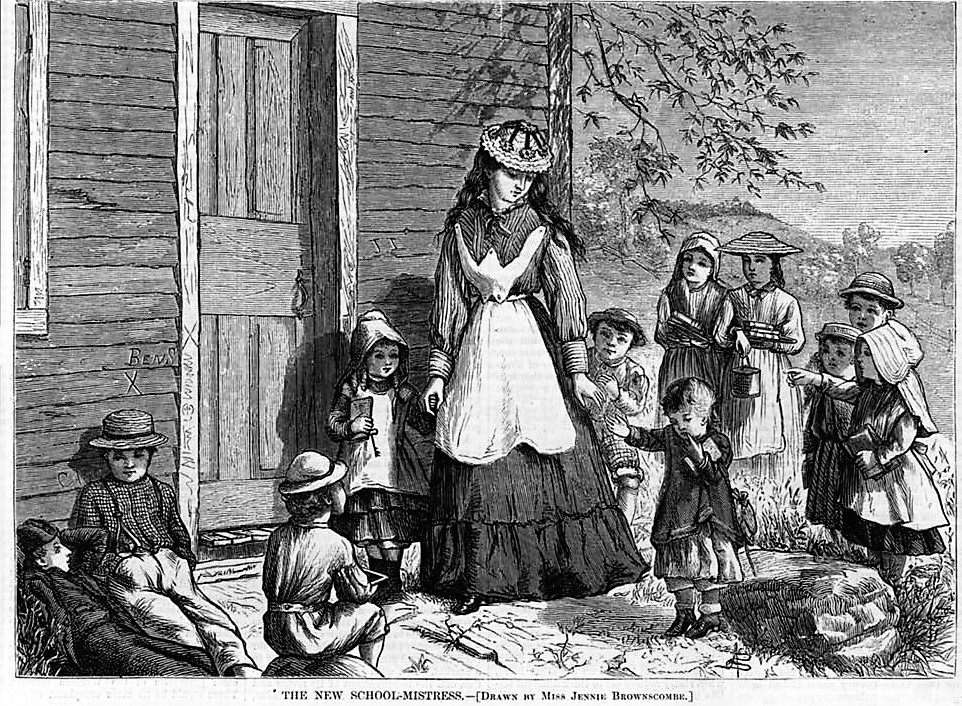 The New School Mistress 1870 ( Miss Jennie Brownscombe artist, Library of Congress)
A rule like this, might, with profit, be applied for the benefit of lads of the Monumental City. And what is good for children of Baltimore, in this respect, would be beneficial for little boys and girls all over the land.
There is too much cramming and forcing in all our schools. Learning is an excellent thing; so is eating, but there is a mental as well as a physical dyspepsia, and the former is by far the worse disease of the two and is absolutely barbarous to make helpless children the involuntary victim of brain diseases.
Faith and Courage: A Novel of Colonial

America

 Inspired by real people and actual events, the family saga of colonial America continues with Ambrose Dixon's family. Faith and Courage presents the religious persecution of Quakers in Pre-Revolutionary War days of America intertwined with a love story.