Glossy shirts must have been popular in the 1870s. Here is how old ancestors manage to 'secure' gloss on white cotton shirts.
Published in the  Birmingham Iron Age on March 19, 1874
GLOSSY SHIRTS
Attention to the following direction will secure the much-desired gloss on shirts. First, put a little common white wax in your starch, be sure you use it warm, otherwise the wax will get cold and gritty, and spot your linen, giving it the appearance of being stained with grease. It is different with collar starch – it can be used quite cold.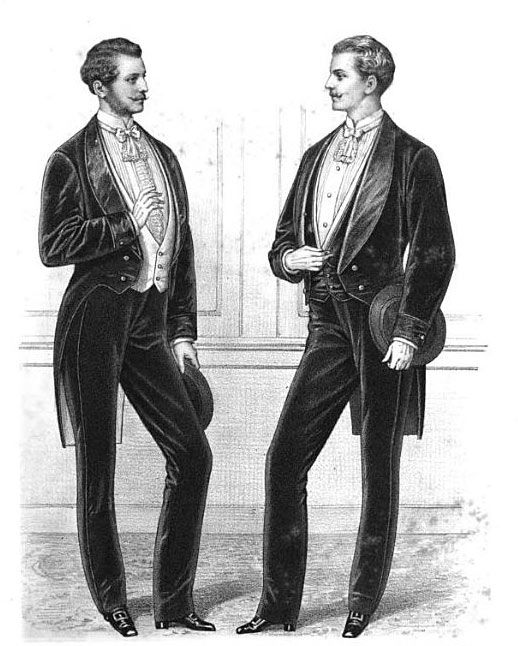 To polish shirts, starch the fronts and wristbands as stiff as you can. Always starch twice – that is starch and dry, then starch again. Iron your shirt in the usual way, making the linen nice and firm, but without any attempt at a good finish. Don't lift the plaits.
Your shirt is now ready for polishing, but you ought to have a board the same as a common shirt-board, made of hard wood and covered with only one ply of plain cotton cloth. Put this board into the breast of your shirt, dampen the front very lightly with a wet sponge, then take a polishing iron which is flat and beveled at one end, polish gently with the beveled part, taking care not to drive the linen up into wave-like blisters. This requires a little practice, but in a short time, with perseverance, you will be able to give that enamel-like finish which seems to be so much wanted.
The Grand Masters of Free & Accepted Masons of the State of Alabama 1811-2011 – 

biographical data into the lives and backgrounds of all the Grand Masters of Freemasonry in Alabama from 1811 to 2011. Many early photographs of the Grand Masters are included in this work.