Kempton was a coal-mining company town at the headstream of the Potomac River that was claimed by both West Virginia and Maryland.
Play the song Coal loading machine while viewing the pictures by clicking on the arrow below. It was recorded in West Virginia of the Evening Breezes Sextet of Vivian, West Virginia from Library of Congress while you look at the photographs
A  sign on a road to Kempton taken by photographer John Vachon in May 1939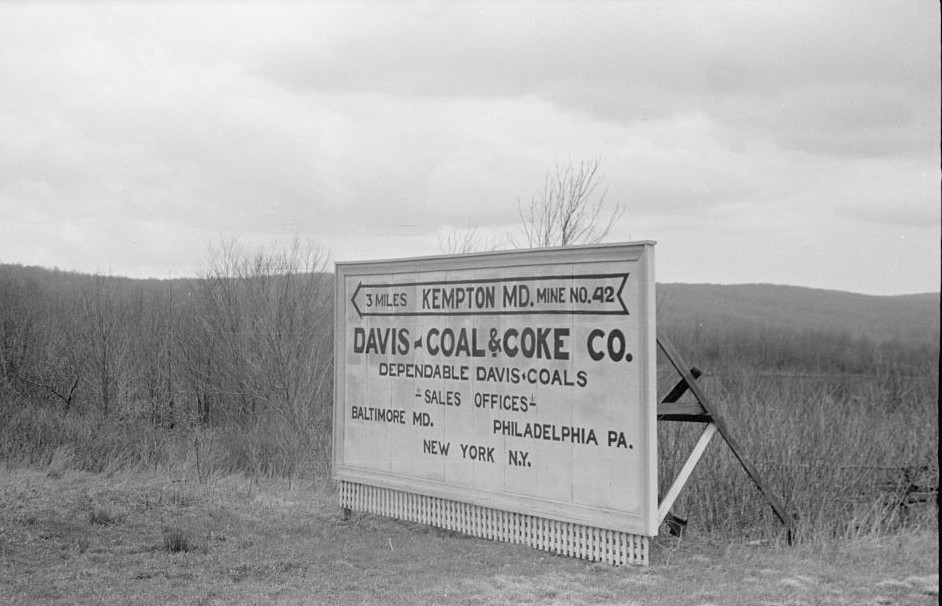 The town actually straddled West Virginia-Maryland. While the post office and coal mine company store were in West Virginia and miners paid the West Virginia sales tax, the rest of the town was in Garrett County, Maryland.
Company town Kempton, West Virginia in 1939 by photographer John Vachon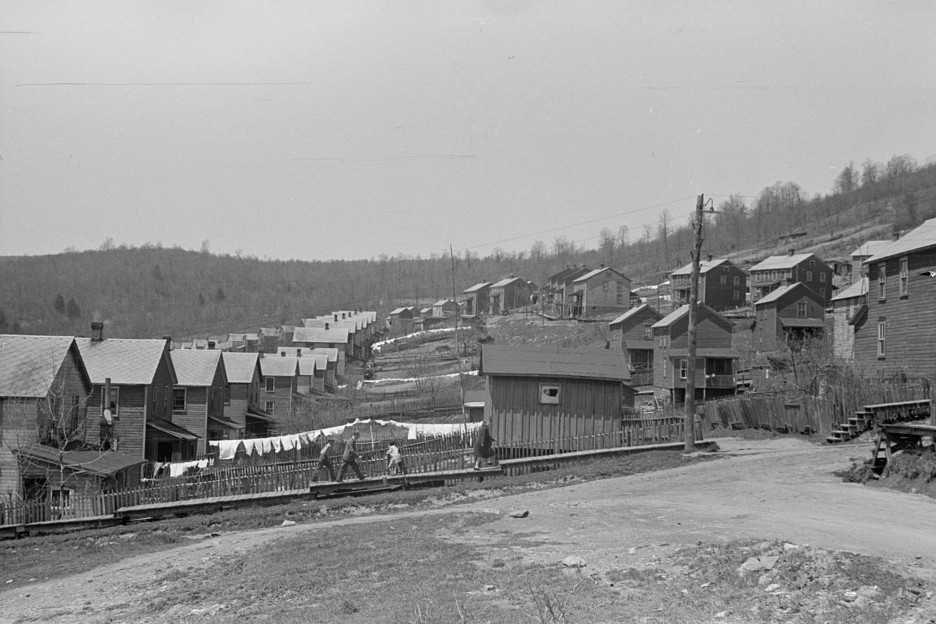 The Davis Coal & Coke Company's Mine No. 42, and Kempton shipped its first coal in 1914. When the mine first opened.
Kempton, West Virginia sign at the entrance to coal mine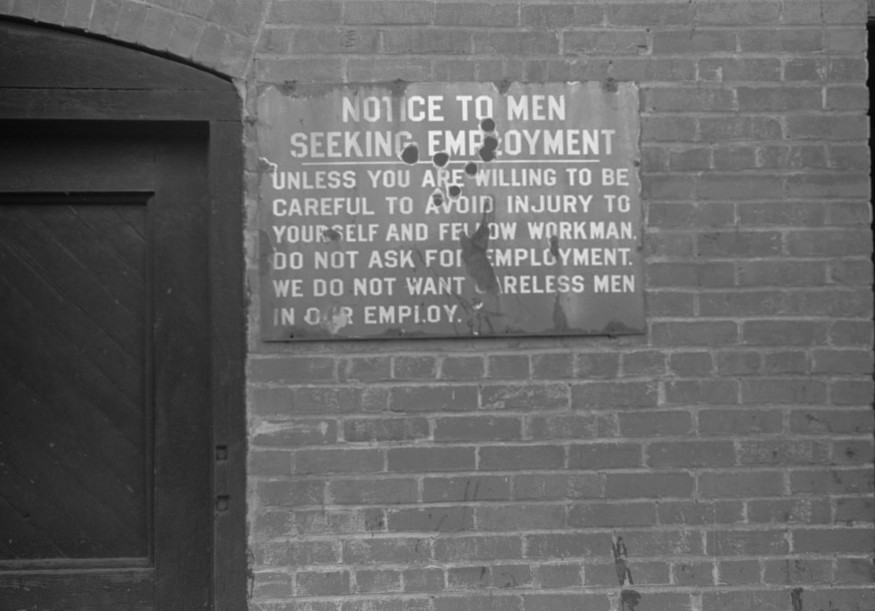 There were many foreign-born miners so signs had to be written in more than English languages – This Sign was in English, German, Hungarian, Italian, Lithuanian, Czech, and Polish
When the mine first opened there was not a road to the town so people moving there "loaded their furniture on flatcars and took the Western Maryland Railroad to the Kempton siding. A dirt road finally came to the town in 1928 and was the only way in and out."
This was the street in Kempton, West Virginia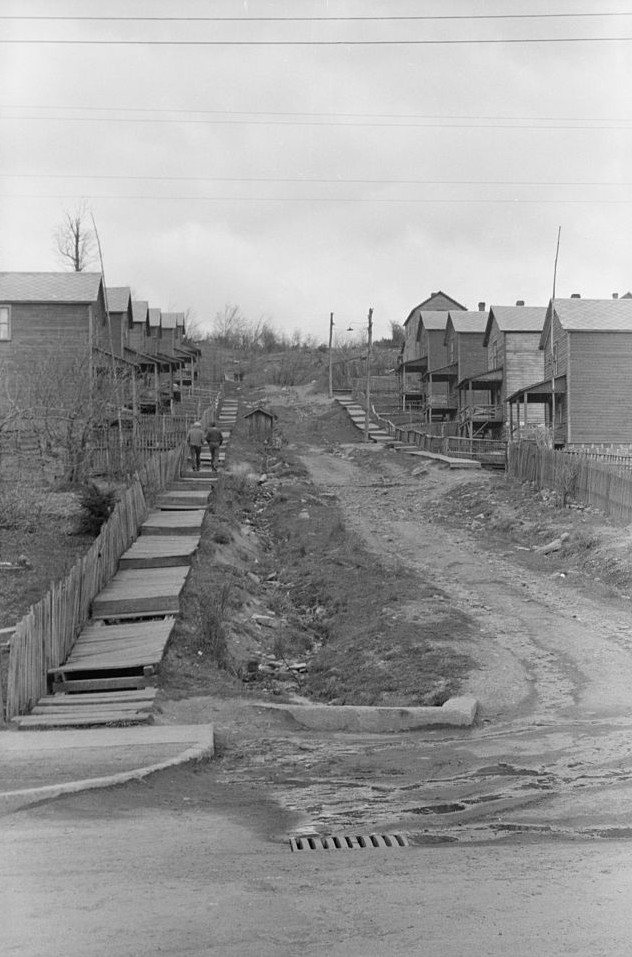 Kempton, West Virginia. Company houses along the street
The schoolhouse (pictured below) also served as the church
Only three homes had running water and indoor plumbing, the doctor's, the mine superintendent's and the store operator's.
Doctor's Office

Company doctor leaving home of sick miner
Company doctor examining patient. Miners paid two dollars a month for medical care
Company clerk in company-owned coal town, Kempton, West Virginia
Privies were used by the rest of the town. "The coal company also provided the service of cleaning out the outhouses once a year. They would bring a truck around and haul the refuse off in it, and spread lime in the pit if needed."
Clothes lines and privies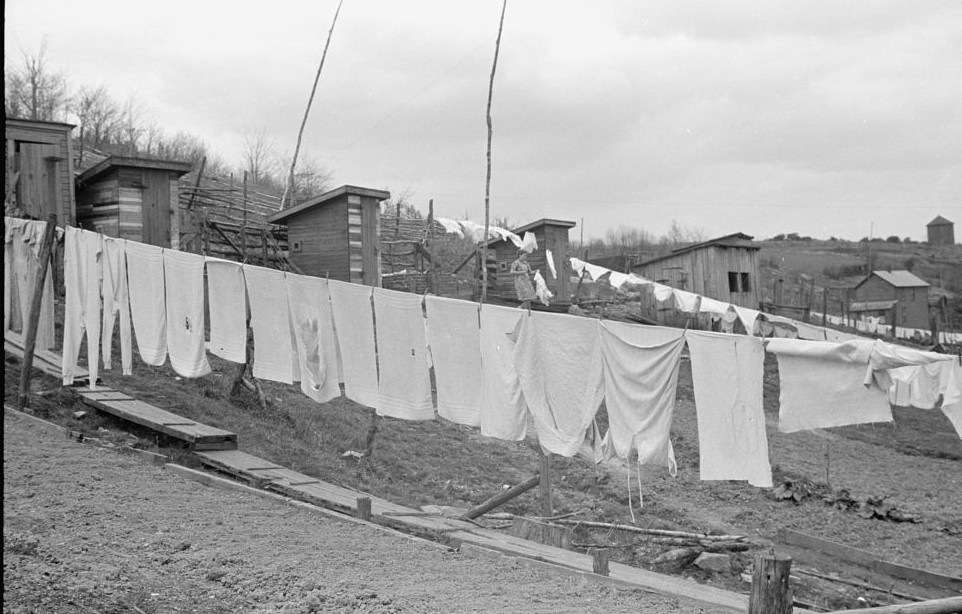 "At Kempton's peak, two hundred miners and their families lived in the community." There were usually several men that frequently boarded with the families in their homes. The company charged two dollars a month for rent on the homes.
Crowded house in Kempton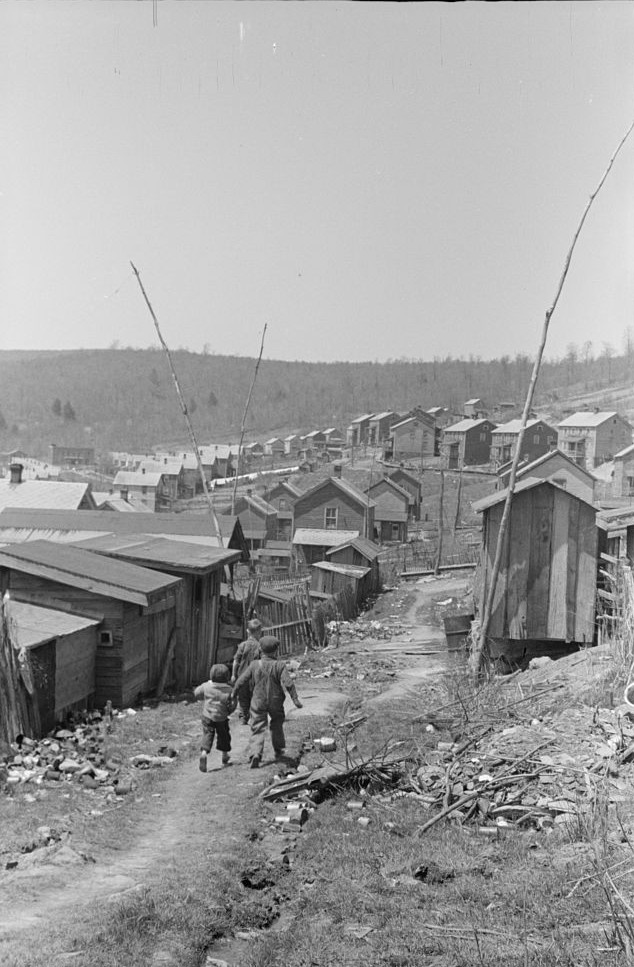 Miners in front of the company Store

FreeHearts: 2nd edition A Novel of Colonial America
Col. John Washington (ancestor of President George Washington), Randall Revell, Tom Cottingham, Edmund Beauchamp ward off Indian attacks and conquer the wilds of Maryland's Eastern shore in 17th century colonial America in this historical novel, inspired by true events.