Today we often lament over the many occupations and closed businesses in cities throughout our country that we have lost due to technological advances, but this was the case even in the 1870s as this news article from the Birmingham Iron Age which was published on March 19, 1874.
Lost Occupations – What our Forefathers Did for a Living
Half a century ago bellows-making was a thriving trade. Every house had its pair of bellows, and it every well-furnished mansion, there was a pair hung by the side of every fireplace. Ipswich, in Massachusetts, acquired quite a notoriety all over New England for the elegant and substantial articles of the kind it produced. But its stoves and grates took the place of open fire-places, and as coal was substituted for wood, the demand for bellows diminished until the business as a separate trade quite died out.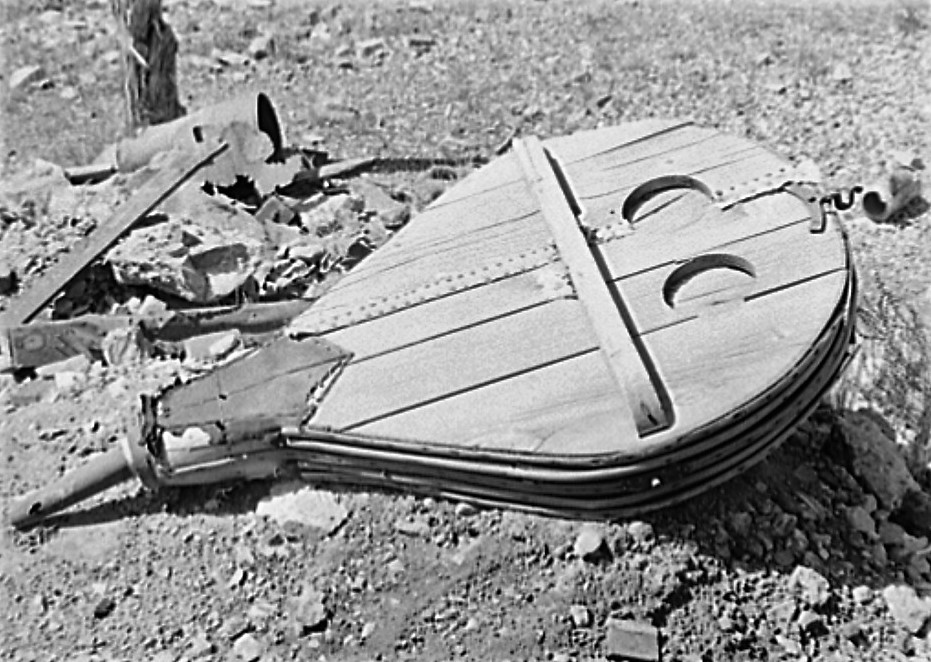 Old bellows found in Colorado ca. 1940 (Library of Congress)
Flint cutters, nail and pin makers
The same is true of flint cutting. Flints were once necessary, not only for fire-arms, but for tinder boxes, and a tinder-box was as necessary for every house as a gridiron or a skillet. Every one who looks to childhood of forty odd years ago, must remember the cold Winter mornings when the persistent crack of the flint against the steel, sent up from the kitchen an odor of igniting tinder and sulphur, which pervaded the house. I have no more idea what became of the old man of sorrowful memories, who, three or four times a week, called at our door with brimstone matches for sale, at a cent the half dozen bunches. Both have been as completely banished from England and New England as the red Indians and the Druids.
Then, again, are gone the pin makers, who though they may have been in their graves this quarter of a century, still figure in lectures and essays to illustrate the advantages of division of labor. Instead of a pin taking a dozen men to cut, grind, point, head, polish and what not, as it used to do, pins are now made by neat little machines, at the rate of three hundred a minute, of which machines a single child attends to half a dozen.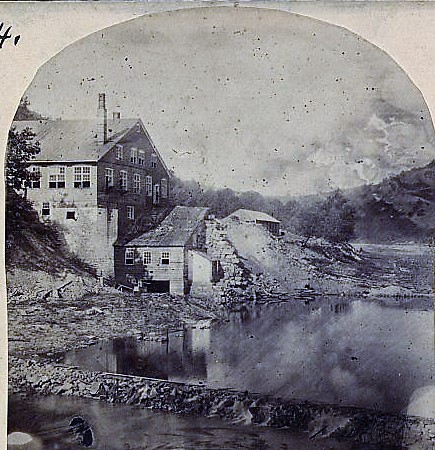 Nail factory, Duncannon, Pa., 1861 (Library of Congress)
Nail making at the forge is another lost industry. Time was, and that in this nineteenth century, when every nail was made on the anvil. Now, from one hundred to one thousand nails per minute are made by machines. The nailer who works at the forge has but a bad chance in competing with such antagonists; and would have no chance at all, were it not that his nails are tenfold tougher than the former. As it is the poor men follow on all but hopeless vocation, and are condemned to live in continual handgrips with poverty.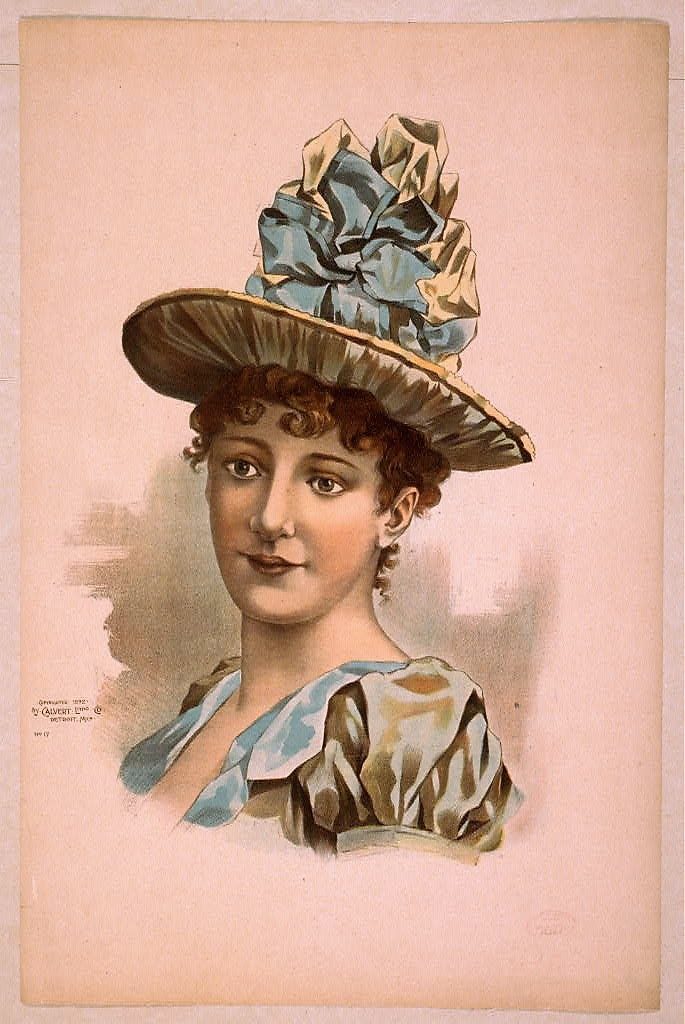 Woman in straw hat (Library of Congress)
Straw plaiting
In the days of Presidents Madison and Monroe, and even later, straw bonnet-making was practiced in every middle class house where there were growing families, and straw plaiting formed the staple of domestic leisure work. At my grandfather's, around the huge kitchen fire place, Caesar, born a slave, who sat on an oak bench, directly under the gaping chimney, and we boys, who crowded upon the settle, used to pass winter's evenings splitting straws, while the lassies were plaiting them. Then bonnets were bonnets, covering the head with the margin of a foot or two to spare, and presenting a sort of conical, shell-shaped recess, in which dimpling smiles and witching curls nestled in comfort. The work has vanished, and will never reappear, unless the whirligig of fashion should glide again into the forsaken track. (Appleton's Journal)
Faith and Courage: A Novel of Colonial America

 Inspired by real people and actual events, the family saga of colonial America continues with Ambrose Dixon's family. Faith and Courage presents the religious persecution of Quakers in Pre-Revolutionary War days of America intertwined with a love story.