Have you ever heard the phrases, "the great unwashed", "pursuit of the almighty dollar", "the pen is mightier than the sword and the opening line", and the opening line "It was a dark and stormy night." All originated with Edward George Earle Lytton Bulwer-Lytton, the 1st Baron Lytton or The Right Honourable The Lord Lytton PC who in 1858, when this sad news article was published, became Secretary of State for the Colonies.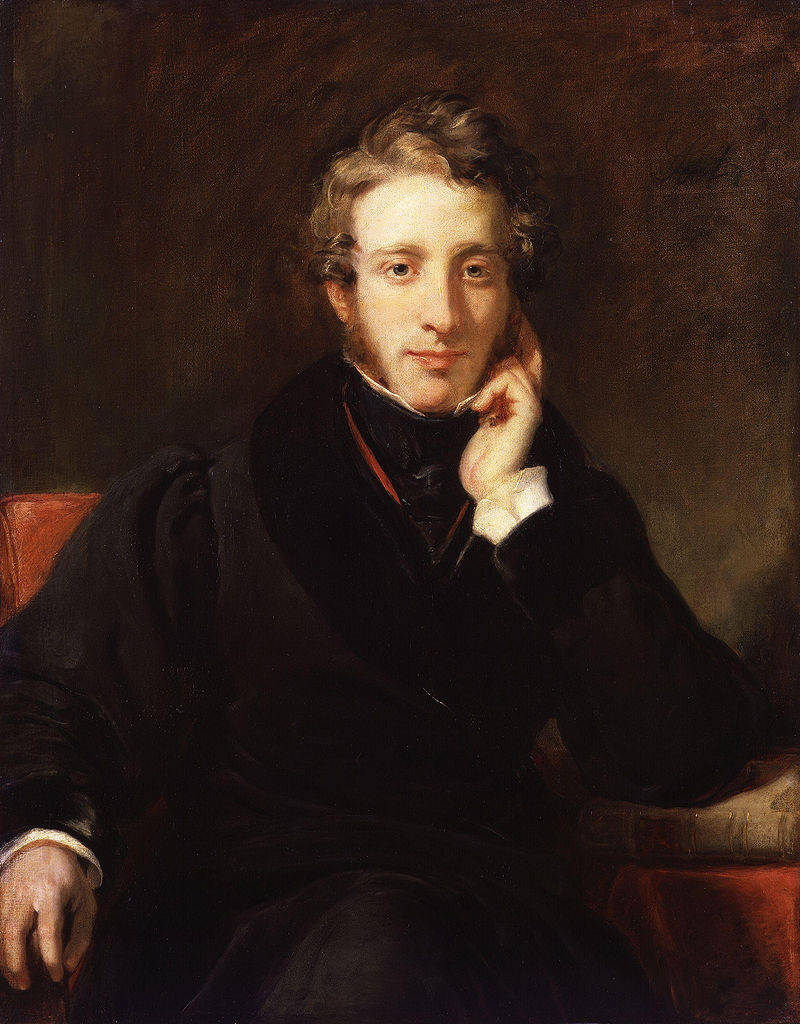 Edward Bulwer Lytton (National Portrait Gallery)
Lytton is a famous English novelist, poet, playwright, and politician, but Bulwer-Lytton's marriage and family life reads like a soap opera.
A little background about the family
Rosina Doyle Wheeler, a famous Irish beauty, married Edward Bulwer-Lytton on August 29, 1827 against his mother's wishes. His mother withdrew his allowance after the marriage.
Rosina Doyle Wheeler's mother was the advocate of women's rights, Anna Wheeler and Rosina was the author fourteen books. She transferred a property she owned, which paid her £400, to her husband in order to give him a qualification for a seat in Parliament. The couple had two children, Lady Emily Elizabeth Bulwer-Lytton (1828-1848) and Edward Robert Lytton Bulwer-Lytton.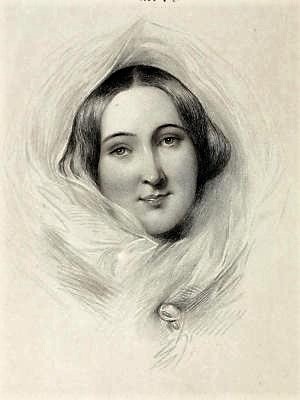 Rosina Bulwer Lytton (From a drawing by A. E. Chalon, R. A. 1852)
However, the marriage had troubles due to his infidelity and his writing as well as his political work. They agreed to a legal separation in 1836 and he agreed to provide her with a small allowance, event though he was not making considerable money. He also retained custody of their two children. Rosina was an author herself and wrote a book satirizing her husband's alleged hypocrisy. He retaliated by threatening her publishers and denied her access to their children.
The news article below was published in August 1858, the same summer her husband became a parliamentary candidate and was written so well with many details, that I decided to transcribe instead of writing a summary of it. The article is long so it will be published in parts.
PART I
MATRIMONIAL SCANDAL IN ENGLAND
(This story has been transcribed from Memphis Daily Appeal, August 08, 1858)
THE WAR BETWEEN BULWER LITTON AND HIS LADY
From the Somerset County (England) Gazette July 10
For some three years past a lady, rather above middle age, of somewhat portly figure and handsome countenance, has occupied apartments in the quiet, comfortable, and pleasant establishment in Taunton, known as Clarke's Hotel. Her appearance, manners, and habits, so far as the latter were known, did not cause her to be particularly notice as she walked in public; for she was much like ordinary ladies—plainly and becomingly dressed, conducted herself with propriety, remarked objects that were likely to attract attention, and passed without notice those that were not so.
She sometimes did a little "shopping," as ladies generally are fond of doing, and when she asked for any particular article she did so in ordinary terms, and answered questions in a rational manner, though at times, perhaps with haughtiness. In her country walks she was occasionally accompanied by a female friend, though generally in these her only companion was a little dog, for which she always showed great fondness. Sometimes, also she has been seen at public entertainments– though but seldom– and there her attire has been similarly becoming to that in which she was met in her walks in town and country. In a place like Taunton a person of any note does not long reside before he or she becomes known to many of the inhabitants, and soon after the arrival of the lady we have been describing she was generally known to be Lady Bulwer Lytton, wife of the eminent novelist who now holds the distinguished position of Colonial Secretary in her Majesty's government.
She was locked up
The circumstances under which Taunton has lost one of its inhabitants are so extraordinary and so shocking that as may be supposed, they have greatly excited the minds of the people generally. Upon those persons who were on terms of intimacy with Lady Lytton, (they were only a few, for she evinced little inclination to mix in society, and it was pretty well known that her pecuniary means were too limited to allow of her doing so,) upon her personal friends the first mention of the fact fell like a clap of thunder when the skies give no sign of an approaching storm. They could not credit such strange information; but when convinced of its veracity their exclamation has been, "Good Heavens. Lady Lytton in a mad house? For what? Who can have sent her there? She is no more mad than I am, or anyone else!"
And those who have merely seen her, as she passed them in the streets or other public highways, have been hardly less startled by the intelligence. There is on all hands a firm belief that this unfortunate lady –we say unfortunate in allusion only to her present lamentable position, and without reference to circumstances which have given both to herself and her husband a sad and unenviable notoriety—that is, we say, a firm belief that Lady Lytton is the subject of a horrible and appalling injustice and wrong; that, while perfectly sane, she has been shut up in a lunatic asylum merely in order that a woman who has, no doubt, been a constant cause of annoyance to her husband, may be prevented forever from giving him similar trouble, or in any way molesting him.
One hundred years ago this was done
In ascribing to her the character we have given, we desire to avoid the indication of any opinion as to her conduct towards Sir Edward, or as to his general treatment of her. We only state a fact – that people among whom she has resided during a period of three years, to whom she is well and intimately known, and most of whom had had frequent opportunities of seeing her, believe that, though sent to an asylum for lunatics, her intellect is perfectly sound, and therefore that she has been made, for some reason or others, the victim of an atrocity which a hundred years ago would have excited no great attention beyond the circle of the doomed one's own relatives, but which cannot be overlooked in the present age without danger to that liberty of the subject which has since been achieved for, and which is the highest boast and the most glorious privilege of the people of this country.
In giving to Lady Lytton the character we have ascribed, and in stating what is the general opinion of her in this town, we by no means wish to have it supposed that we regard her as one of the most amiable and pleasant of women. Her later literary works (for none of which can be claimed any considerable praise) seem to have been undertaken, in a great measure, for the purpose of publishing to the world her own sufferings, and of exposing what she conceived to be the foul treatment she had received from one who vowed at the altar to "love and cherish" her; and in more than one instance, her writings evince unkind and uncharitable feelings towards very estimable and excellent persons.
We particularly allude to one of her latest productions, entitled, "Very Successful," in which a lady of this town, who is only known to be respected and esteemed, is held up to most undeserved ridicule, for no other reason than that she did not desire to cultivate her ladyship's acquaintance, having probably from the nature of her daily engagements little time to give to the maintenance of friendships beyond the circle of associates whom she had already gathered around her. And we happen to known in several cases her ladyship has manifested much haughtiness to persons who have had occasion to come in contact with her.
But such things as these, however much to be depreciated in all persons, certainly cannot be regarded as evidences of a deranged brain; for if unkind and offensive personalities in print were so considered, few writers would be safe from incarceration in a lunatic asylum; and if haughtiness were held to be a proof of lunacy, who is there that should give the necessary "certificates," and who become "warders?" If displays of ill temper and malignity – of pride and arrogance – are never very reasonable; they, are, in truth, very ridiculous; still there is much yet to be learned if they are to be held as indications of madness.
We make these remarks to show that, while under an impression – we will say a conviction – that in Lady Lytton's transfer to a lunatic asylum, she has been made the victim of a shocking outrage and crime, we are not (fade)quainted with nor insensible to her weaknesses and defects. And we may here state that our object in alluding to her case at all is to enforce by its publicity that strict investigation into its circumstances to which she is in common justice entitled, and which society demands for its own satisfaction and as its own safeguard.
(News article Continued in Part II MATRIMONIAL SCANDAL)