Can you guess what the old tool was used for?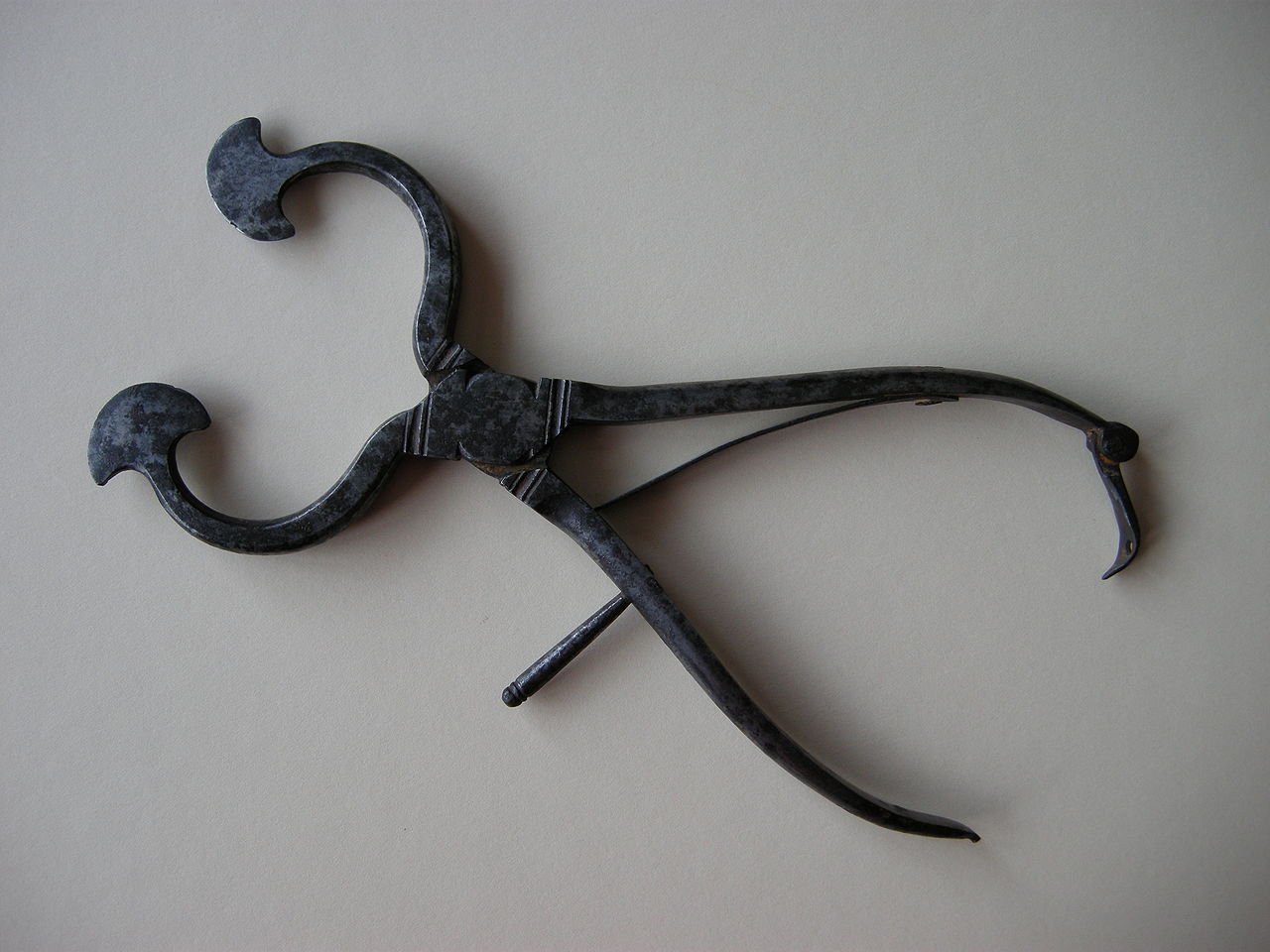 Before the second half of the 19th century, sugar was bought in the form of a sugarloaf, or part of a sugar loaf. When the cook wanted some sugar, she/he had to use sugar nips to cut the amount needed for cooking, etc.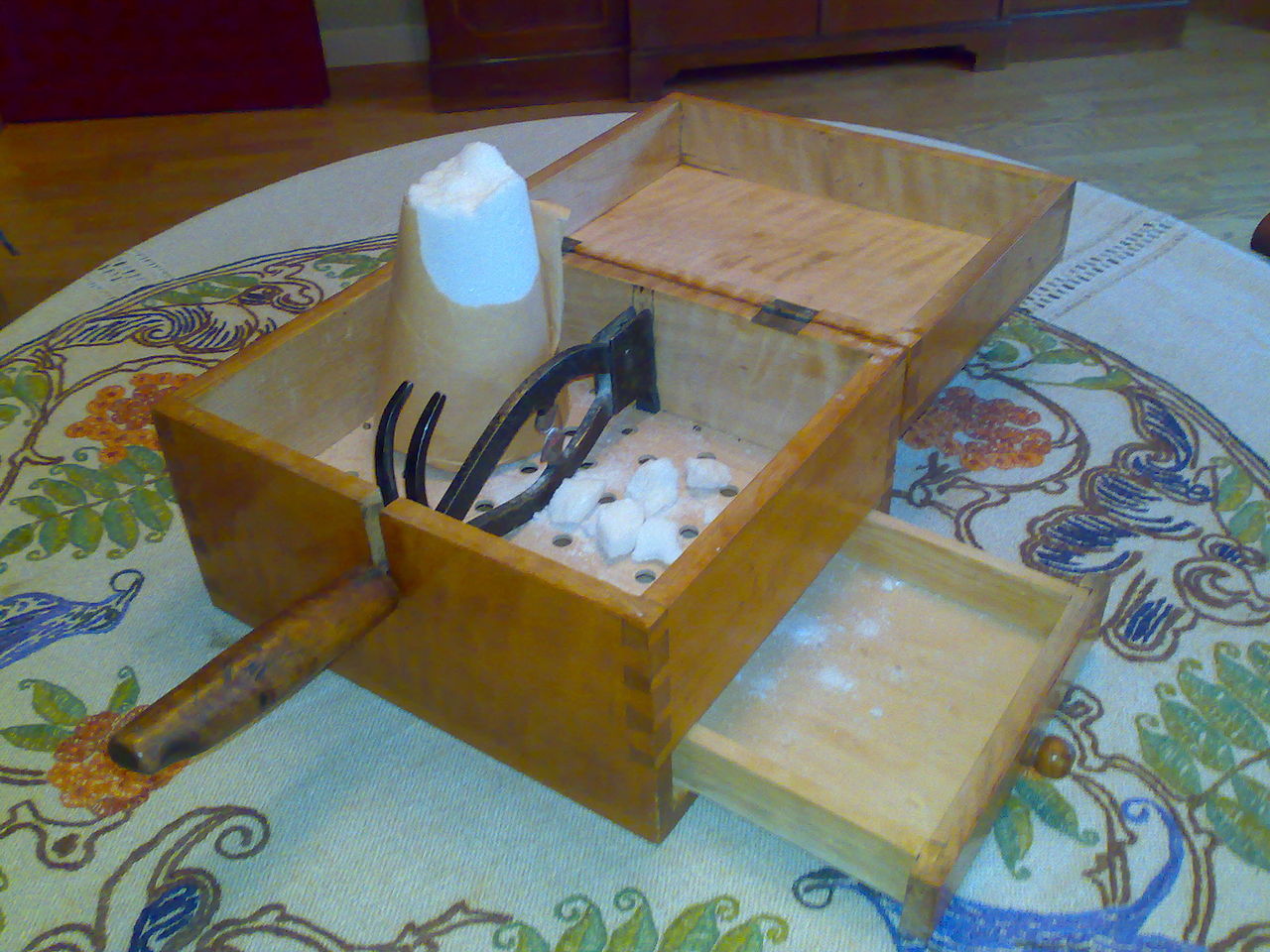 There were various forms of sugar nips, some had a wooden base for table-top use so additional leverage could be applied and some even had a box to catch the residue. Both of these items are sugar nippers. The long tube of a sugar loaf is pictured in the box.
Read Kindle books on your computer or

smart-phone

with Amazon's free app. Click below to see how.
REVIEW FROM READER: Ribbon of Love was a wonderful love story of Henry and Mary living and struggling to succeed as one of the first families in the colony of Virginia in the 1600s. In addition to the love story, the descriptions of the clothing, home furnishings, personalities, family life, church and community are most intriguing. The exhilarating action and subplots keep the reader in constant anticipation. It is almost impossible to put the book down until completion. – Dr. Don P. Brandon, Retired Professor, Anderson University