Published in the Jacksonville Republican, Alabama January 1837
WHAT WILL EDUCATE THESE CHILDREN
(From Anderson's Book for Parents)
Mothers, your example will educate them – your conversation with your friends—the likings and dislikings you express – these will educate them; the society you live in will educate them; and whatever your domestics will educate them; and whatever be your rank or station in life, your home, your table, and your behavior there – these will educate them. To withdraw them from the unceasing and potent influence of these things is impossible; except you were to withdraw yourself from them also.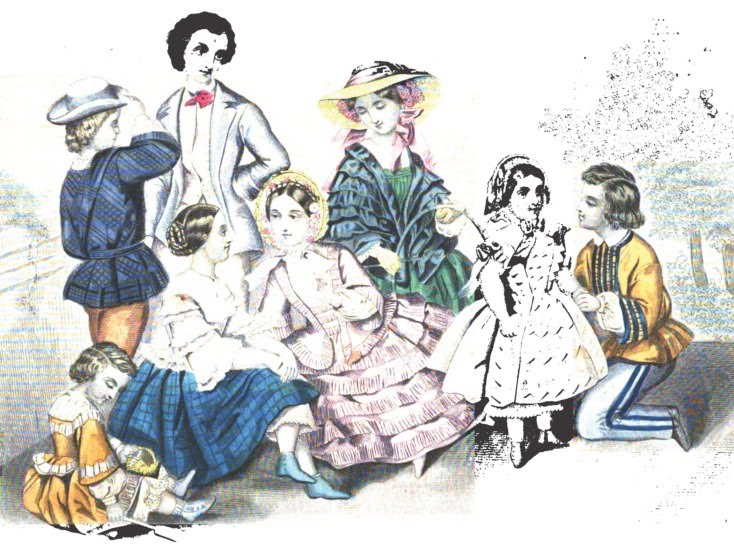 Some parents talk of the beginning the education of their children (as) the moment they were capable of forming an idea; their education was already begun— the education of circumstances, insensible education, which, like insensible perspiration, is of more constant and powerful effect and of far more consequence to the habit, than that which is direct and apparent. This education goes on at every instant of time; it goes on like time—you can neither stop it nor turn its course. Whatever these, then, have a tendency to make your children, that, in a great degree, you at least should be persuaded they will be.
You may engage good teachers
You may engage teachers as numerous as you please, to instruct your children in things useful, and praiseworthy, in their own place; but you must, by the order of nature, educate them yourselves. True, indeed, you send your children to another school; and this is the best in the whole neighborhood, and the character of the teacher is not only unexceptionable, but praiseworthy.
When your children come home, too, you put a book of your own selection into their hands, or even many such books, and they read them with pleasure and personal advantage. Still, after all this, never one day forget that the first book they read, nay, that which they continue to read, and by far the most influential, is that of their parent's example and daily deportment. If this should be disregarded by you, or even forgotten, then be not at all surprised when you find at another day, to your sorrow and vexation, and the interruption of your business, if not the loss of all your domestic peace and harmony, that your children only know the right way, but still follow the wrong.
Faith and Courage: A Novel of Colonial America 

In this action-packed novel, George Willson witnesses the execution of King Charles II and is forced to leave the woman he loves to witch hunters in 17th century England as he flees to his sister, Mary, and her husband Ambrose Dixons home in Colonial American. Ridden with guilt over difficult decisions he made to survive, George Willson and the Dixon's embrace the Quaker faith which creates more problems for their survival in the New World.