Have you ever seen this vintage tool? Do you know what it was used for?

Here is another fancier one.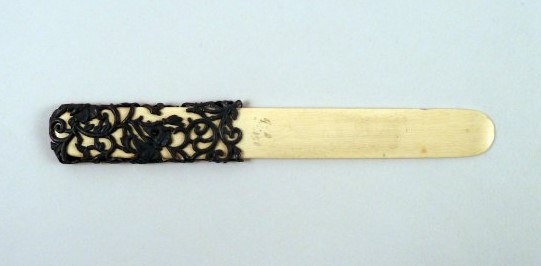 They are beer combs and they were used by a bartender after he/she poured beer into a mug and it began to foam over. From a water-filled jar sitting behind the bar, the bartender took out this tool. to behead the foam and make it equal with the rim of the mug. The beer comb was then returned to the jar where it waited for the next beer to be beheaded.
The beer comb was also called a foam scraper, foam flipper, or head cutter.
REVIEW FROM READER: Ribbon of Love was a wonderful love story of Henry and Mary living and struggling to succeed as one of the first families in the colony of Virginia in the 1600s. In addition to the love story, the descriptions of the clothing, home furnishings, personalities, family life, church and community are most intriguing. The exhilarating action and subplots keep the reader in constant anticipation. It is almost impossible to put the book down until completion. – Dr. Don P. Brandon, Retired Professor, Anderson University 
Grocery coupons