Prior to the Great Depression, trailers were used by vacationers as housing to travel the countryside.
During the Great Depression, these same trailers soon became the permanent homes of migrants and/or unemployed workers who were forced to take to the road in order to find jobs in cities across the country.
Trailer parks sprang up around urban areas to accommodate these new travelers, but many did not have proper sanitation for the families.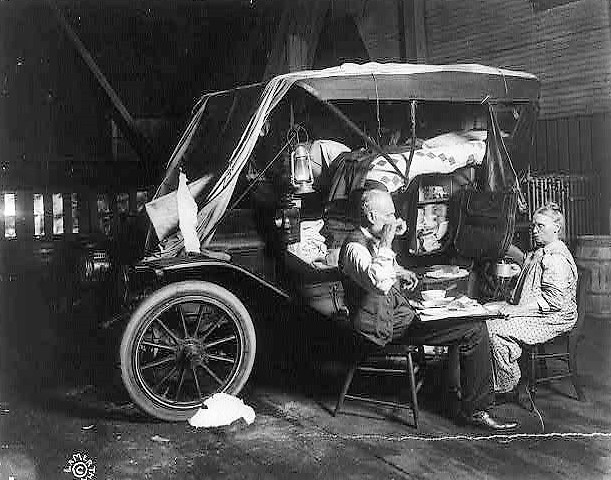 An elderly couple and their automobile home Eating in front of auto equipped with a bed; inside of a building. Oct 2, 1911 (Library of Congress)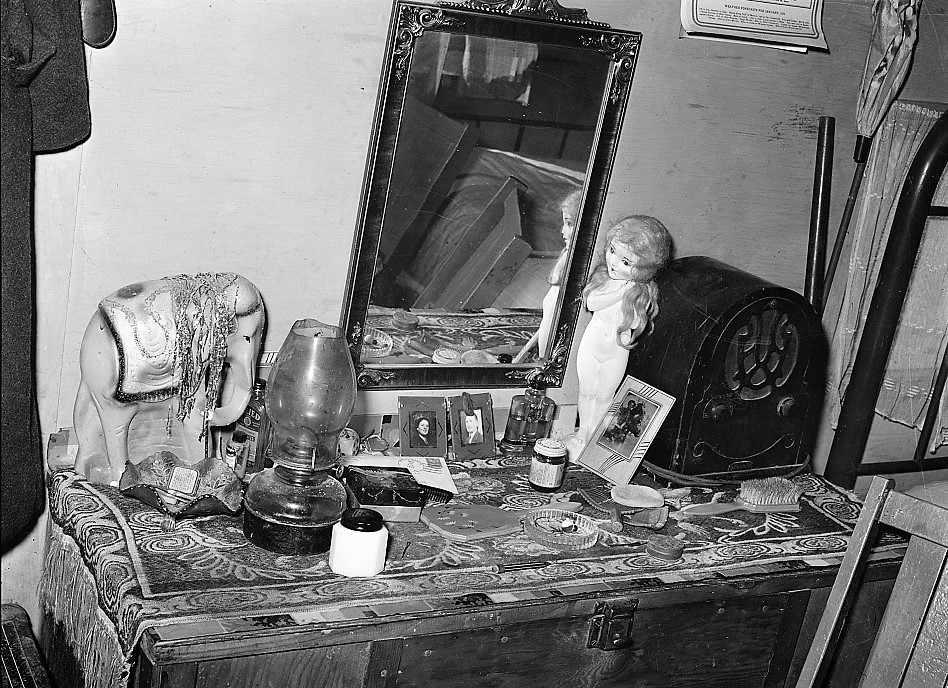 Dresser in trailer of migrant home,  Texas Feb. 1939 (Russell Lee, Library of Congress)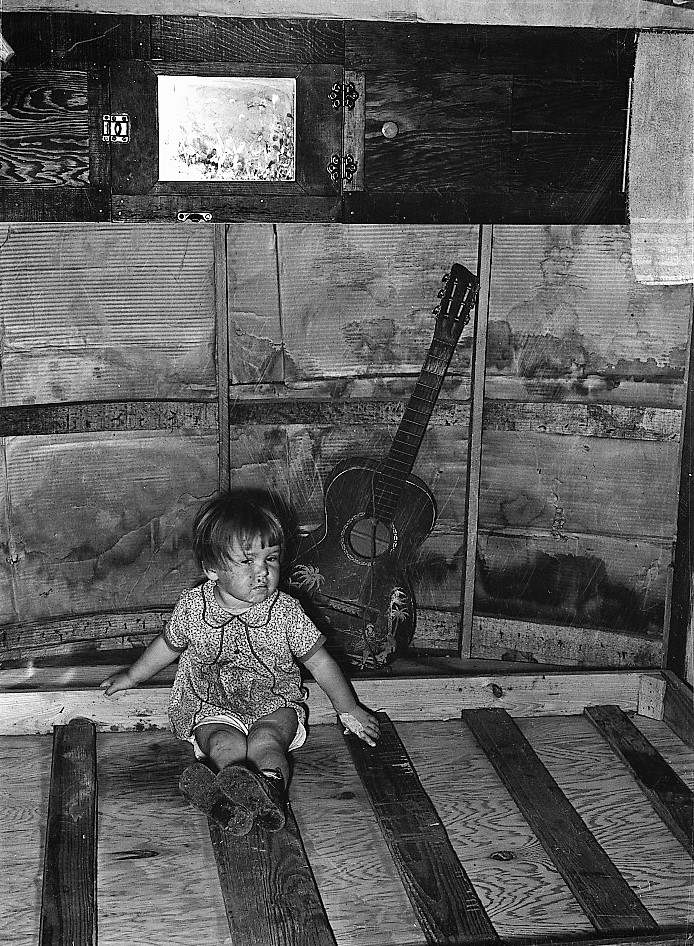 Child of migrant parents sitting on drop bed in trailer home. Weslaco, Texas Feb. 1939 (Russell Lee, Library of Congress)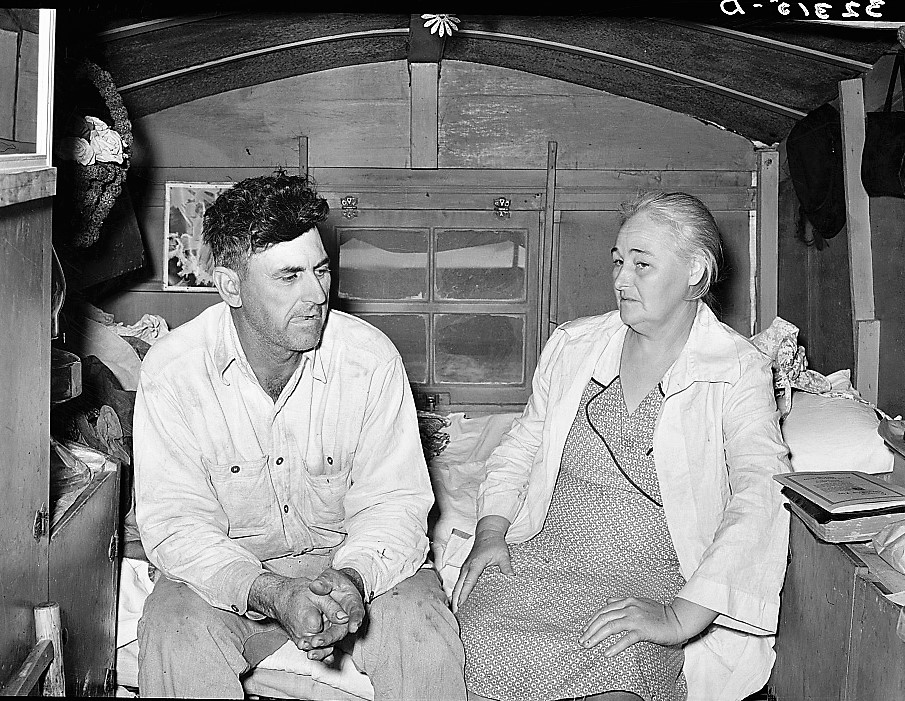 Migrants expressed a fear of regimentation from various government projects, they heard that all food bought from FSA and eaten was prescribed by the government. (Library of Congress)
Discordance: The Cottinghams

 Inspired by true events and the Cottingham family that resided in 17th century Somerset, Maryland, and Delaware, colonial America comes alive with pirate attacks, religious discord, and governmental disagreements in the pre-Revolutionary War days of America.