Who is a true American?
Have you had your DNA researched on Ancestry.com? I imagine the results revealed that you had immigrant ancestors from many countries.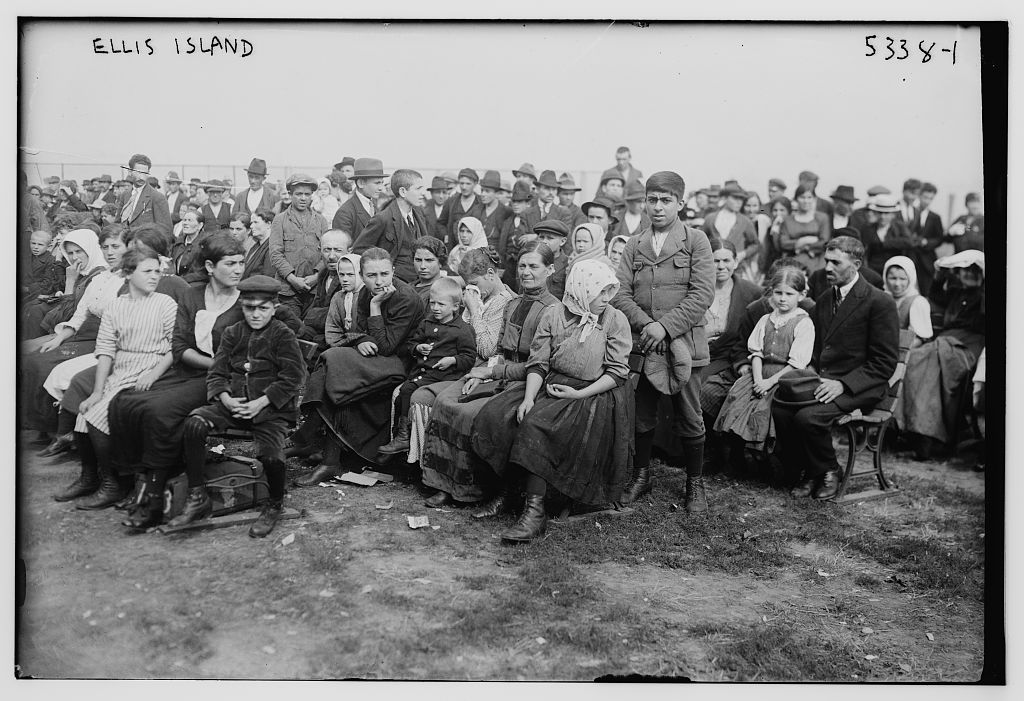 Ellis Island no date, ca. 1900 by Bain News Service
Unless a person's DNA reveals an ancestry line that was always Native-American, then every person living today in the United States has immigrant heritage from other countries. Even the DNA of Native-Americans living today in the United States reveals a mixed ancestry because their forefathers intermarried with other tribes and immigrants from many immigrant countries in America.
The United States is unique in the world
The United States is unique in the world. While England, France, Germany, and other countries may have citizens who are able to trace their DNA to one ethnic group, citizens of the United States with generations of family living in America, will encounter many ethnic groups within their personal heritage.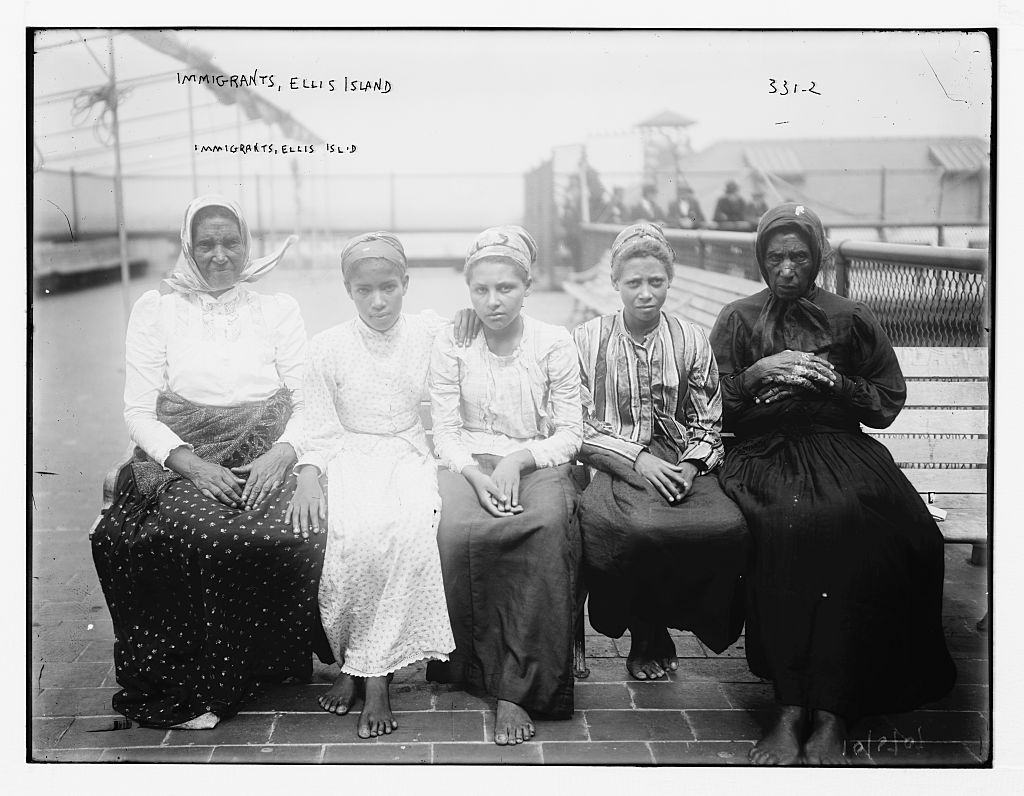 Ellis Island ca. 1910 by photographer George Grantham (Library of Congress)
The United States did not even exist until the country gained their independence from England and all American citizens have immigrant ancestry. Our immigrant ancestors arrived and became citizens at different time periods in United States history. Should newcomers be treated differently just because they arrived later?
Slaves were not considered citizens until 1868
In the United States Constitution that was adopted on September 17, 1787, Article I, section 8, clause 4 expressly gave the United States Congress the power to establish a uniform rule of naturalization. Over the years, petitions by citizens and many presidents have requested a ban on immigrants from entering the United States for various reasons.
"Congress did little before 1860 to regulate immigration, which had traditionally been controlled by the colonies and then the states. After the Civil War, when the issues of States rights had been clarified and the need for a uniform immigration and naturalization system had become more apparent, the Federal Government began to build a system to regulate these areas. "1
Congress was not authorized to prohibit the importation of slaves until 1808 and African American slaves were never granted citizenship in the states that permitted slavery, they were classified as secondary immigrants. When the newly freed slaves were no longer slaves, they were still not yet full citizens so the Fourteenth Amendment was ratified in 1868 to change their status.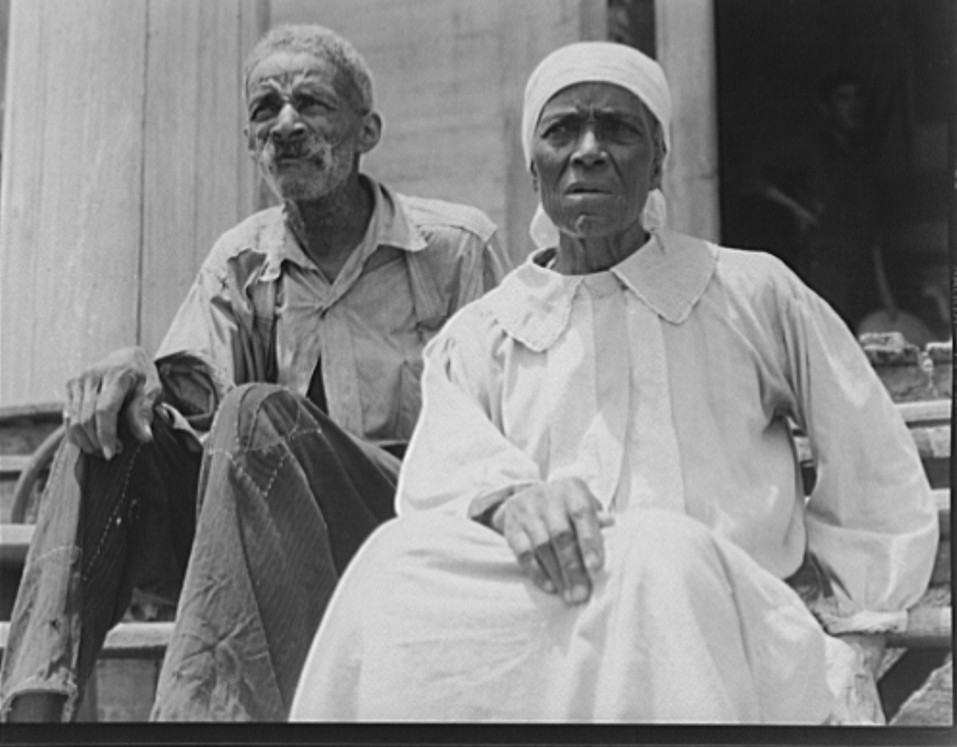 Ex-slave and wife who live in a decaying plantation house. Greene County, Georgia 1937 (Dorothea Lange, Library of Congress)
Fourteenth Amendment changed status
The first part of the Fourteenth Amendment stated:
All persons born or naturalized in the United States and subject to the jurisdiction thereof, are citizens of the United States and of the State wherein they reside.
This amendment went on to say:
No State shall make or enforce any law which shall abridge the privileges or immunities of citizens of the United States; nor shall any State deprive any person of life, liberty, or property, without due process of law; nor deny to any person within its jurisdiction the equal protection of the laws.
"This part of the constitutional amendment protects not only citizens but also "any person within [a state's] jurisdiction" from arbitrary government action through either the "due process" clause or the "equal protection" clause. This has had profound implications for protecting the status of all immigrants to the United States, especially as interpreted in the latter half of the twentieth century."2
Several times in America's history, the United States Supreme Court, our highest court in the land, was called upon to evaluate a law and interpret the Constitution regarding the immigration laws instituted by Congress. It appears they will be called upon again to settle the current ban on immigrants instituted by President Donald Trump.
Our founding fathers had the wisdom to institute a system of checks and balances in America when they established the legislative branch, the executive branch, and the judiciary branch in our government. When the three powers work together and complete their duties, our democracy remains safe, but when one branch tries to overreach and take on the powers of another, then we will no longer be a democracy.
All three branches should be allowed and must complete their duties as specified by our Constitution as such:
Congress – (Senate and House of Representatives) makes the laws,
Executive branch – (our President, Vice President, Cabinet) – carries out the laws Congress makes.
Judicial – (Supreme Court and the Federal, State and local courts) – evaluates and interpret all laws
No branch should attempt to rise above another or infringe on the duties of another. We, as a nation, must demand all three branches work together now and never attempt to delegitimize the purpose and duties of another branch.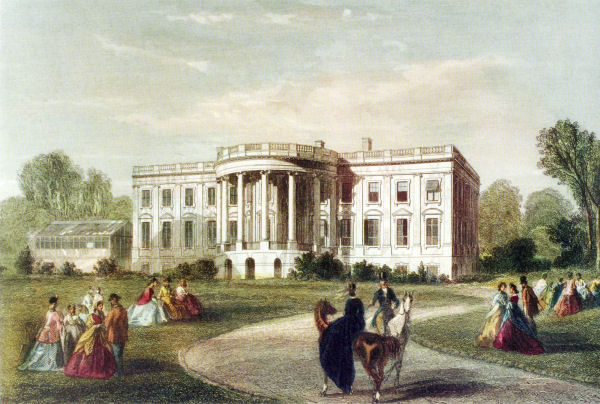 The White House (Library of Congress)
Read more about the separation of powers at: USA.gov
1Guide to House Records: Chapter 14: Immigration and Naturalization – Records of the Judiciary Committee and Related Committees
FreeHearts: A Novel of Colonial America

 Inspired by true events, Col. John Washington (ancestor of President George Washington), Randall Revell, Tom Cottingham, Edmund Beauchamp ward off Indian attacks and conquer the wilds of Maryland's Eastern shore in 17th century colonial America in this historical novel.