TATTLE TALE
BY
Road Maps tell us where we are going. Scars on our bodies tell us where we have been.  As I look around my body, I find a number of scars; each with its own story.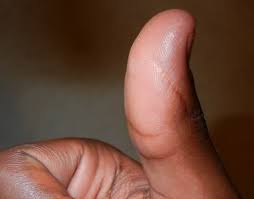 My sons have their scars, each with a story, too.  As I hold my left hand out, there is a scar between the thumb and fore finger.  I remember running a stick up and down a guide wire to an electric pole.  The braided wire caused the stick to go to one side and cut the flesh, leaving a life time scar.  I guess I was enjoying the out of doors until that point or having a boring childhood day.
On the same hand is a finger that became disjointed when I fell across the open lid of my dishwasher.  To me, that one is the dumbest of all my damaged areas!  I believe that occurred on my 70th birthday.  I was carrying a tray that blocked my view of that lid and I went straight across it.  In the process, I changed the design on that lid, as well as the shape of my finger. Even though the finger was put into place in the emergency room and I went through several therapy sessions, the finger refused to remain straight.  I no longer leave the dishwasher lid down.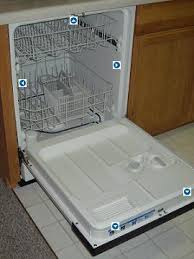 On the right wrist is a scar that could have been really bad.  When I was in Junior High school, an out of control boy was running with a pair of scissors in his hand.  The scissors went into my wrist, underside, between some important leaders and veins.  There are names for all that network; but I won't even attempt to list them. I shudder to think of other damage those scissors could have done.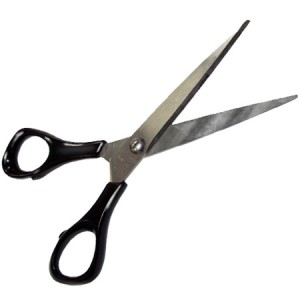 Another freak accident was on the left side of my right heel.  My Mother-in-law always kept the sharpest knives I have ever seen.  My Father-in-law had been a butcher and knew how to keep those knives in shape.  My maternity top brushed across the counter top and knocked one of those knives off.  It stuck into my heel on the way down.  We looked up a doctor in the town and he put a stitch in the heel.
I read a book by Jodi Picoult, The storyteller, a few months ago. One of the main characters had some terrible scars on her face which caused much self-consciousness  She decided things weren't so bad after talking with her Grandmother.
The Grandmother had gone through the Holocaust and had many scars that told where she had been.  Add to that the scar from her mastectomy.  Grandmother's positive comment was:  "See how much of me is left!"
You are probably doing a quick inventory of your scars and remembering your journey with each one.  Fortunately our skin heals and we forget what caused some of the scars.
Court records dating back to the 1630s create historical accuracy as the reader is taken back to the primitive days of colonial Virginia and Maryland where the Pattendens encounter life-changing difficulties with Indians, ducking stools, illness, massacres, death, loneliness, love, and greed.
READER REVIEW OF 

RIBBON OF LOVE: 2nd edition – A Novel of Colonial America 

 Book one: The exhilarating action and subplots keep the reader in constant anticipation. It is almost impossible to put the book down until completion. – Dr. Don P. Brandon, Retired Professor, Anderson University
Amazon.com – Read eBooks using the FREE Kindle Reading App on Most Devices