This amusing story is from an 1886 newspaper and reveals much about how women were viewed in the day…..
Treat the pie with respect
The pie has sometimes been treated with disrespect. Its antiquity and high position on the bill of fare of this nation make the insult most atrocious.
This sacriligious (sic) state of things has been brought about by the iniquities of bad pie-makers. Not every cook knows how to build a good pie. It is a scientific art. It requires practice as well as knowledge. A girl may know about astronomy, metaphysics and philosophy, and not have the knack of making a whole-souled pie.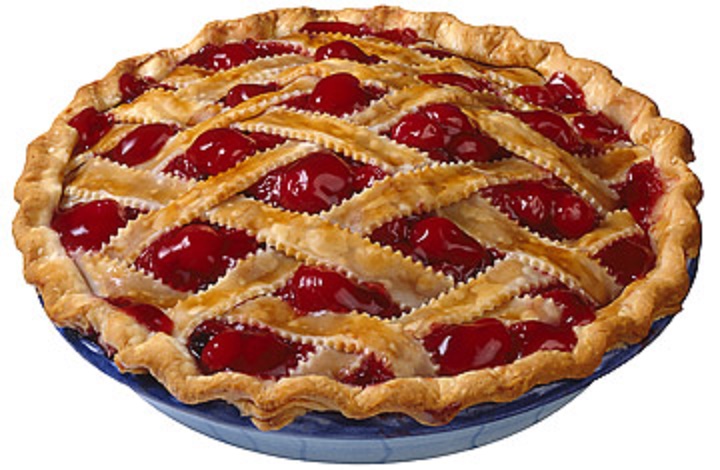 Best pie was from an actress
Young women of the middle classes in America are full of ambition, nothing is exempt from their aspiration and they are not so dull as the average girl of any other nationality, yet they have been found lacking in the requisite ability for good pie-making.
The best pie the writer ever ate was made by a well-known and successful actress. She is a favorite with the front parquette seats equally with the gallery gods.
She presided over a charming home
The fascinations of her sparkling eyes do only less havoc than her well trained voice. In private life she is the good wife of her husband, and during vacation presides over a charming home just across from New York. It is her greatest delight to prepare with her own hands some dish for her table, when entertaining a good friend.
The dish she made for us was a wholesome, thick-with-fruit, honest pie. It was so delectable and delicious that her husband's mother told us confidentially, it was the finest she ever ate.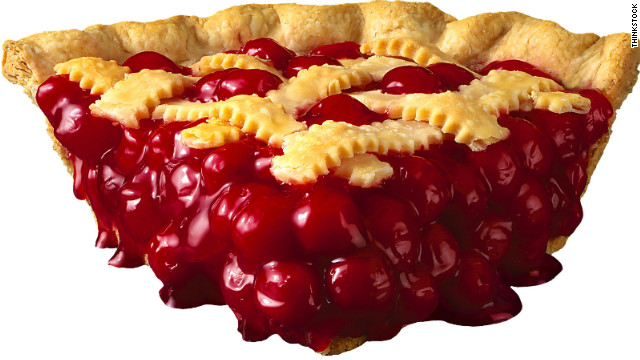 Mix your pie with gumption
This little actress has a concentrated mind, cheerful and soulful, which is a better guide to pie-building than all your chemical chicanery.
Sir Joshua Reynolds, when asked how he mixed his colors replied "with gumption." Mix your pie in the same way. Gumption is a homely word, but exactly expresses a good idea.
Pie wrecks
One of the chief ingredients of gumption is single-mindedness. The old story of washing dishes and paring potatoes with poems or lessons pinned above the kitchen table is rubbish. If you try that on pies, the lesson will be a failure and the pie a total wreck on the shores of time.
The additional danger from pie wrecks is that they are a king of loosened hulls, floating rudderless, devastating all that unfortunately comes near them.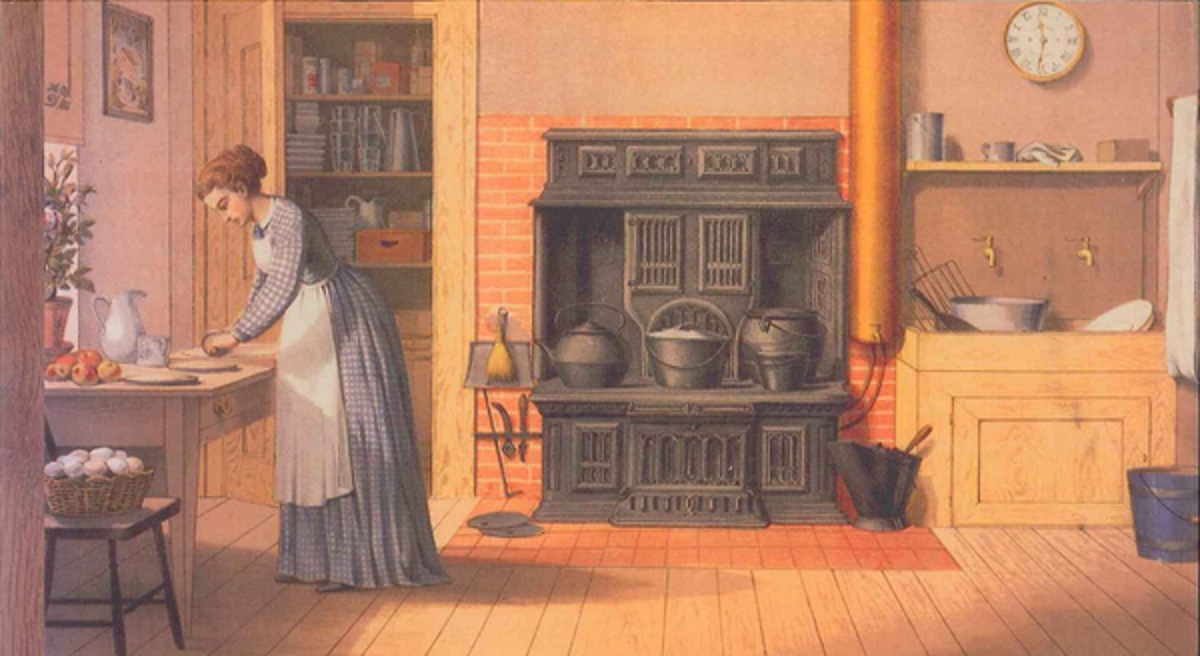 You will bless the day when you learned to make a good pie
No, my pretty girl, with long brown eyes and delicious dimples, put on a blue cotton gown and go thoroughly to work when it comes to pies; do the constructing with single-mindedness and be sure that some day, when you have acted upon our suggestions, you will bless the day you learned how to make a good pie. The old proverb is just as true as it is cynical, about the road to a man's heart lying through his stomach.