(KTLA, already a pioneer of live on-the-scene television coverage, used a helicopter to cover the disaster. Common today, this was perhaps the first such live aerial coverage of a breaking news event.)
The Baldwin Hills Dam disaster occurred on December 14, 1963, when the dam containing the Baldwin Hills Reservoir suffered a catastrophic failure and flooded the residential neighborhoods surrounding it.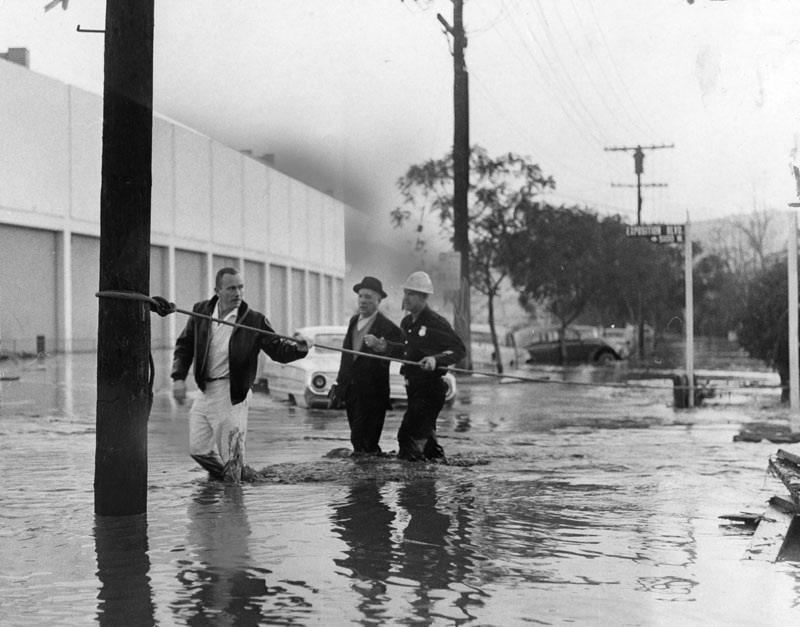 The reservoir was located on a low hilltop in Baldwin Hills, Los Angeles, California. It was constructed between 1947 and 1951 by the Los Angeles Department of Water and Power directly on an active fault line, which was subsidiary to the well known nearby Newport-Inglewood fault.
Baldwin Hills Reservoir after 1963 failure, view south. The gash through the dam corresponds to the alignment of a fault.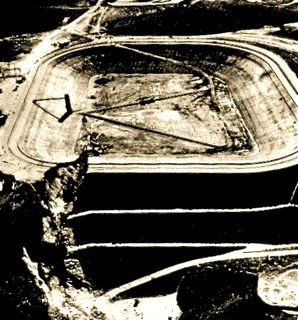 The reservoir had been conceived, designed, and built during and after World War II, a time when the pace of dam building was accelerating even as some disastrous dam failures were occurring, indicating a need for safer technologies.
SOURCE
Discover your family tree with WHERE DO I START? Hints and Tips for Beginning Genealogists with On-line resources