A Night I Can't Remember
by
Joyce Ray Wheeler
A cyclone is a low pressure area in the atmosphere in which winds spiral inward. All cyclones have two characteristics.
The atmosphere pressure is lowest at the center.
The winds spiral inward at the center.
(Why in the world am I defining cyclones?)

There are very few of my Ray family left. My dad was born into a family of 7 children—5 boys and two girls.
Last night I had a conversation with my 93 year old cousin who is 8 years older than I am. It was such a good phone visit, and I rejoiced in it.
(But why am I sitting here with my encyclopedia reading about cyclones?)
This cousin I spoke with lives in northern Kentucky. She was born in 1918 and her mother, my dad's older sister, was killed in a rural Kentucky cyclone in 1924—two years before I was born. That's why I call this article "A Night I Can't Remember."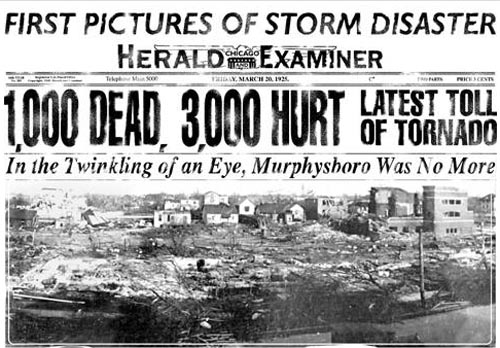 The miraculous part of the story is that my cousin who was five years old and her two-year old brother survived this cyclone untouched.
There are two versions of how this happened. The version most familiar to me is that these two children were found a mile away from the cyclone's location, rolled up in a mattress.
June 28, 1924 tornado in Lorain, Ohio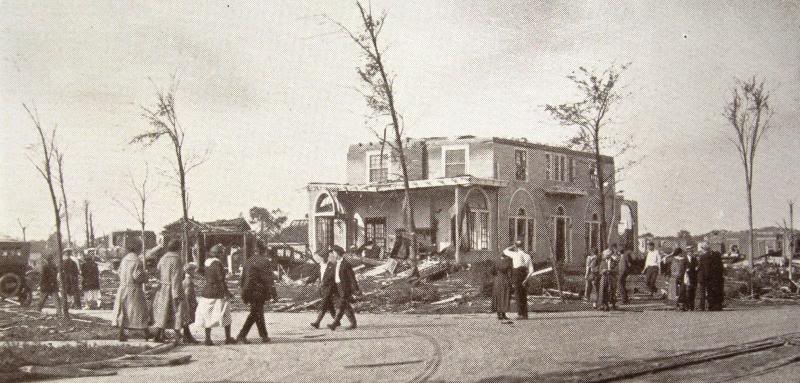 Another version is that the children were found on top of a flattened door with their dog underneath. The little boy was crying, and big sister told him to hush or the dog would bite him.
Most of my cousin's "growing up" time was spent living with other family members, including my family. Thanks be to God she was married to a dedicated Christian man. Together they served the Lord until his death.
One memory I have of my miracle cousin is that when I was in high school I rode an L&N train to visit her in northern Kentucky. They took me to my first movie? Movies were not a part of my rural life.
My cousin lives in the same house she and her husband lived in. They never had children of their own but loved teaching little children in their church. One of those little boys, now grown into manhood, sees to her well-being—even plays scrabble with her. He secures a caring person to stay with her with assurance that my cousin will never be in a nursing home.
Check out genealogy and novels by Donna R. Causey
Vinegar of the Four Thieves was a recipe that was known for its antibacterial, antiviral, antiseptic and antifungal properties for years. It was even used to cure the Bubonic Plague. See Thomas Jefferson's recipe in

VINEGAR OF THE FOUR THIEVES: Recipes & curious tips from the past