This photograph of Marilyn Monroe when she was posing for photographers while filming the The Seven Year Itch in September 1954 is probably the most shared of all her photographs. However, the film below may have been inspired by the 1901 film at the bottom of this page.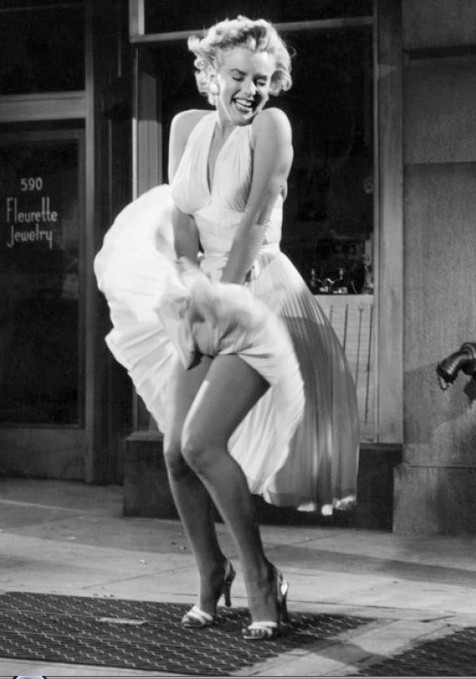 Watch a lady get a surprise in this 1901 film. This may have been from the construction of the NYC Subway which would open a couple years after this clip was filmed.
Three complete historical novels for $14.97! 

Tapestry of Love Historical Series

2

nd

 edition 2015

 – 

Court records dating back to the 1630s create historical accuracy as the reader is taken back to the primitive days of colonial Virginia and Maryland where the Pattendens encounter life-changing difficulties with Indians, ducking stools, illness, massacres, death, loneliness, love, and greed.
READER REVIEW OF 

RIBBON OF LOVE: 2nd edition – A Novel of Colonial America 

 Book one: The exhilarating action and subplots keep the reader in constant anticipation. It is almost impossible to put the book down until completion. – Dr. Don P. Brandon, Retired Professor, Anderson University