During the Depression, Circleville, Ohio still had some business operating. Eshelman's Feed Mill employed 150-200 men the year 'round. The pay averaged about eighty-five cents an hour. Another business, Container Corporation of America made paper out of straw and absorbed the by-product of all neighboring farms. In addition, there were still a number of canneries and feed mills in the area.
Container Corportation in 1938
Below are some photographs of men working at the Container Corporation taken in 1938 by photographer Ben Shahn. According to History of Pickaway County, Ohio, and Representative Citizens
, the American Strawboard Company of Chicago had it's works in located in Circleville, Ohio, the largest in the world. The American Strawboard works were originally built in 1884 by the Portage Strawboard Company which was later bought by the American Strawboard Company. Portage Strawboard was originally incorporated by attorney, Charles Baird and son of Robert Bairdi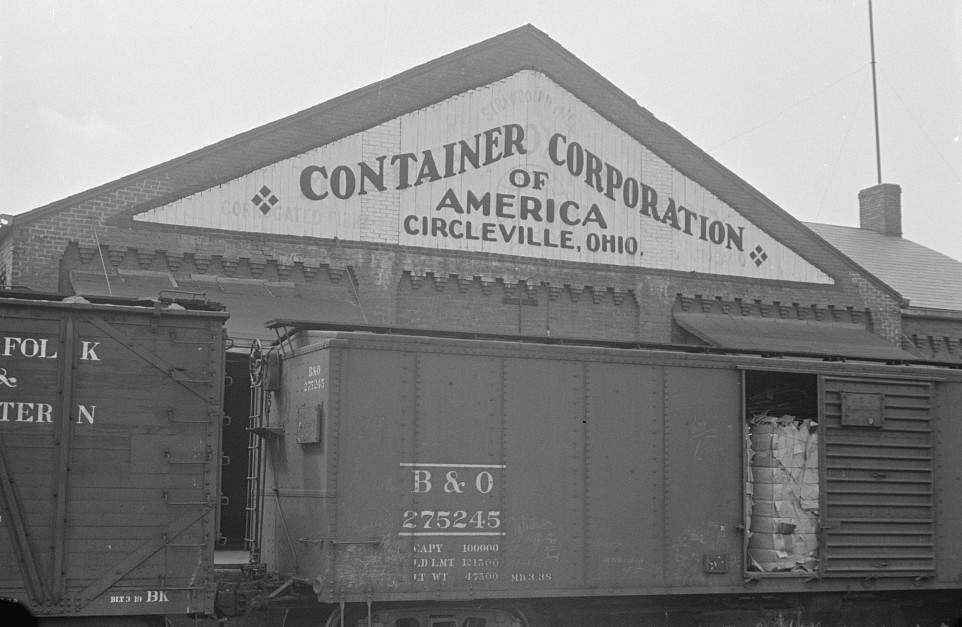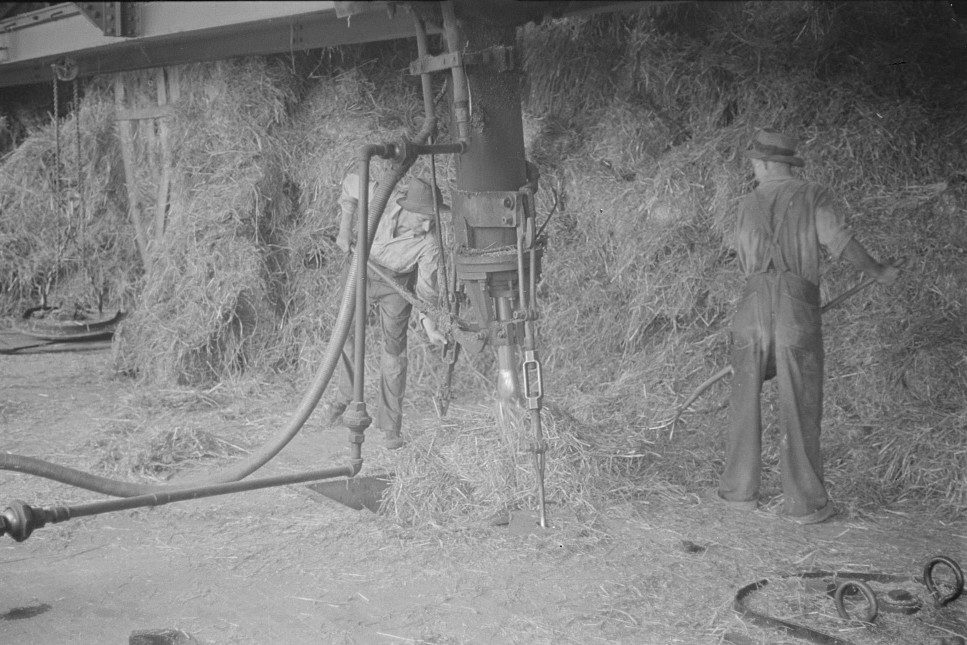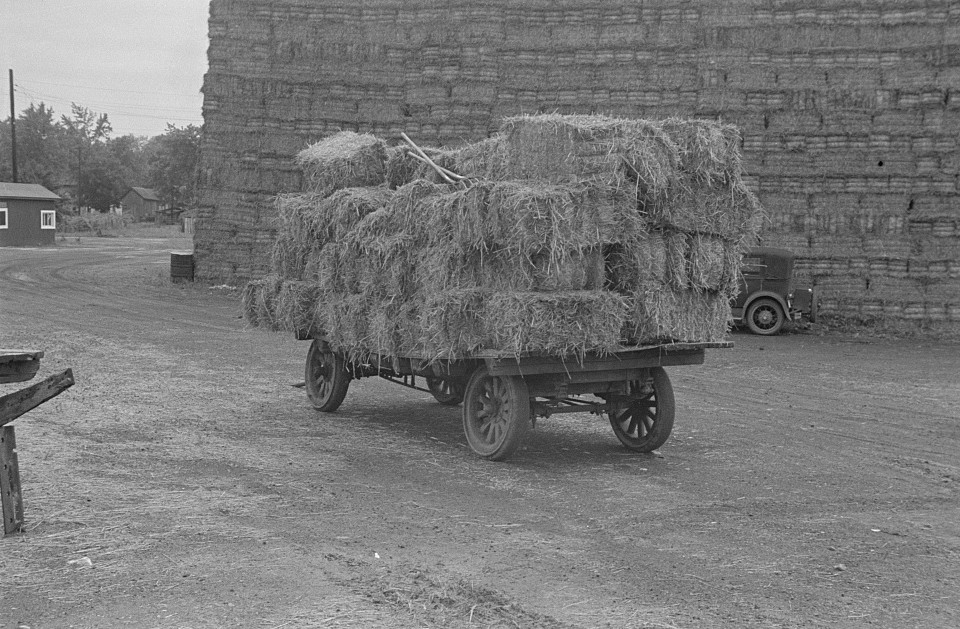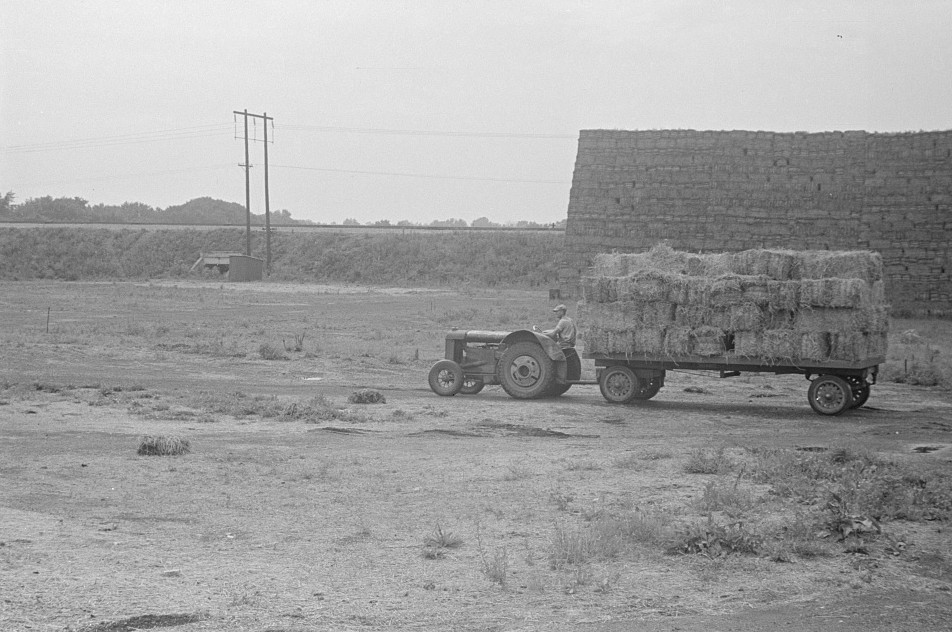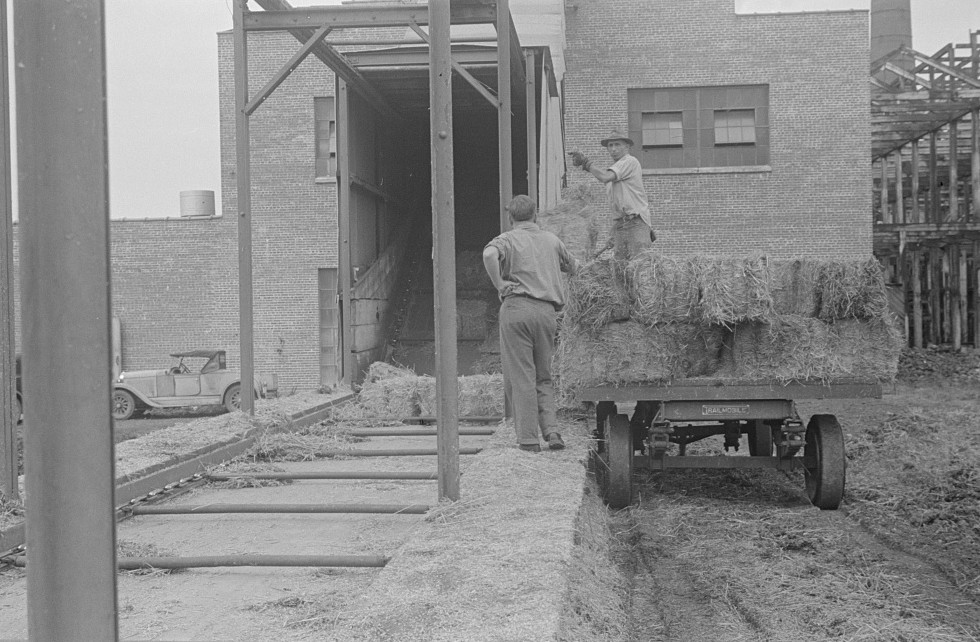 Many people were employed at Eshelman's Feed Mill  feed mill  shown in the photograph below.
Others were employed in the Cannery.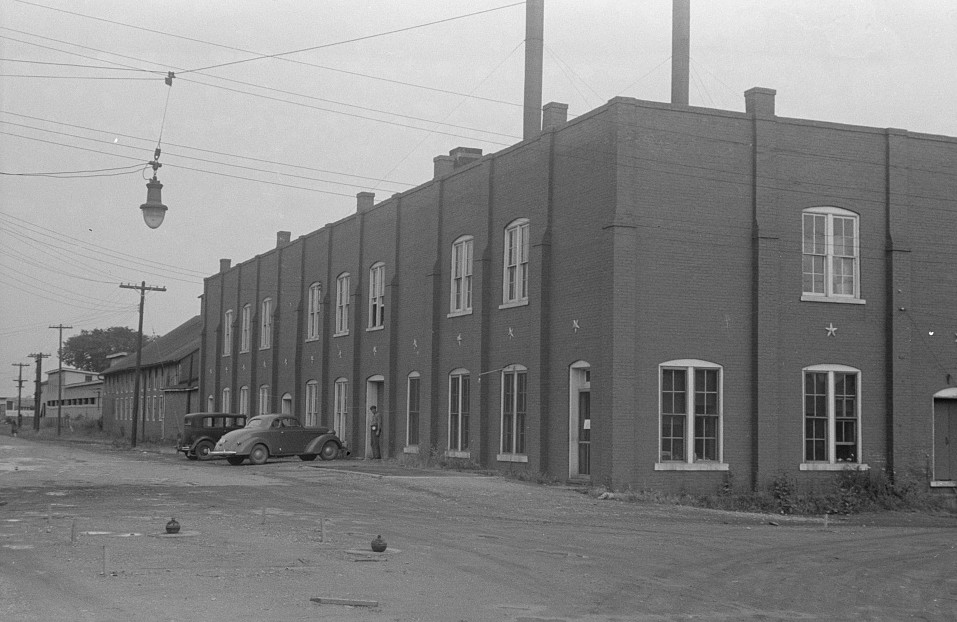 This business supplied stoves and stove parts to local citizens.
The photograph below may be part of the Container Corporation.

The railroad was important to the economy of Circleville, Ohio in 1938.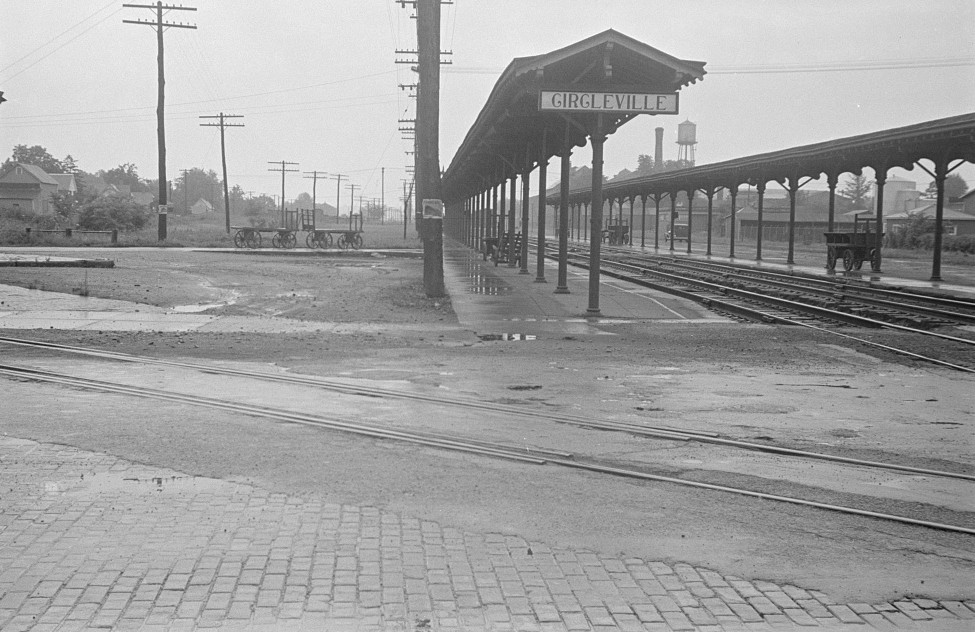 1Robert Baird was a native of Kincardineshire, Scotland,born March 8, 1818, and who in 1843 came to America, settling in Akron, which was then little more than a village, and followed his trade of blacksmithing for many years. Robert Baird probably made more acquaintances and friends in the city of Akron and throughout the county than any man living within the limits of either during his life. He was from his early settlement in Akron, a strong anti-slavery man and free-soiler until the formation of the republican party, when he became one of its most faithful adherents. He was married in Akron to Miss Helen Knox Moir, a native of Scotland and a daughter of Charles and Mary (Gordon) Moir. This lady was born in Brechin, Forfarshire, August 1, 18I9, and died in Akron February 22, 1891, the mother of five children, viz: William, superintendent of a tile company at Barberton; Isabel, who was identified with the educational progress of Akron since 1869, and for many years was assistant principal of the high school and Charles, attorney and owner of the paper company; Mary, who was also identified with the schools of Akron for about twenty years and was a teacher in the high school; and Helen, who died December 23, 1879, aged twenty-one years.
 SOURCES
Library of Congress
Best-selling novel – Ribbon of Love is a wonderful love story of Henry and Mary living and struggling to succeed as one of the first families in the colony of Virginia in the 1600s.