CYPRUS 2000
by
In the fall of 1999, newspapers were full of speculation about Y2K. As the weeks neared January 1, 2000. It was predicted that computers would fail all over the world and everything from the electrical systems to government itself would flounder. People stockpiled foods that could last without refrigeration, electric stoves, or microwaves.
My sister and her husband were working in Cyprus and had invited me to bring a friend to visit for a couple of weeks. I noticed that airline flights had become cheap so I called a friend to see if she was interested in a trip to Cyprus.
Ann Willard, a fellow teacher, had accumulated flight miles and could get away February10-28. We left Birmingham after lunch, had a short layover in Atlanta and arrived at Gatwick Airport in London about 7:00 am.
My sister had made arrangements for plastic containers holding 70 pounds of goods to be part of each luggage. The foodstuffs that could not be bought in Cyprus were mixed with various dry goods and literature. In Birmingham the airline refused the large plastic containers saying they were too heavy. Numerous telephone calls got the tubs weighed and passed for boarding.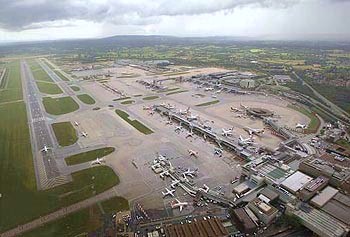 A similar situation happened in Atlanta with the airline staff saying they would take them to London, but the smaller airline would not take them farther.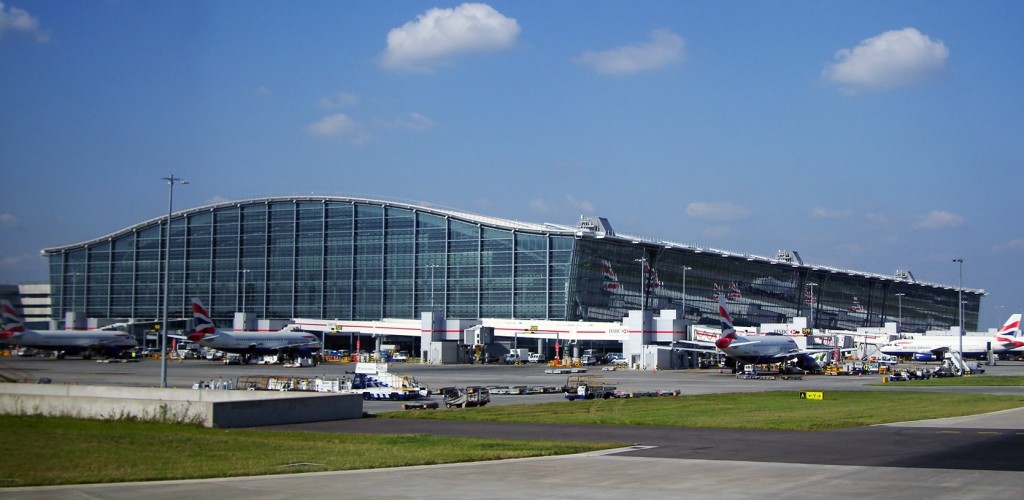 When we landed at Gatwick, we had to catch a bus to Heathrow for a flight to Cyprus. Can you imagine London traffic that time of day?  Our apprehension grew as the time grew shorter. If we missed the flight we'd have to wait another 24 hours.
On the bus we explained our recent difficulties and risk of missing the Cyprus flight to a distinguished looking gentleman across the aisle. He left the bus ahead of us, led us to the line for our flight and talked to the attendant and baggage carriers. We saw the precious plastic containers move up the ramp into the plane as we were very graciously ushered aboard. I don't know what he said, but he worked magic getting us through red tape and on the Cyprus flight.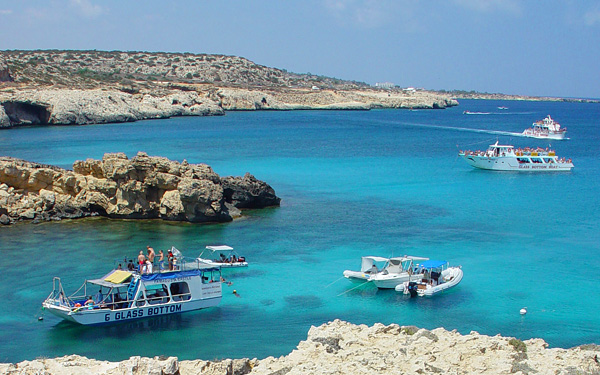 My sister and her husband met us at Larnaca airport  for the trip to Limassol.
The next morning we boarded ship to Israel. We seemed to be the only Americans on the cruise. People were very kind and helpful, even when they did not know what we were saying. There were many who could explain currency, directions, or menu selections.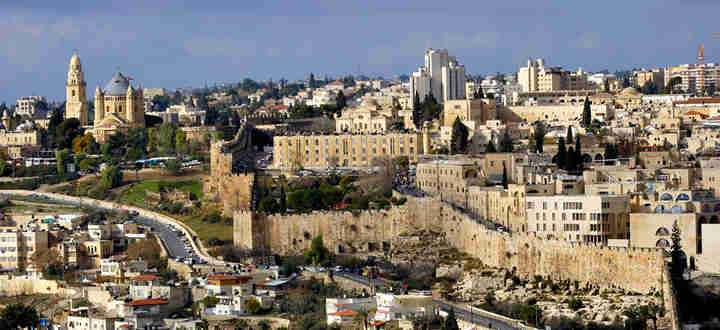 The Holy Land was very cold and wet and the precipitation was either rain or sleet. In Bethlehem we were surrounded by sellers of all ages. Against instructions, I bought an umbrella and hat and almost caused a riot. The guide was not happy, but my head was finally warm. Despite the warnings about terrorism from friends back home, I felt very safe on the tours. There was so much to see and 12 hours could give only a tiny glimpse of the majesty of this place.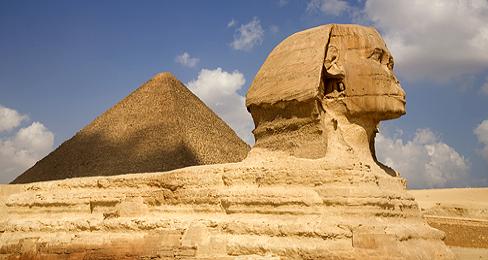 At twilight we reboarded, had dinner and a floor show and an early night in bed. We had lunch in Cypress, took hot showers and boarded another ship to Egypt.
When we woke next morning we looked out on Egypt. There was more green than I had expected and more modern buildings. After admiring the Sphinx and the pyramids, we turned down the opportunity to ride camels. We had been warned that once you were up there you might have to pay a ransom to get down. The famous museums were a letdown.
Choppy seas  greeted us as we prepared for our return to Cyprus, but the unpleasantness was relieved by dinner with our assigned tablemates from Scotland. Bill and Mary Muir explained that they were from Dundee in the Angus area which didn't tell us much until they said they were north of Edinburough.  We learned about St. Andrews, the original golf course, and the castles nearby. Little did I realize how precious this friendship would become and that we would visit each other.
We spent the next few days exploring the Greek part of the island. As much as I love history, my mind was overwhelmed with facts and figures.. With all the sightseeing the best part was spending quality time with family. Lemons as big as grapefruit picked from trees in our hosts' yard made delicious hot lemonade to warm us from the chill of the cold damp winds.
On one of our outings we noticed that most women wore black. The stores gave a choice of black, beige, or white garments. We were told that happy married women dressed in black to indicate they weren't interested on attracting suitors.
As we walked on the beach in front of hotels, and older man came up and asked, "Americans?"
"Yes"
"Where in America?"
"Alabama."
"Ho, ho" he laughed.  "Alabama, Bear Bryant. I lived in Ohio with my son for many years, then I come back home." He gave me a big hug and smacked me on the cheek.
The next leg of our trip was a weekend in London visiting my stepdaughter, Ann and husband, Reg. We stayed a small inn in walking distance from their house. Public transportation made sightseeing much simpler. We rode a commuter train into London, three double-decker buses downtown, and the underground subway to outer points. One day we must have walked 15 miles.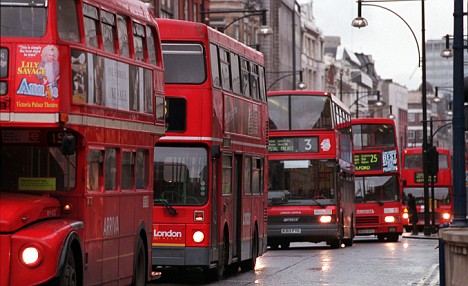 The weather was cold and very windy and the guards at Buckingham Palace did not have on the bright red coats. As I hurried to catch the others I fell face down in front of the gates. No one except my companions even noticed.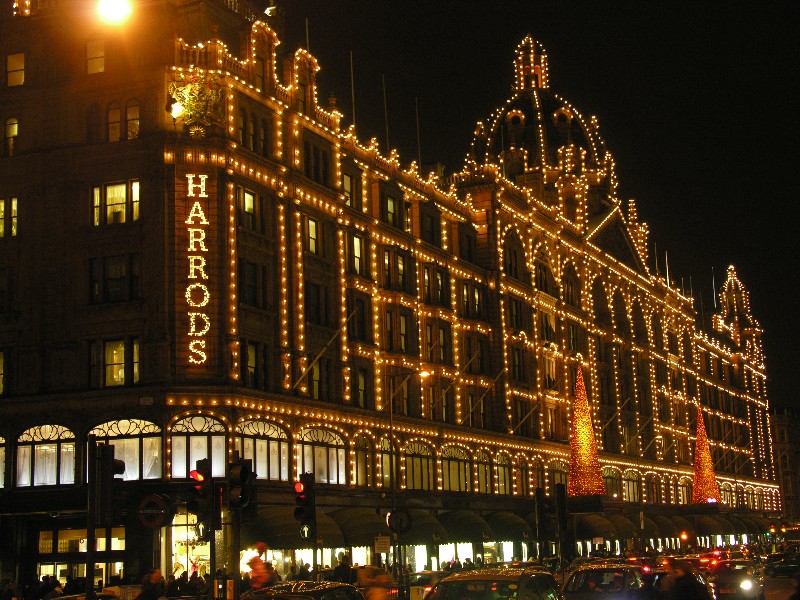 So we went to Harrod's, looked at all the expensive stuff, then headed upstairs for high tea. And it was high. I ordered the cream tea with crumpets and jam with an assortment of tiny cucumber sandwiches. The other got a"cuppa" teas and we shared out loot. We added crackers from our backpacks and had our own party to the delight on those around.
The total trip  to Cyprus and England cost less than a trip to the beach in Alabama for the same amount of time. Staying with relatives helped, but taking advantage of the Y2K scare made the difference.