DYK: Did you know?
Translated from the old Spanish phrase "sangre azul", blue blood derives from the Medieval belief in Europe (among other places) that the blood of the royalty and nobility was blue.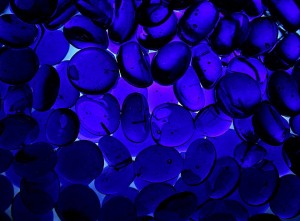 Since the royal family and aristocrats were wealthy and powerful enough to pay commoners to labor in the fields for them, their skin was translucent and pale enough for their blue veins to stand out. Today the term is still applied to aristocrats. Of course all blood is red but it sometimes looks blue when running through veins. So blue-blooded came to mean upper class.
Court records dating back to the 1630s create historical accuracy as the reader is taken back to the primitive days of colonial Virginia and Maryland where the Pattendens encounter life-changing difficulties with Indians, ducking stools, illness, massacres, death, loneliness, love, and greed.
READER REVIEW OF 

RIBBON OF LOVE: 2nd edition – A Novel of Colonial America 

 Book one: The exhilarating action and subplots keep the reader in constant anticipation. It is almost impossible to put the book down until completion. – Dr. Don P. Brandon, Retired Professor, Anderson University