MAN DOES NOT LIVE BY BREAD ALONE

is a common expression meaning that people need more than material things to truly live.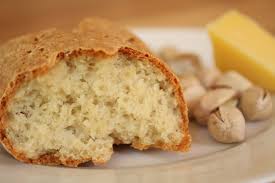 The phrase comes from the Bible, Deuteronomy 8: 2-3: And he humbled thee, and suffered thee to hunger, and fed thee with manna, which thou knewest not, neither did thy fathers know; that he might make thee know that man doth not live by bread only, but by every word that proceedeth out of the mouth of the Lord doth man live.
Faith and Courage: 2nd edition -A Novel of Colonial America 

Inspired by real people and actual events, the family saga of colonial America continues with Ambrose Dixon's Quaker family and their life during

 Pre-Revolutionary War days of America, intertwined with a love story.