GIFTS OF GOLD
by
At thirteen years old I was fortunate to be in a Boy Scout troop that took a trip to the Smoky Mountains. On returning home I wanted to make the gift giving a special event. I decided that we would ride our bicycles to a beautiful spot on a golf course and I would give Evelyn (my girlfriend) the gift there. I prepared small sandwiches, chips and a Pepsi.
Everything went great except that I forgot to take a bottle opener. Improvising, I found a rusty nail on a fence and used it to open the bottle. When I started to pour the Pepsi, I noticed that a small chip was broken off of the mouth of the bottle. I again improvised and placed a multi-layered handkerchief around the opening so serve as a filter.
Although I was a small skinny kid, I learned later that I had been sweet, considerate, and romantic enough to impress Evelyn. Unfortunately, about a year later she and her family moved away.
I thought her parents might like to see it
When I was sixteen and a licensed driver my girlfriend was Reva. She was a friend of a girl that my brother was dating. Reva's family was poor and I reasoned that being poor should not matter.
My mother had given me a $5.00 gold piece. I had never seen one before and I thought Reva's parents might like to see it. I took the gold piece with me on my next date with Reva and told her mother that I would get the gold piece when we returned in a couple of hours. On returning, they could not find the gold piece but promised to go over every inch of the house to find it. Later, I found out that Reva's dad was an alcoholic and unknown to the family he had taken the gold piece to buy whiskey.
I can't give you another one
When I told my mother she had a very disappointed look on her face and said "I can't give you another one!" Reva had been at my parent's house a few times and even though my mother was polite she didn't seem to be happy with Reva.
I decided not to give it to her
It was near Christmas time and I had bought a gold Bulova wrist watch for Reva, but decided not to give it to her and stopped dating her. (I talked my dad into buying the watch from them and giving it to mother for Christmas).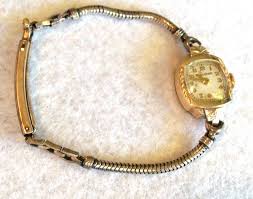 A lot of time would pass before I knew what was behind my mother's feelings toward Reva.
Back then, girls wore head scarfs in cold weather. Mother saw that Reva's scarf was not clean which indicated to mother that Reva lacked character and it didn't have anything to do with her family being poor. Years later after having told this story to my children, they would often yell out to the one having a date "be sure and check for a dirty scarf!"
My wife will wear it when the occasion dictates
When my mother died I asked dad if he wanted mother's watch and he said "no" and gave the watch to me. I still have the watch, and it still looks good and keeps time (occasionally my wife will wear it when the occasion dictates).
Check out these historical books by author Donna R. Causey
FreeHearts: 2nd edition A Novel of Colonial America
Col. John Washington (ancestor of President George Washington), Randall Revell, Tom Cottingham, Edmund Beauchamp ward off Indian attacks and conquer the wilds of Maryland's Eastern shore in 17th century colonial America in this historical novel, inspired by true events.