"Grandpa decided that shopping for Christmas presents had become too difficult. All his grandchildren had everything they needed, so he decided to send them each a check.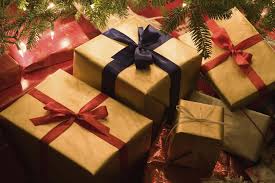 On each card he wrote:
'Happy Christmas Grandpa'
P.S. 'Buy your own present!'
Now, while Grandpa enjoyed the family festivities, he thought that his grandchildren were just slightly distant. It preyed on his mind into the New Year.
Then one day he was sorting out his study and under a pile of magazines, he found a little pile of checks for his grandchildren. He had completely forgotten to put them in with the Christmas cards."
Try a trial Membership by clicking the link below. Join Amazon Prime – Watch Over 40,000 Movies & TV Shows Anytime – Start Free Trial Now
Check out these books by Alabama Author Donna R. Causey
You can now give a gift of Amazon Prime = click this link to learn how – Shop Amazon – Give the Gift of Amazon Prime
– A prime membership includes FREE movies, FREE music and FREE photo storage as well as FREE shipping
or