Samuel T. B. Morse missed the death of his wife due to a lag in communication and this was the impetus that provided an invention to change the method of communication forever.
Samuel T. B. Morse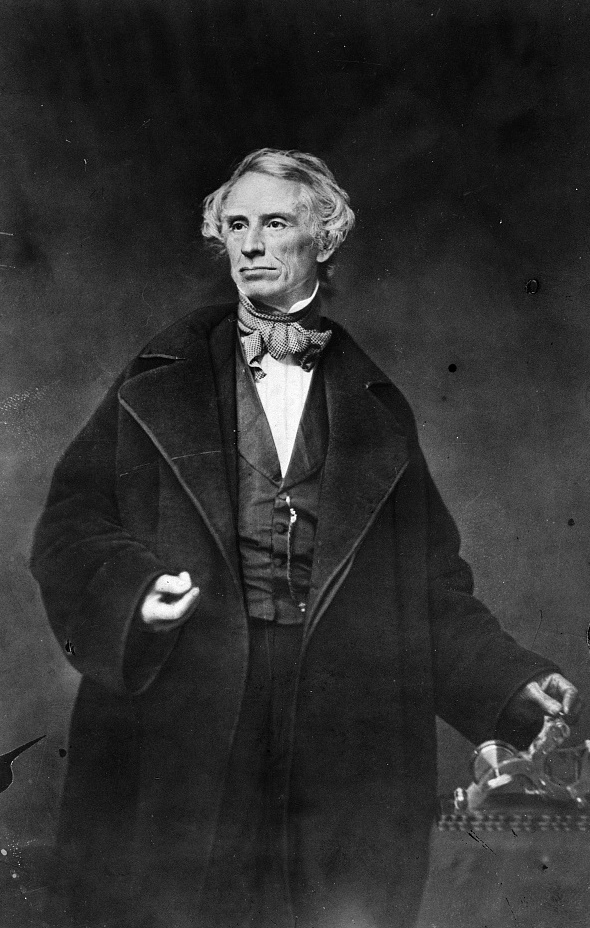 Prior to becoming the inventor of the telegraph and Morse code, Samuel F. B. Morse was an renowned artist and was commissioned to paint a portrait of Lafayette in New York City.
In 1825, Morse went to Washington, DC to paint Lafayette while Lafayette was there. A messenger delivered a letter to Morse from his father that read, "Your dear wife is convalescent". The next day he received a letter from his father detailing his wife's sudden death.
Lafayette by Samuel F. B. Morse photographed 1915 by Bain News Service (Library of Congress)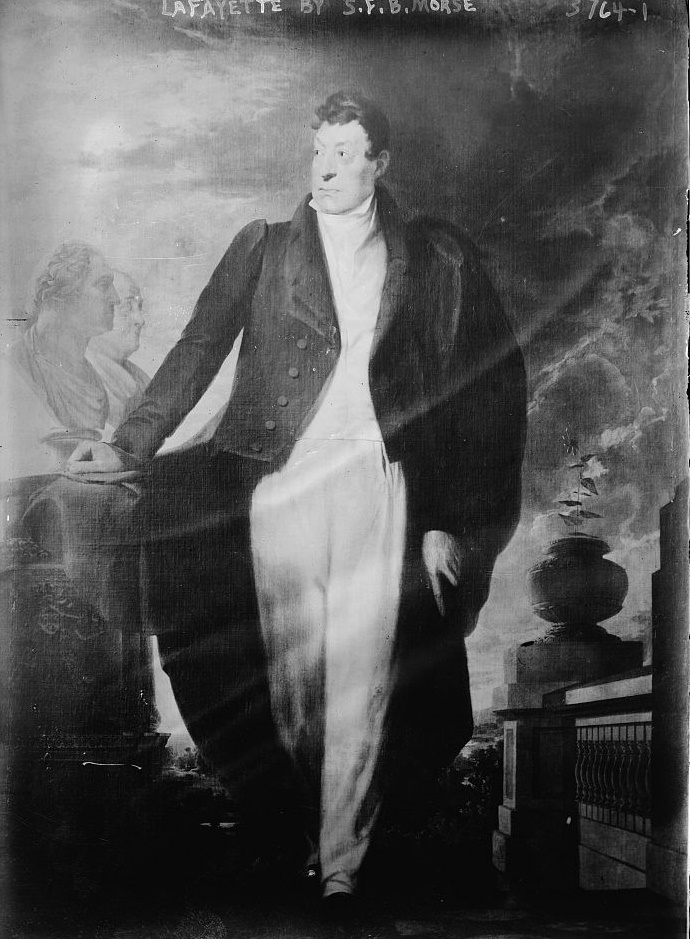 Morse immediately left Washington for his home at New Haven, leaving the portrait of Lafayette unfinished. By the time he arrived, his wife had already been buried. Heartbroken that for days he was unaware of his wife's failing health and her death, he decided to explore a means of rapid long distance communication. He began work on a devise to change the method of communication forever.
Check out genealogy books and novels by Donna R. Causey
While returning by ship from Europe in 1832, Morse encountered Charles Thomas Jackson of Boston, a man who was well schooled in electromagnetism. Morse conceived the idea of an electric telegraph as the result of hearing a conversation about the newly discovered electromagnet. Although the idea of an electric telegraph had been put forward before 1800, Morse believed that his was the first proposal. He probably made his first working model by 1835. But, by 1837, he turned his full attention to the new invention. By 1838 he had developed the system of dots and dashes that became known throughout the world as the Morse Code.
Charles Thomas Jackson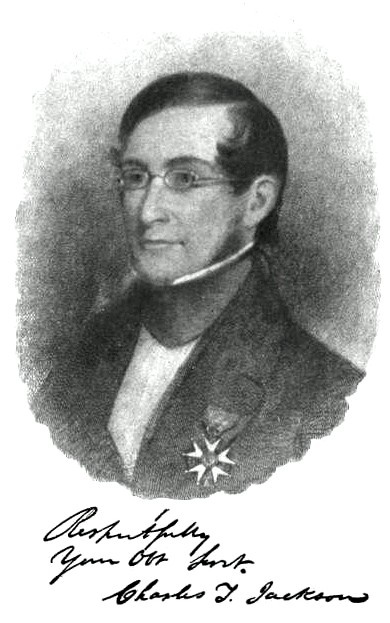 After several unsuccessful attempts, Morse was finally able to acquire financial support from Congress for the first telegraph line in the United States, from Baltimore to Washington and in 1844 the line was completed. The first message he sent was: "What hath God wrought!"
Start researching your family genealogy research in minutes for FREE! This Ebook has simple instructions on where to start. Download 

WHERE DO I START? Hints and Tips for Beginning Genealogists with On-line resources 

to your computer immediately with the a FREE APP below and begin your research today!
Reviews
"This book was very informative and at a very modest price. One web site I may have missed in your book that has been very helpful to me is genealogybank.com. I found articles about several of my ancestors in their newspaper archives. Thank you for your great newsletter and this book."
"The book was clear & concise, with excellent information for beginners. As an experienced genealogist, I enjoyed the chapter with lists of interview questions. I'd recommend this book to those who are just beginning to work on their genealogies. For more experienced genealogists, it provides a nice refresher."