THE LOOK
by
The eyes can say so much without uttering a word. As I think back, I had very few spankings as a child. My Dad usually had to only give me a certain look that would cause me to correct my erring.
As a teenager, I sang in the church choir. This was something my Mother enjoyed doing also. A young man, who would later be my husband, came to our church as one of the Ministers. After church one Sunday, as we left the choir loft, Mother asked me something that I had no answer for. Her question was: "Why was he staring at you?" I didn't know then, but he had decided we had a future together!
After several years of marriage, my husband and I were fortunate to be blessed with three sons. I had not developed "the look" as well as my Father. Those little boys knew not to look my way when they were pestering each other.
My husband pastored small churches and occasionally I would have to leave the choir to sit by one or two of our misbehaving sons. One Sunday a good humored member, who often had some grandchildren with her, asked them if they saw the lady go down from the choir. She then told them that whenever I saw children misbehaving, I would go sit with them! Of course her grandchildren didn't know I only attempted to discipline my own children!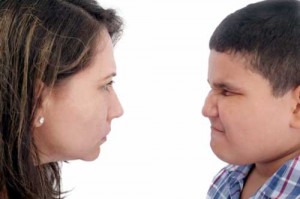 Before we added bedrooms to our house, two of our sons shared a bedroom. I would often have to go to their room to scold them for not settling down to sleep. They would always stare into my eyes to see if I was serious. After leaving the room, and closing their door, I would bend over with laughter!
Do you know the proverbial, "Mother, he's looking at me"? Our second son had mastered "the look". He had only to give our youngest son that look to begin a scuffle! Fast forward about three decades. This second son taught his daughters some sign language to use in quietly correcting them when others were around. Perhaps "the look" or sign language works better with little girls than with little boys!
Amazon.com – Read eBooks using the FREE Kindle Reading App on Most Devices
Discordance: The Cottinghams (Volume 1)

 – 

A novel inspired by the experiences of the Cottingham family who immigrated from the Eastern Shore of Virginia to Alabama
Filled with drama, suspense, humor, and romance, DISCORDANCE continues the family saga from the Tapestry of Love series with the children of Mary Dixon who married Thomas Cottingham.