Bethel is a town in Windsor County, Vermont, United States. The town includes the locations of Bethel village, Bethel-Gilead, East Bethel, Lilliesville, Lympus (formerly Olympus), and West Bethel. Bethel was the first town created by the independent Republic of Vermont in 1779 and was named after the Biblical village of Bethel. The town of Bethel is located near the center of the watershed of the White River and at the geographical center of the state. The population was 2,030 at the 2010 census.
Bethel is best known for being the source of Bethel White granite which was used to build Union Station (Washington, D.C.) and the National Museum of Natural History.
Band stand Bethel, Vermont in June 1937 by photographer, Arthur Rothstein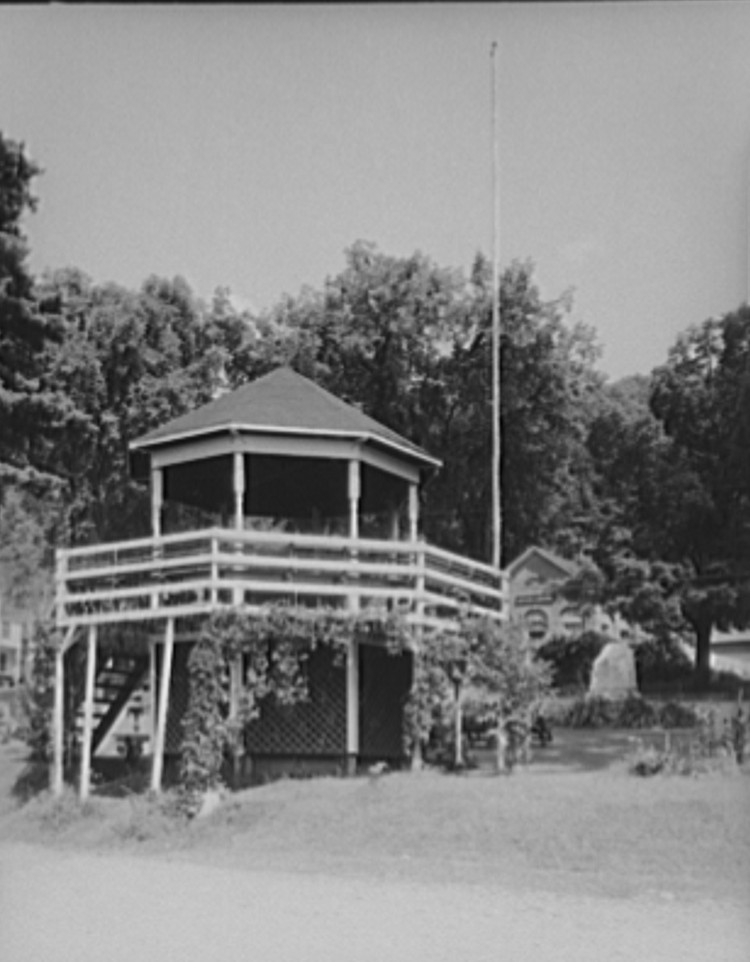 Bethel, Vermont farm 1939 by photographer John Collier
Below are photographs taken around 1940 of Dr. Alfred Paige's House, Main Street, Bethel, Windsor County, Vermont ca. The Well-preserved town house, reflected the continuous ownership of one family through four generations at the time. The initial construction was done in 1833 with additional work done in 1880.
The following information on Dr. Alfred Paige is from The illustrated historical souvenir of Bethel, Vermont published 1895 by Fred G. Cox
Dr. Alfred Paige, Sr., son of Nathan and Hannah (Cobb) Paige was born April 25, 1788 in Royalton, on the farm later owned by George Parker. He married June 8, 1808, Sarah, daughter of Eliphaz and Sarah (Cushing) Bigelow, who was born January 23, 1791 in Barnard on the farm later owned by Benjamin Furber. They had eleven children, six of whom died in infancy or early childhood. Mrs. Paige died in Concord, N. H., July 20, 1872.
Dr. Paige received a common school education, and studied medicine in the office of Dr. Joseph A. Denison of Bethel, receiving his degree of M. D. from Yale College, where he attended medical lectures. He first began practice in Barnard, but soon after came to Bethel, where he succeeded Dr. Denison, whose farm he bought.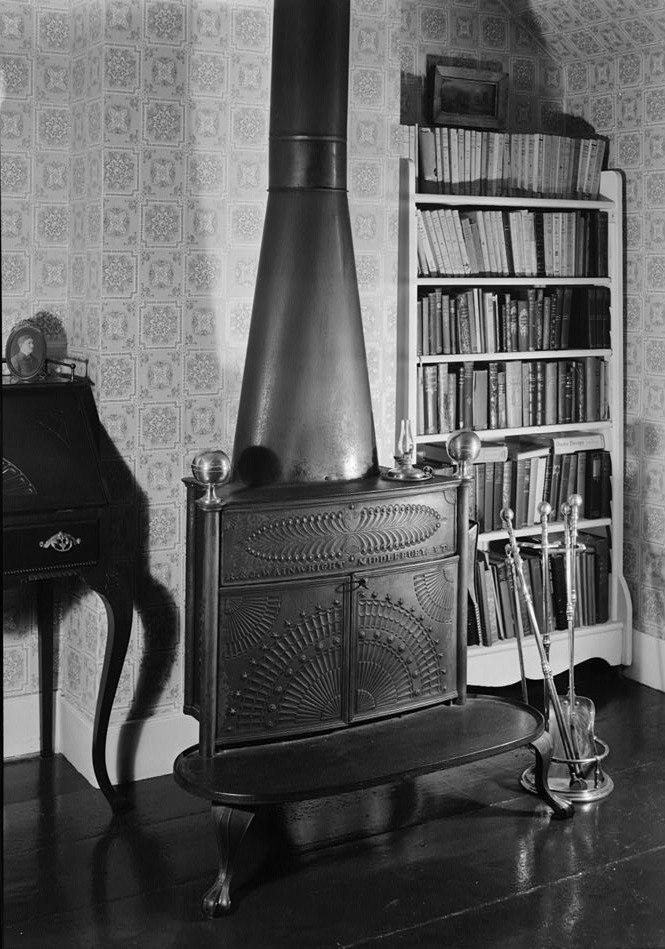 In 1833, he built a brick house (this is the house in the photographs)  where he spent the remainder of his life. For many years he was accustomed to travel on horseback to visit his patients carrying his medicines, tinctures and pills (prepared by himself) in saddle bags. Later he drove to his patients in a chaise, but he never discarded the saddle bags, taking them in the chaise, and when entering the house carrying them over his arm.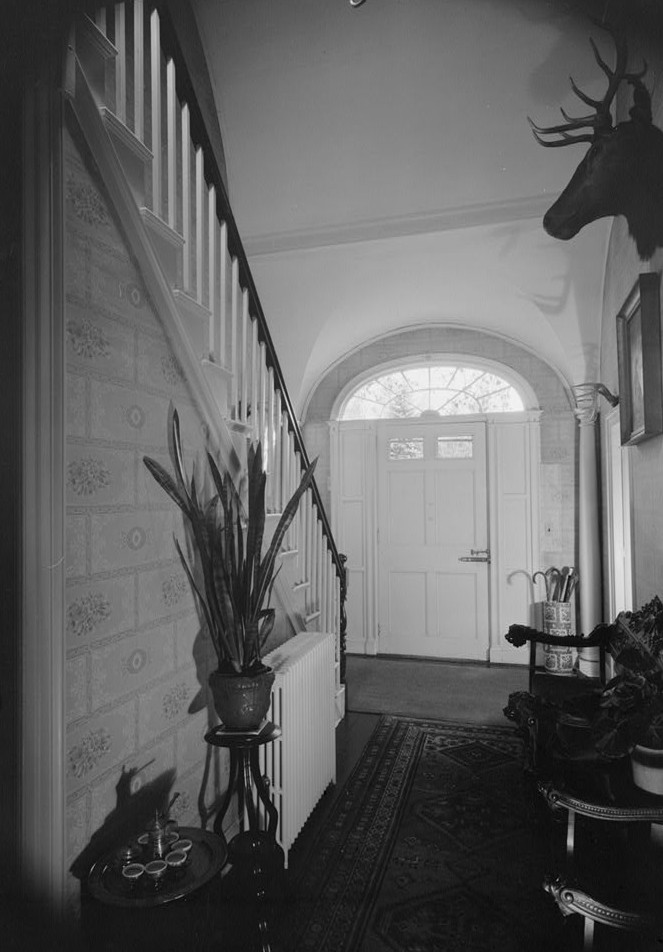 Dr. Paige was devoted to his profession, and attained a high rank both as a physician and surgeon. He died in Bethel March 24, 1862.
His son, Dr. Alfred Paige, Jr., was born in Bethel, April 7, 1823. He attended lectures at Castleton Medical College in New York City,. He studied in the office with his father and rode with him to some extent. He was unsettled in his business and professional work and at times made long trips to other places. He died in Bethel, January 14, 1882, at the age of fifty-nine years. He was an excellent surgeon and capable of taking a high rank in his profession.