They came with hope and dreams of a better life. This historic film was taken of immigrants arriving on July 9, 1903. Some stared at the camera when they arrived and provided remarkably clear pictures of their faces.
Ellis Island, in Upper New York Bay, was the gateway for millions of immigrants to the United States as the nation's busiest immigrant inspection station from 1892 until 1954.
You may recognize the song as the graduation song but the title is Land Of Hope And Glory and is sung by Clara Butt in 1910 in this recording.
Opened in 1900
The main structure was designed in French Renaissance Revival style and built of red brick with limestone trim. When it opened on December 17, 1900, officials estimated 5,000 immigrants per day would be processed.
However, the facilities proved to be able to barely handle the flood of immigrants that arrived in the years just before World War I.
Ellis Island Restaurant and Bath house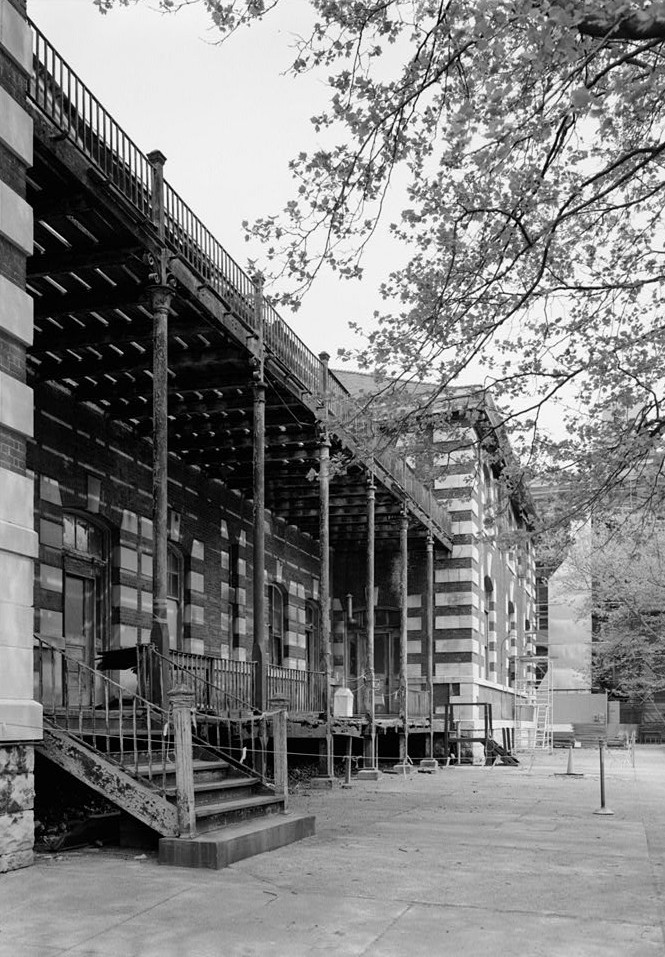 Slept on bunk beds in a large hall
Writer Louis Adamic came to America from Slovenia in southeastern Europe in 1913 and described the night he and many other immigrants slept on bunk beds in a huge hall. Lacking a warm blanket, the young man "shivered, sleepless, all night, listening to snores" and dreams "in perhaps a dozen different languages". The facility was so large that the dining room could seat 1,000 people.
After its opening, Ellis Island was expanded with landfill and additional structures were built. By the time it closed on November 12, 1954, twelve million immigrants had been processed by the U.S. Bureau of Immigration.
Part of hospital on Ellis Island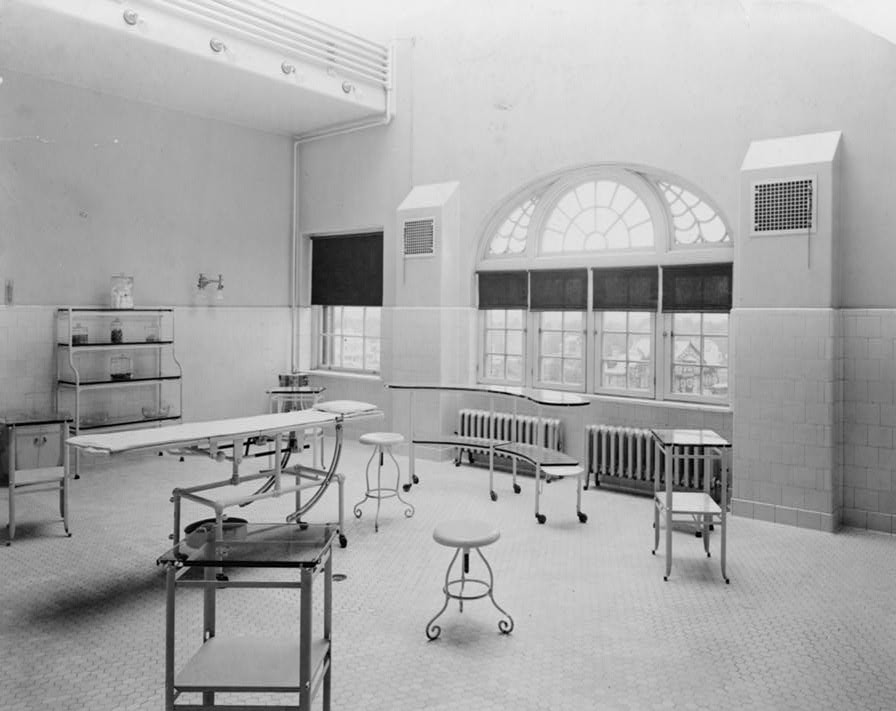 Peak year was 1907
It is estimated that 10.5 million immigrants departed for points across the United States from the Central Railroad of New Jersey Terminal, located just across a narrow strait. Others would have used one of the other terminals along the North River (Hudson River) at that time.The peak year for immigration at Ellis Island was 1907, with 1,004,756 immigrants processed.
Aerial View of Ellis Island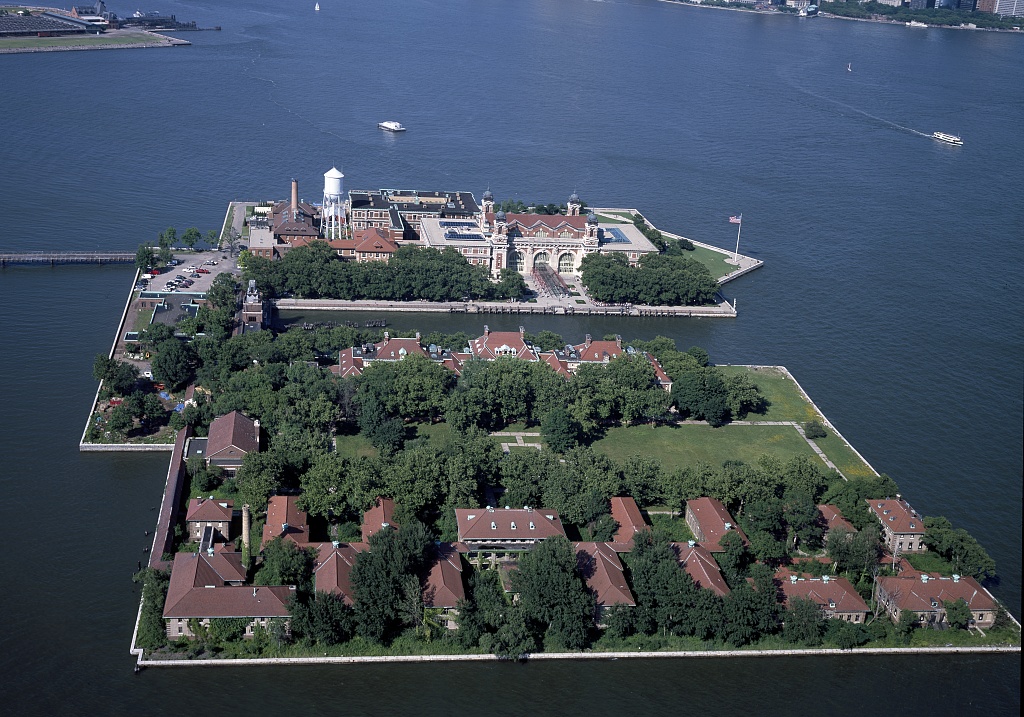 This is a great documentary film but long.
SOURCES
Wikepedia
Library of Congress
Want to start tracing your family ancestry –  the book below will help you get started in this fun hobby. Many free links included.