GOTCHA!
BY INEZ MCCOLLUM
It's time for those beautiful dogwoods to bloom!  The buds are popping, ready to open.  As I look at them, I have special memories of two dogwood trees that bloom in my yard.  Actually before those two, a volunteer dogwood tree came up at the back of our home and grew to be very tall, as though reaching for the sunlight.  That tree, however, refused to bloom.  Finally, one year, I declared that the tree would be removed if there were no blooms.  The tree spit out two blooms that year, enough to save it.  The volunteer continued to bloom for several years before toppling over in a wind storm.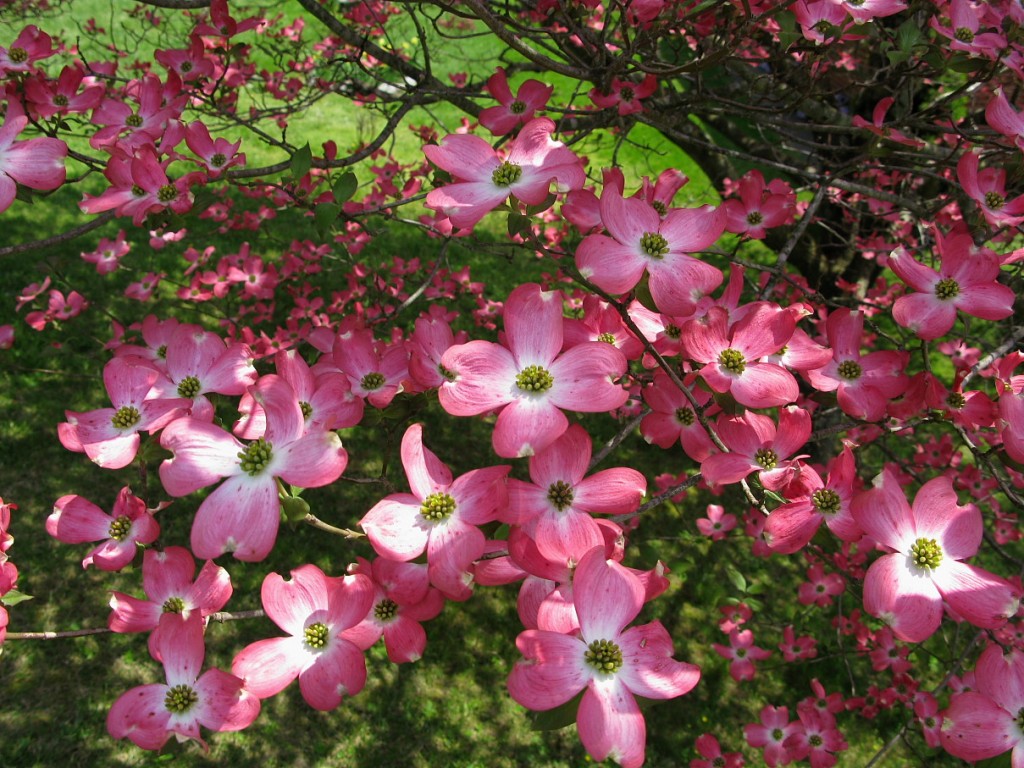 Another year, we decided to plant some dogwood trees at the front of our home.  I wanted red (actually a dark pink); but my husband wanted white, "the color dogwoods should be!"  We compromised, two red and two white.  After a few years, one of each color died.  Every year when the remaining dogwoods bloomed, my husband hated that red tree.  I must admit, the blooms of the white tree were larger; but I still liked the red one.  Perhaps this was a matter of standing by my tree.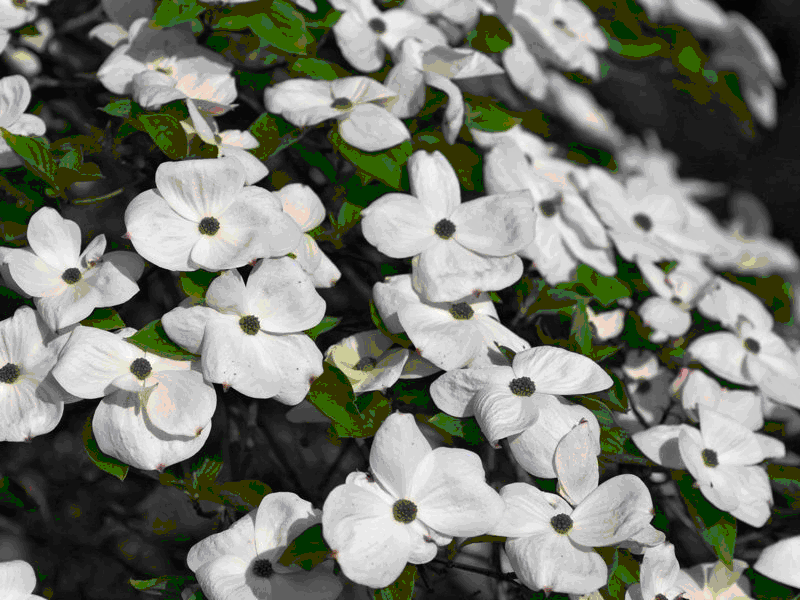 Eventually, the white tree died and my husband replaced it.  It grew to the size of the red tree.  My husband still disliked that red dogwood.  Finally after a few years, the red dogwood died.  I thought my husband must have put a curse on it.  He immediately replaced it with a white dogwood tree.  It bloomed one year and died.  It was replaced with yet another white dogwood tree.  That tree bloomed beautiful
pink
flowers.  My husband died shortly afterward, no connection to the pink  bloomer!  The pink dogwood tree, however, has returned to its intended white blooms.
I'm not sure which of us Mother Nature gave the "gotcha", but I remember the story each year when the two white dogwoods bloom.
VINEGAR OF THE FOUR THIEVES: Recipes & curious tips from the past  is a collection of household tips, medical cures, clothing care and old recipes from the 1800's and 1900's. Many of the tips, such as the household cleaners, cooking tips and ways to control pests, still work and are helpful in today's 'green' environment while others such as 'how to cure a dog of eating eggs' will make you laugh. Either way, this book will help you appreciate the difficult life your grandparents endured.
With Bonus: First two chapters of novel Ribbon of Love
Inez McCollum - grew up in Etowah County.  Married Mack McCollum, a BI-vocational minister.  Moved to Birmingham to work while he worked and went to Howard College/Samford University.  Inez and Mack had three sons, Jay, Joe and John.  They bought their first home in what is now Hoover.  Inez continues to be active in Shades Mountain Baptist Church and some of the civic organizations in Hoover.  Inez also enjoys reading, travel and spending time with friends.