Amelia Mary Earhart was an American aviation pioneer and author. Earhart disappeared in 1937 on an attempted round-the-world flight. People have been searching for her remains and her plane ever since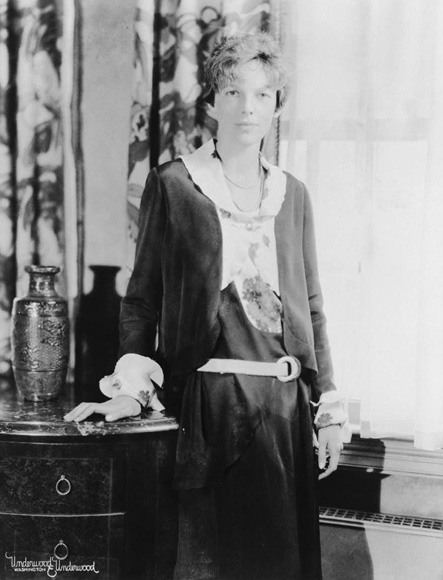 A recent news report announced that a piece of riveted aluminum found in 1991 may likely be from her plane. Sophisticated imagery, not available in 1991, is being used to see if the piece matches a shiny patch that appears on the side of Amelia Earhart's plane in a 1937 photograph from the Miami Herald.
Amelia Mary Earhart was the first female aviator to fly solo across the Atlantic Ocean. Earhart received the U.S. Distinguished Flying Cross for this record. She set many other records, wrote best-selling books about her flying experiences and was instrumental in the formation of The Ninety-Nines, an organization for female pilots.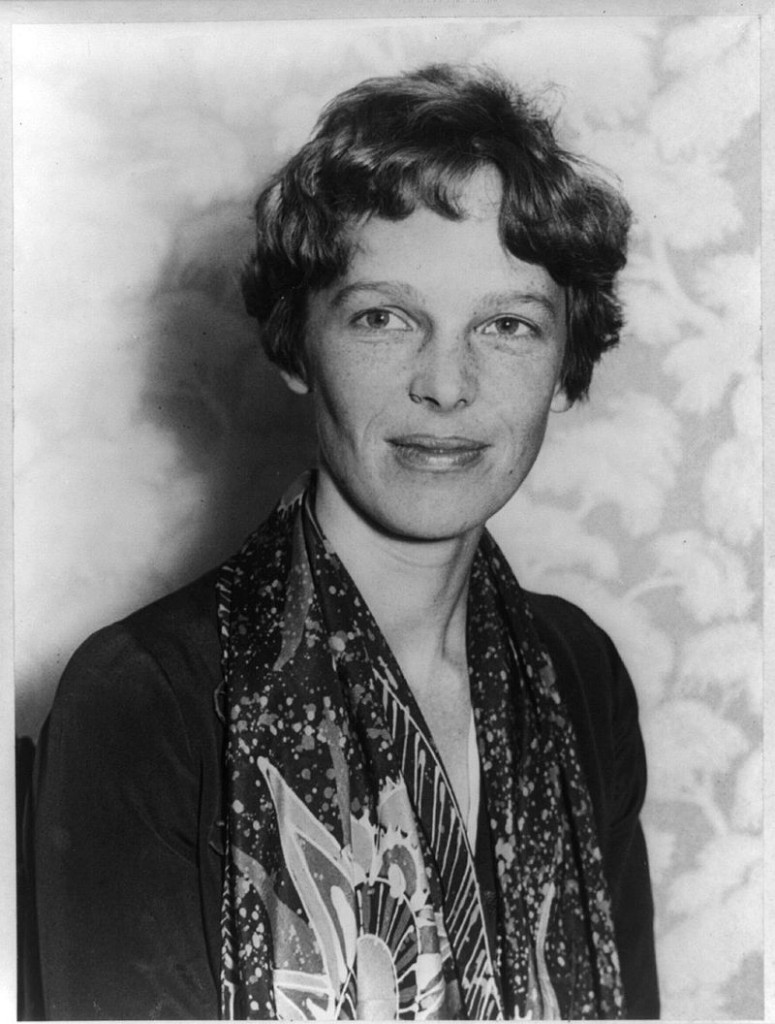 Earhart joined the faculty of the Purdue University aviation department in 1935 as a visiting faculty member to counsel women on careers and help inspire others with her love for aviation. She was also a member of the National Woman's Party, and an early supporter of the Equal Rights Amendment.
You can hear her actual words in her speech from 1935 made on "A Woman's Place in Science" from 1935. In it, she reveals her passion and support of women to strive and seek out new horizons.
Amelia Earhart was born July 24, 1897 and disappeared July 2, 1937. She was the daughter of German American Samuel "Edwin" Stanton Earhart (1867-1930) and Amelia "Amy"Otis Earhart (1869–1962), was born in Atchison, Kansas, in the home of her maternal grandfather, Alfred Gideon Otis (1827–1912), a former federal judge, president of the Atchison Savings Bank and a leading citizen in the town. The following film is a brief biography of her life.
For more information on Amelia Earhart, check out her official website.
Vinegar of the Four Thieves was a recipe that was known for its antibacterial, antiviral, antiseptic and antifungal properties for years. It was even used to cure the Bubonic Plague. See Thomas Jefferson's recipe in 

VINEGAR OF THE FOUR THIEVES: Recipes & curious tips from the past