These photographs would make you do a double take, especially the second one.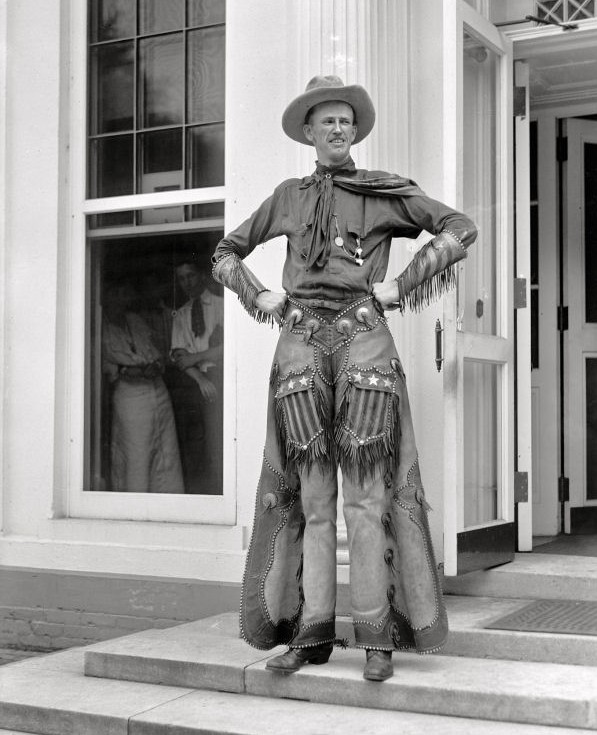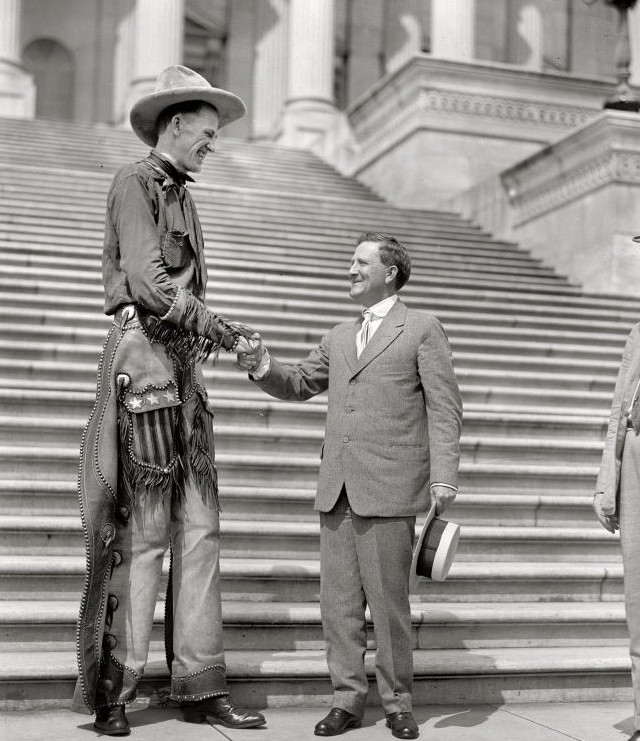 Ralph Madsen, the tallest Texan cowboy, in the photograph above was 7 feet 6 inches tall and weighted 228 pounds. He was born Ralph Earl Madsen on April 19, 1897 in Norfolk, Nebraska and was not from Texas as his nickname suggested.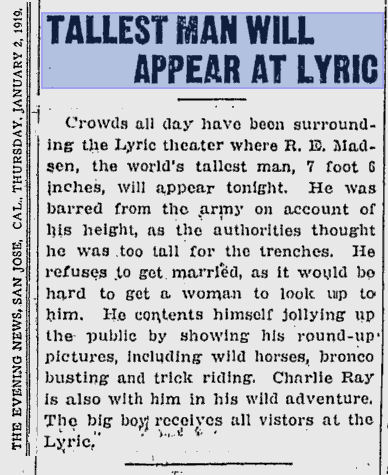 Ralph's parents were of medium height with his father about six feet, two inches and his mother five foot eight. He had two sisters and a brother about five foot eight. Even though he was tall, Ralph Madsen wore a size nine shoe and his hands were average size.
Ralph tried to enlist in the Army, in both America and Canada. However, he was turned down due to his extreme height. He was a rancher in Ranger, Texas and played bastketball with the Kentucky Colonels, a traveling team with former college starts and independent court stars. Later in life he began touring with his manager, Sam Houston.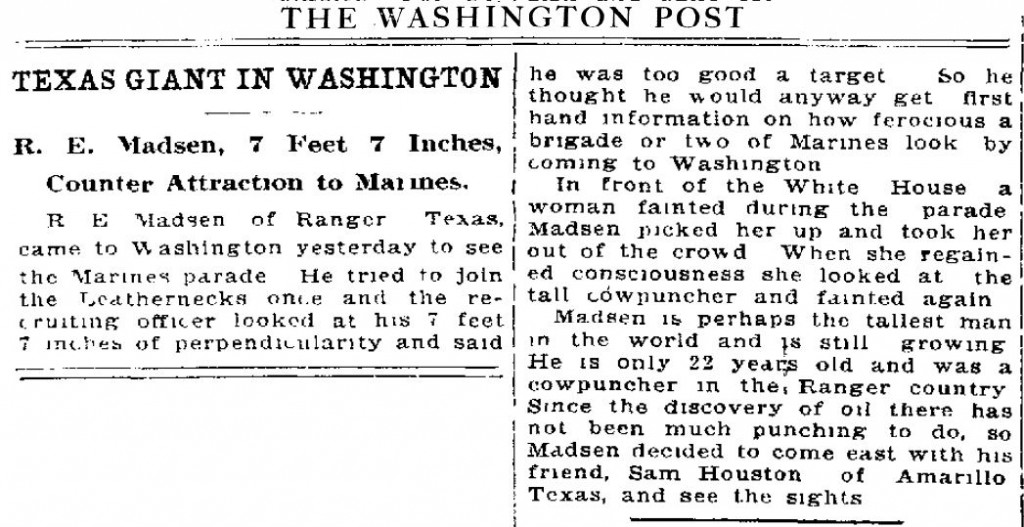 His first Broadway appearance was made shortly afternoon in Times Square, and so great was the crowd which gathered to see him that the traffic policeman asked him either to sit down or move on. Madsen moved and the crowd followed.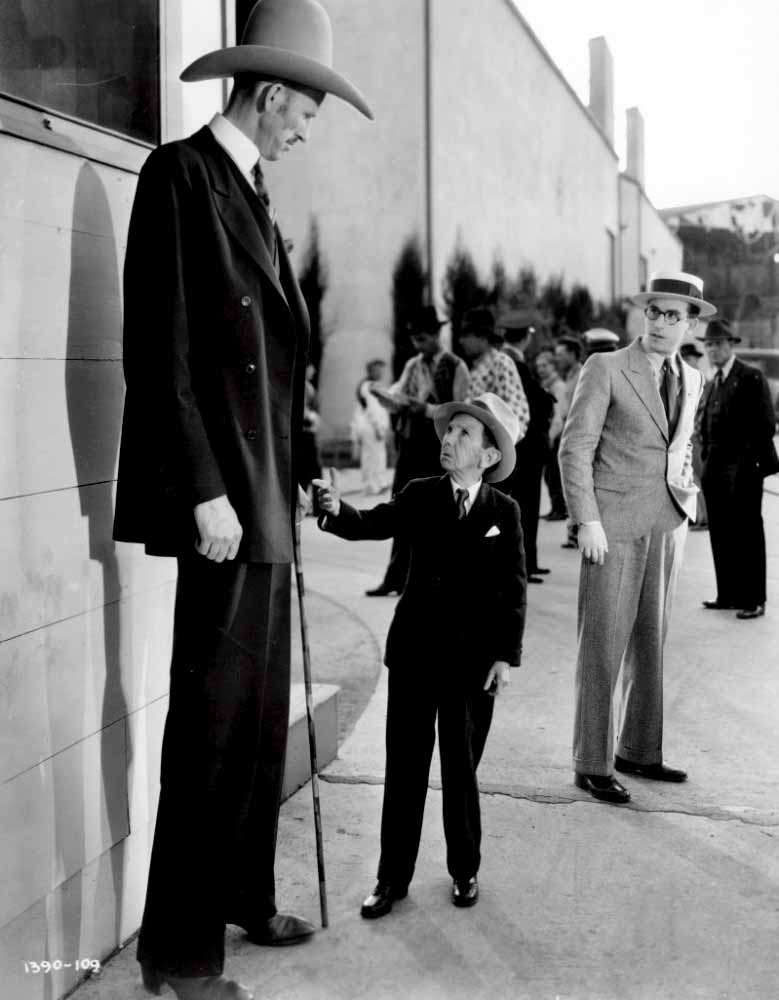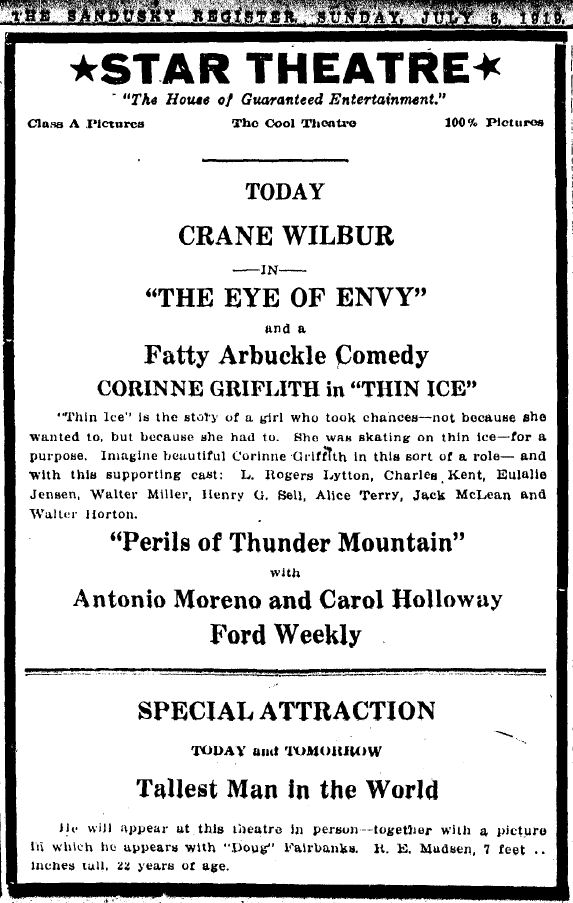 Ralph became a motion picture actor, and visited the Eastern cities in connection with the showing of his films.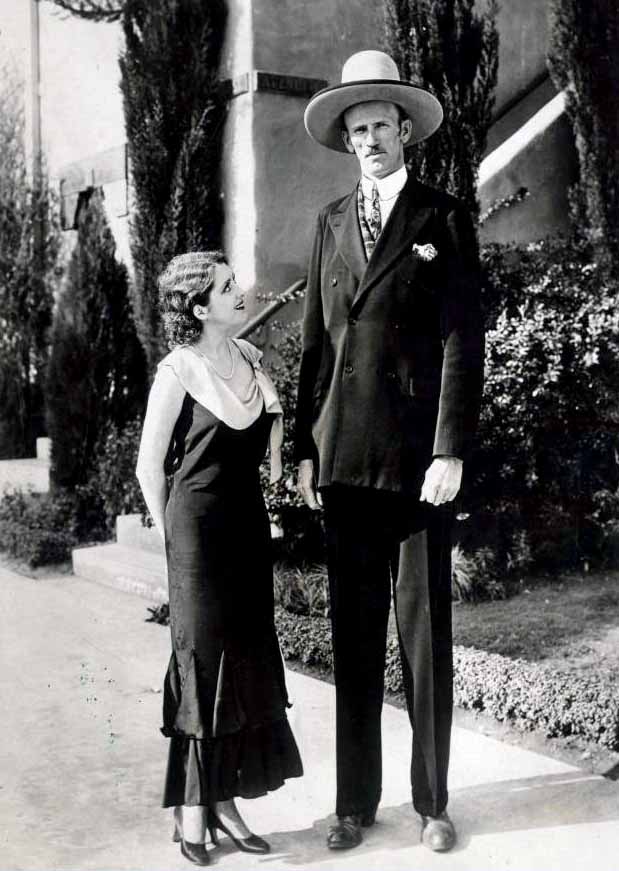 He even called on President Wilson in Washington, D. C.
Ralph E. Madsen married Mrs. Verne Marie Rice who was five feet five inches tall. He died in Norfolk, Nebraska on November  26, 1948.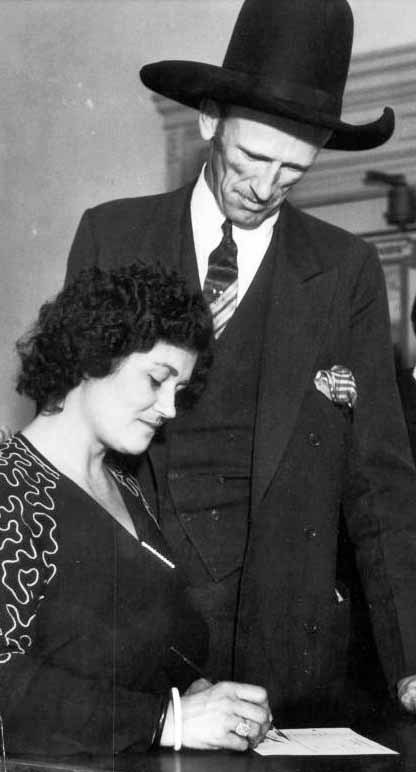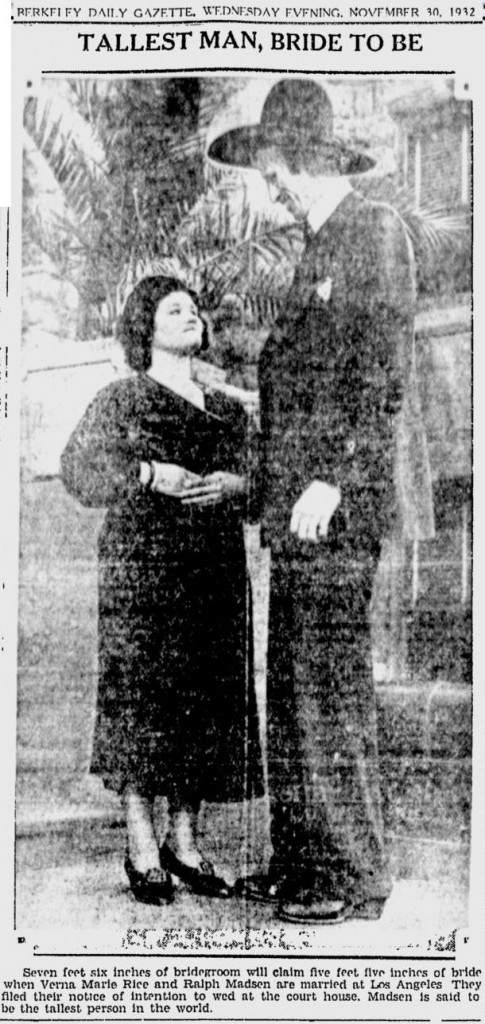 Faith and Courage: A Novel of Colonial America (Tapestry of Love) (Volume 2)