Downtown Atlanta, Georgia looked much different in the 1930's. These photographs were taken in 1939 by Marion Post Wolcott when she toured Georgia and took many photographs documenting life at the time.
The Henry Grady Hotel no longer exists. The Henry Grady Hotel was a 13-story hotel located at the corner of Peachtree Street and Cain St. (now Andrew Young Intl. Blvd.) in Atlanta from 1924-1974. The architect was G. Lloyd Preacher.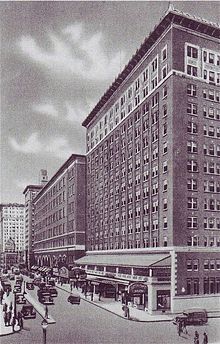 It was named after Henry Grady, Georgia's most celebrated orator. It was built on the site of the third Georgia Governor's Mansion, previously the mansion of John H. James. After the Grady was demolished, the Westin Peachtree Plaza was built on the site.
Bellhop at Henry Grady Hotel, Atlanta,
Henry Grady Hotel, Atlanta, Georgia

1939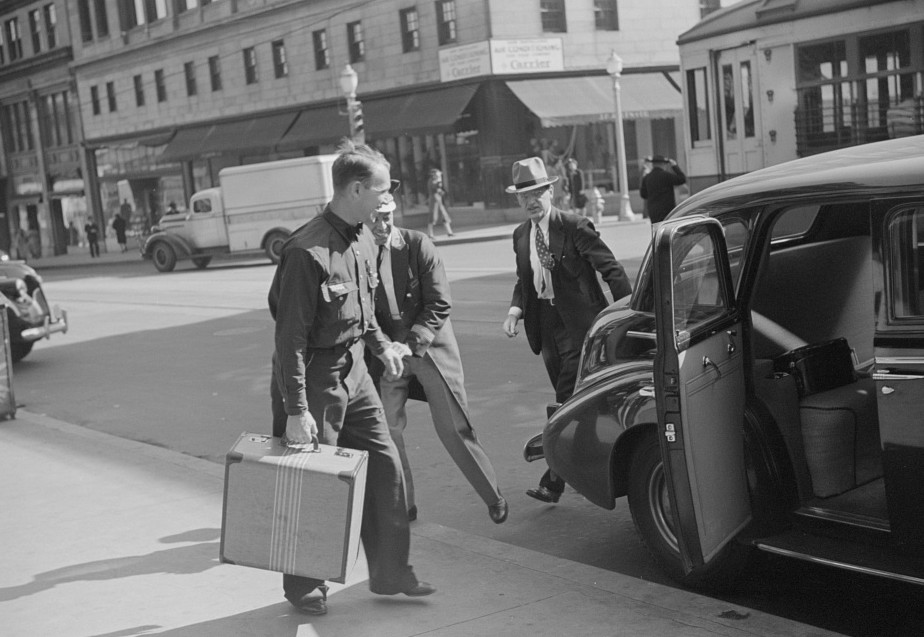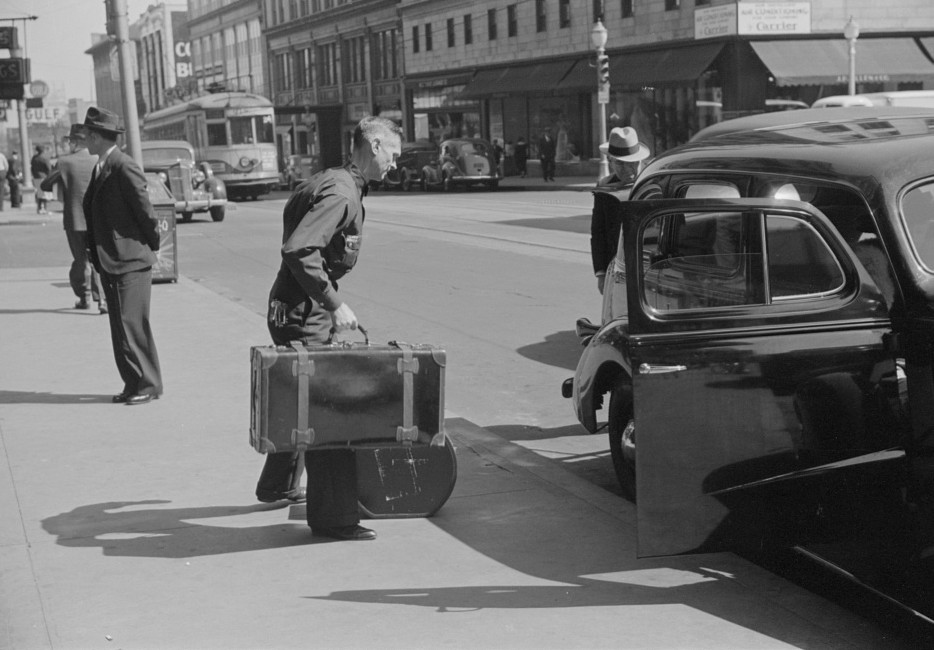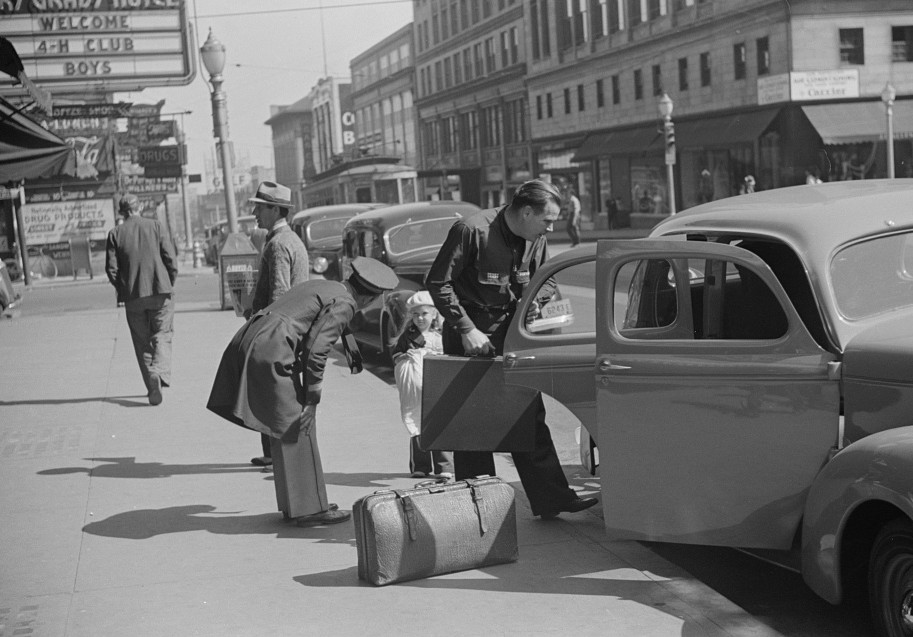 We certainly don't dress like this now…hats and gloves to work…
Salesgirls leaving work, Atlanta, Georgia May 1939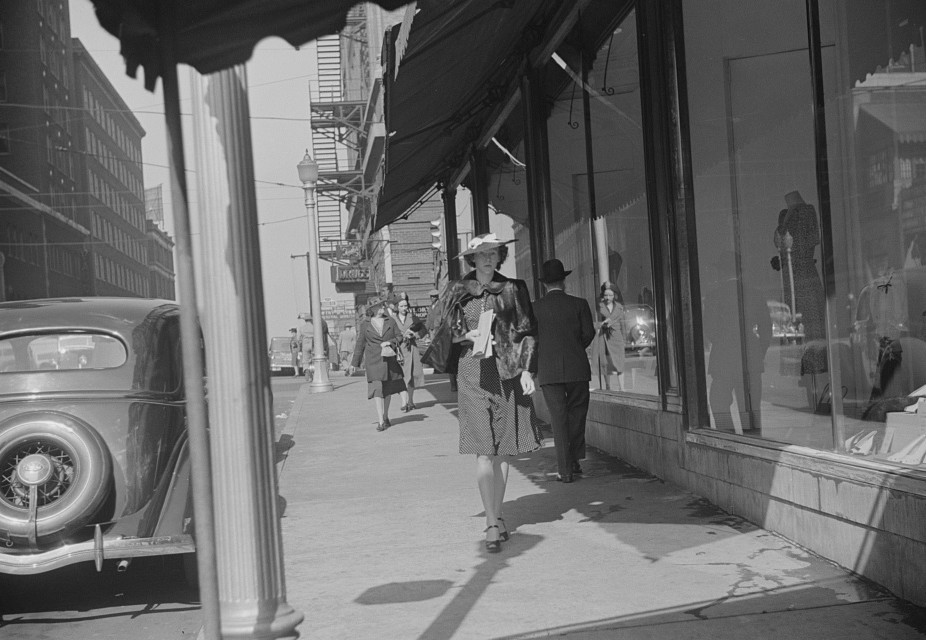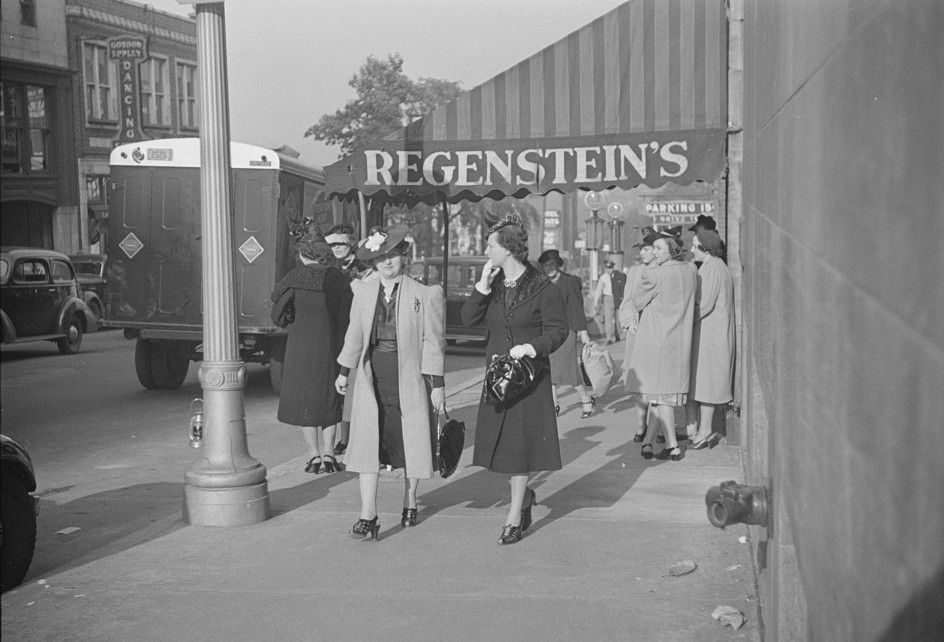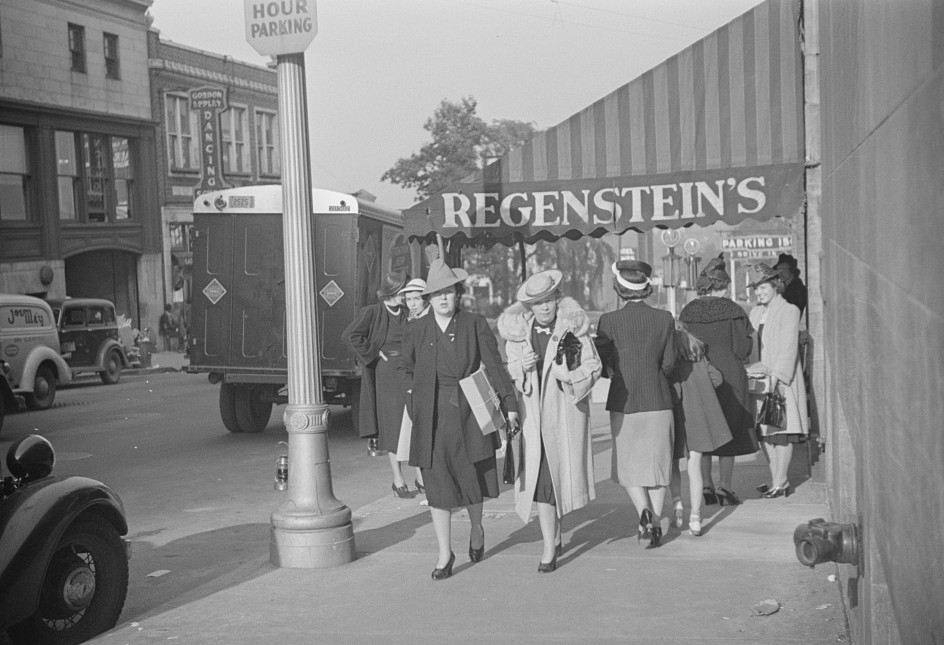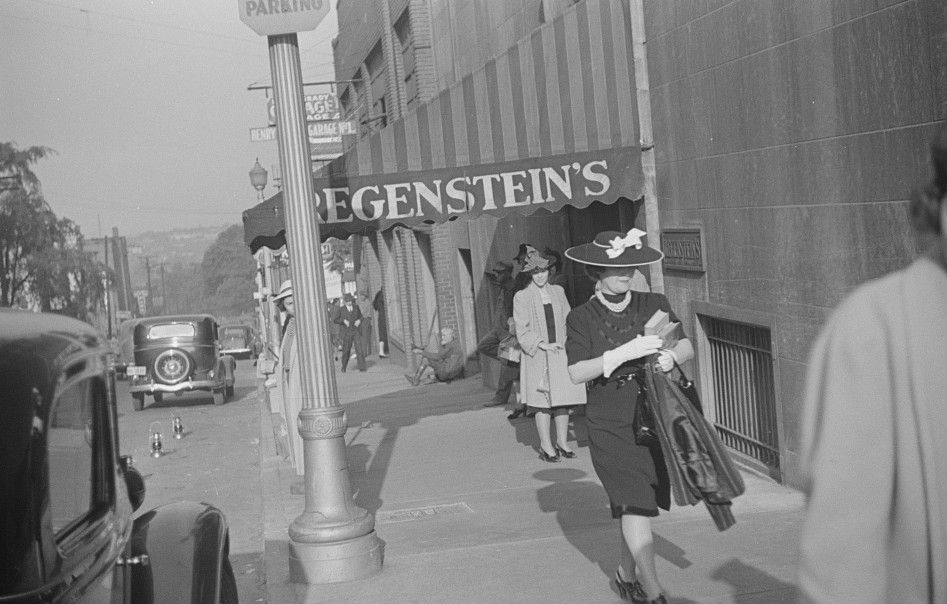 Domestic servants waiting for streetcar on way to work early in the morning. Mitchell Street, Atlanta, Georgia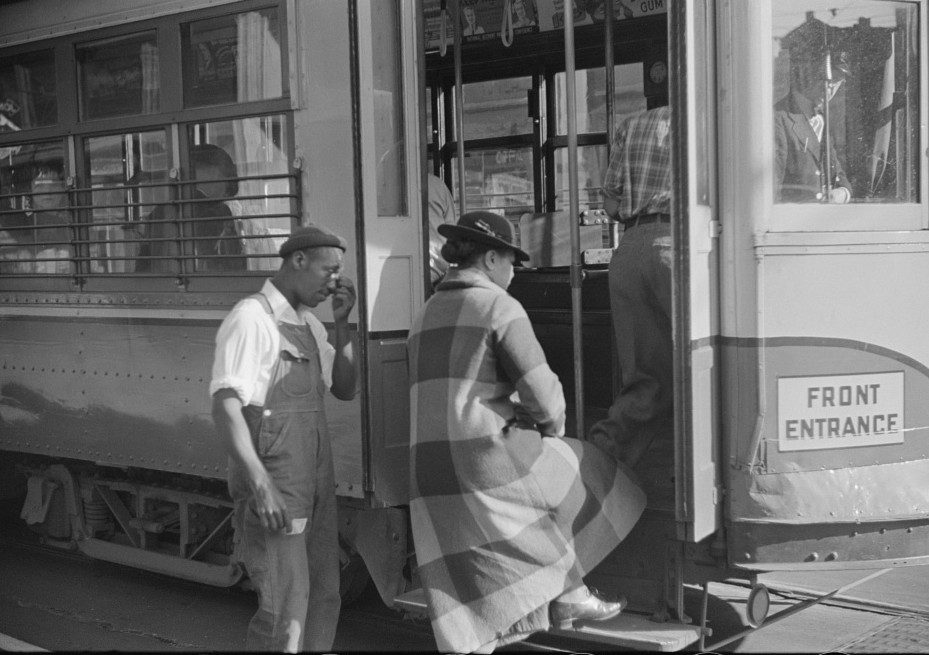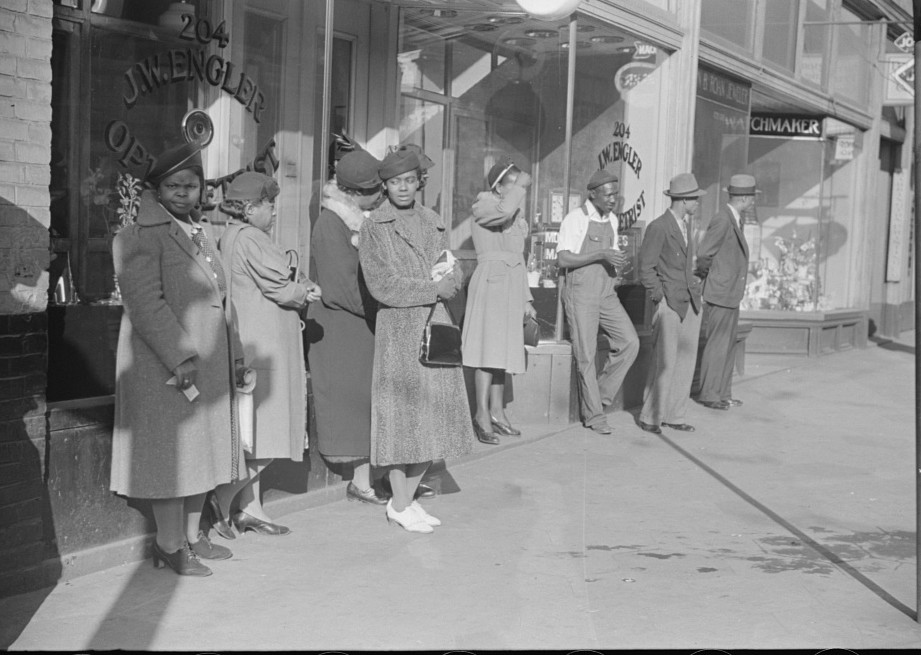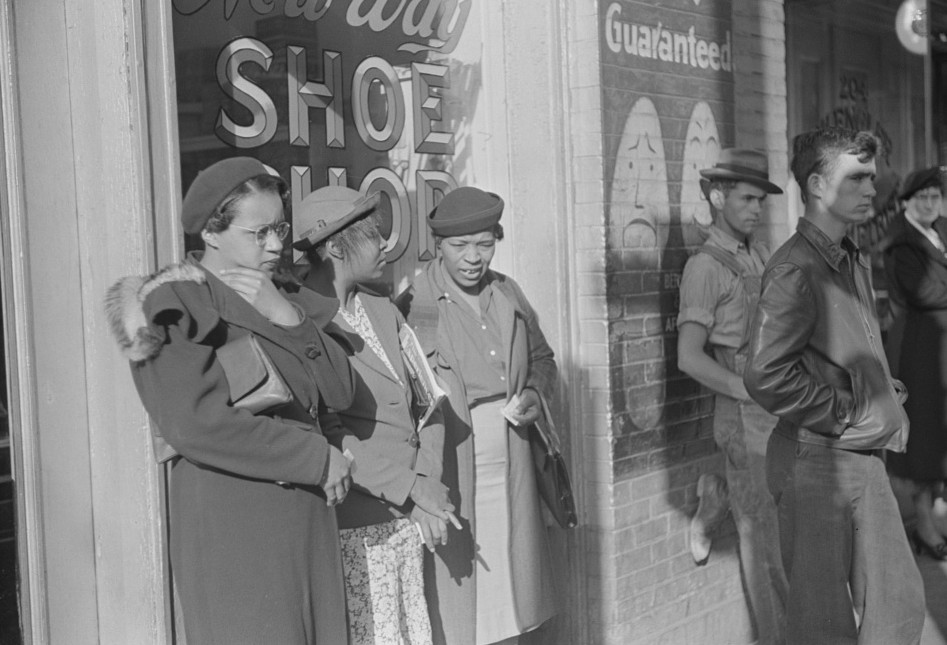 FreeHearts: 2nd edition A Novel of Colonial America
Col. John Washington (ancestor of President George Washington), Randall Revell, Tom Cottingham, Edmund Beauchamp ward off Indian attacks and conquer the wilds of Maryland's Eastern shore in 17th century colonial America in this historical novel, inspired by true events.