Blue Bloods

are considered the true line of aristocrats.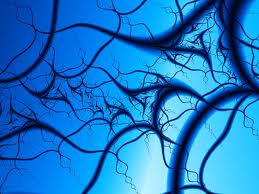 For centuries the Arabs occupied Spain but they were gradually forced out during the Middle Ages. The upper class in Spain had paler skin than most of the population as their ancestors had not inter-married with the Arabs. As they had pale skin the 'blue' blood running through their veins was more visible.
Translated from the old Spanish phrase "sangre azul", blue blood derives from the Medieval belief in Europe (among other places) that the blood of the royalty and nobility was blue; since the royal family and aristocrats were wealthy and powerful enough to pay commoners to labor in the fields for them, their skin was translucent and pale enough for their blue veins to stand out.
, f course all blood is red but it sometimes looks blue when running through veins. So blue-blooded came to mean upper class.   Today the term is still applied to aristocrats.
Faith and Courage: 2nd edition -A Novel of Colonial America 

In this action packed novel, George Willson witnesses the execution of King Charles II and is forced to leave the woman he loves to witch hunters in 17th century England as he flees to his sister, Mary, and her husband Ambrose Dixons home in Colonial American. Ridden with guilt over difficult decisions he made to survive, George Willson and the Dixon's embrace the Quaker faith which creates more problems for their survival in the New World.