Kisses  XXX SYMBOL at the end of a letter – In medieval times, when most people were illiterate, "contracts were not considered legal until each signer included St. Andrew's cross after their name." (Or instead of a signature, if the signer couldn't write.)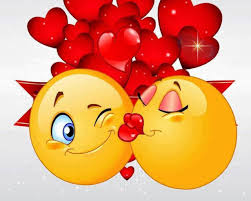 To prove their sincerity, signers were then required to kiss the X. "Throughout the centuries this custom faded out, but the letter X [became associated] with a kiss." This is also probably where the phrase "sealed with a kiss" comes from.
Faith and Courage: 2nd edition -A Novel of Colonial America 

Inspired by real people and actual events, the family saga of colonial America continues with Ambrose Dixon's family. Faith and Courage

presents

the religious persecution of Quakers in Pre-Revolutionary War days of America intertwined with a love story.