This historic film below provides a wonderful sense of what life was like for settlers in 1869 Kentucky and the old photographs depict how much life changed by 1916.  The people had a strong character to conquer such hardships.
Samuel Haycraft Jr., in his 1869 History of Elizabethtown, wrote: "For who can tell what Elizabethtown will be with her delightful location, her enterprising and energetic population, her railroad facilities, her fine water, and her surroundings of intelligent and gentlemanly farmers, the best fruit country in the world, and her future manufactories that must spring up, and when it becomes a large city it will be well to look back upon her starting point."
Two photographs of E. J. Hayward home by photographer Lewis Wickes Hine in 1916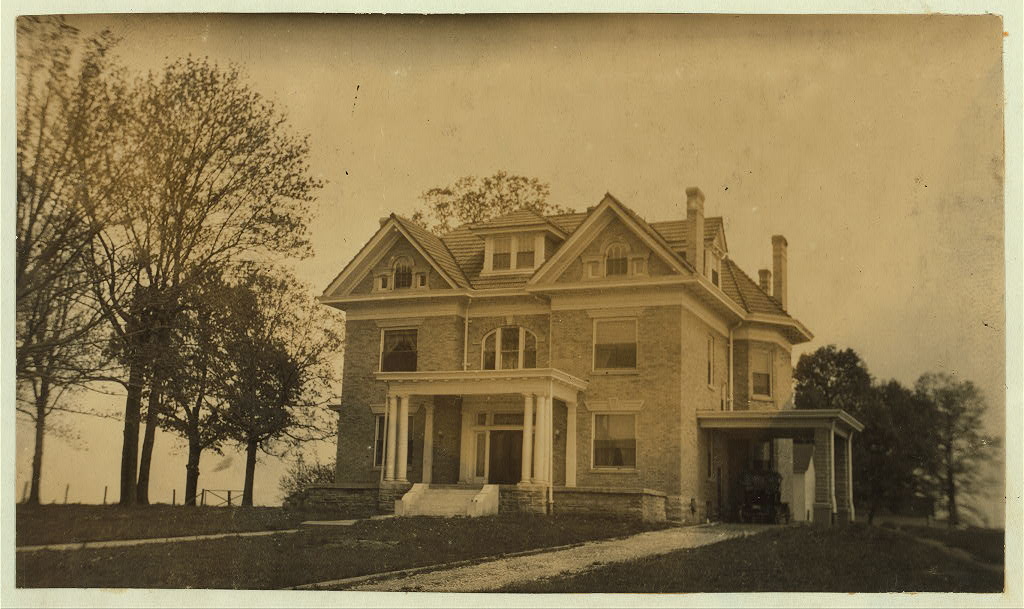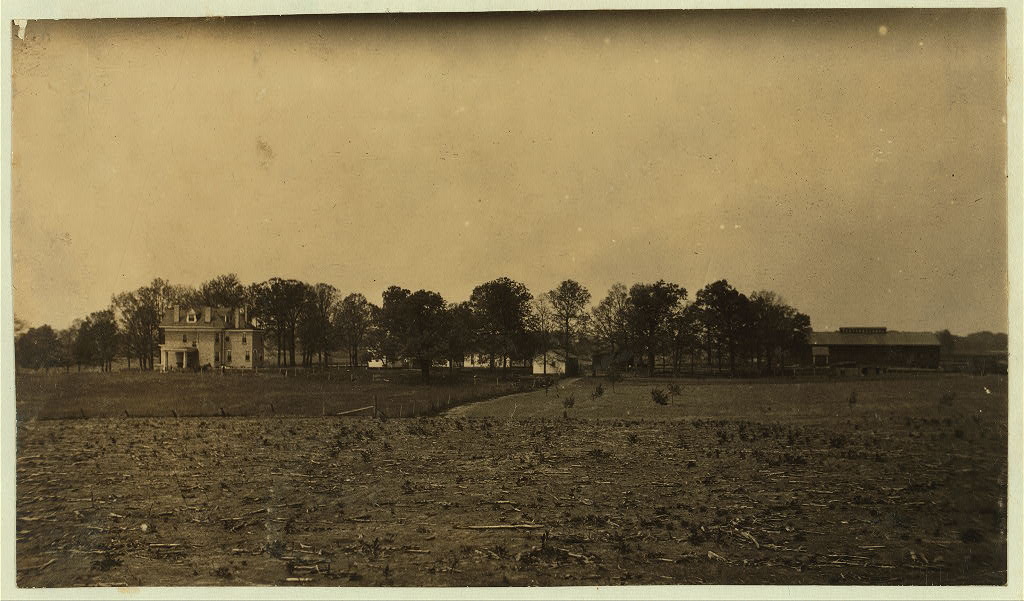 Established in 1793, the county was named for Colonel John Hardin, an Indian fighter who worked with tribes in the local area. In a few years, professional men and tradesmen came to live in the area. The film below depicts what life must have been like for these early frontiersmen
https://www.youtube.com/watch?v=hHra5syWoZI
Thomas Lincoln helped Samuel Haycraft build a millrace at Haycraft's mill on Valley Creek. After Lincoln married Nancy Hanks in 1806, they lived in a log cabin built in Elizabethtown. Their daughter, Sarah, was born there in 1807. Soon after, they moved to the Sinking Spring Farm, where Abraham Lincoln was born in 1809.
Thomas Lincoln took his family to Indiana in 1816. After his wife died in 1818, he returned to Elizabethtown and married Sarah Bush Johnston, widowed since 1816. She and her three children accompanied Thomas back to Indiana, where Sarah was stepmother to Thomas' two children.
Lewis Wickes Hine (September 26, 1874 – November 3, 1940) was an American sociologist and photographer. He used his camera as a tool for social reform by taking photographs of children working instead of attending school around the country. His photographs help change the child labor laws in the United States.
Hine visited Kentucky in 1916 and took many photographs of early schools and children working instead of attending school. Below are some of his remarkable photographs depicting the lives of children in Elizabethtown, Kentucky.
Orval Riggins. 1916 L.W. Hine. Location: Elizabethtown [vicinity], Kentucky.
Lummie Durrett, Elizabethtown, Kentucky, 1916 – photographer Lewis Wickes Hine
Lummie Durrett, Elizabethtown, Kentucky, 1916 – photographer Lewis Wickes Hine
Dottie Durrett. Dairy farm 1916 by photographer Lewis Wickes Hine

William, Anna Belle and Garland Carter of Elizabethtown, Kentucky 1916 by photographer Lewis Wickes Hine
Charles Hoffman said he was 13 years old and in the sixth grade.
At the plow after school, Elizabethtown, Kentucky 1916 Lewis Wickes Hine
James and Frank Crawford taking milk to town for father, a dairyman vicinity of Elizabethtown, Kentucky by photographer Lewis Wickes Hine 1916
Willie Nall, 11 years old; Raymond Jones, 10 years old; Denver Jones, 5 years old; plowing on farm. They had just finished a job of hauling. Lewis Wickes Hine 1916

 Estice Webb Herrmann, who left the seventh grade of the Elizabethtown, Ky. Public School in October 1915 soon after commencing the grade to be married. Was only 15 years old. Now living on a small farm far from neighbors and with no one but her husband and mother-in-law in White Mills Vicinity, Kentucky – (next photograph she is standing with her husband)

Photographs below are scenes from the daily life of the Calvin Humphrey family, Elizabethtown, Kentucky in 1916 by photographer Lewis Wickes Hine 1916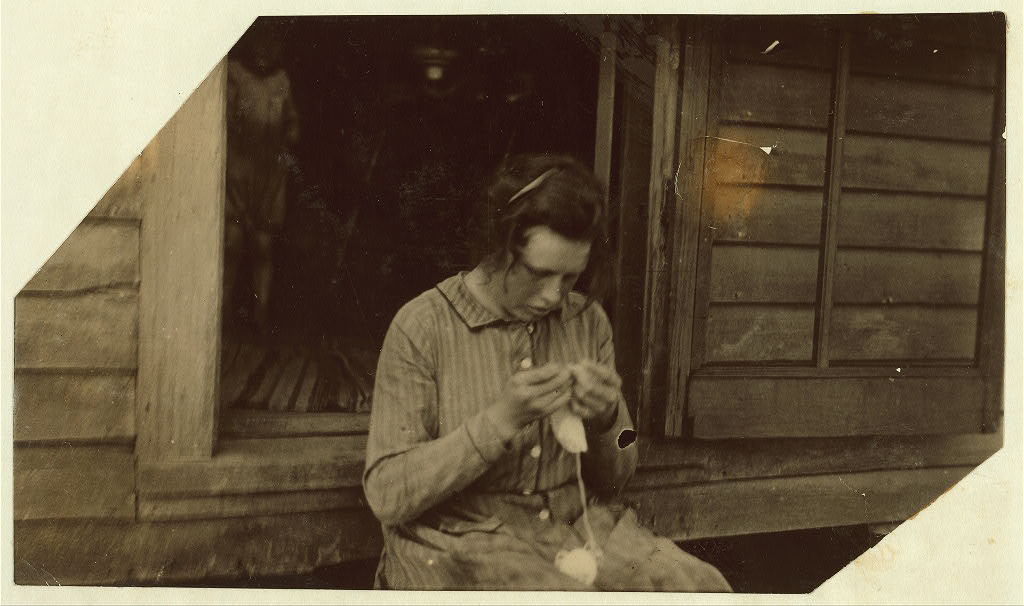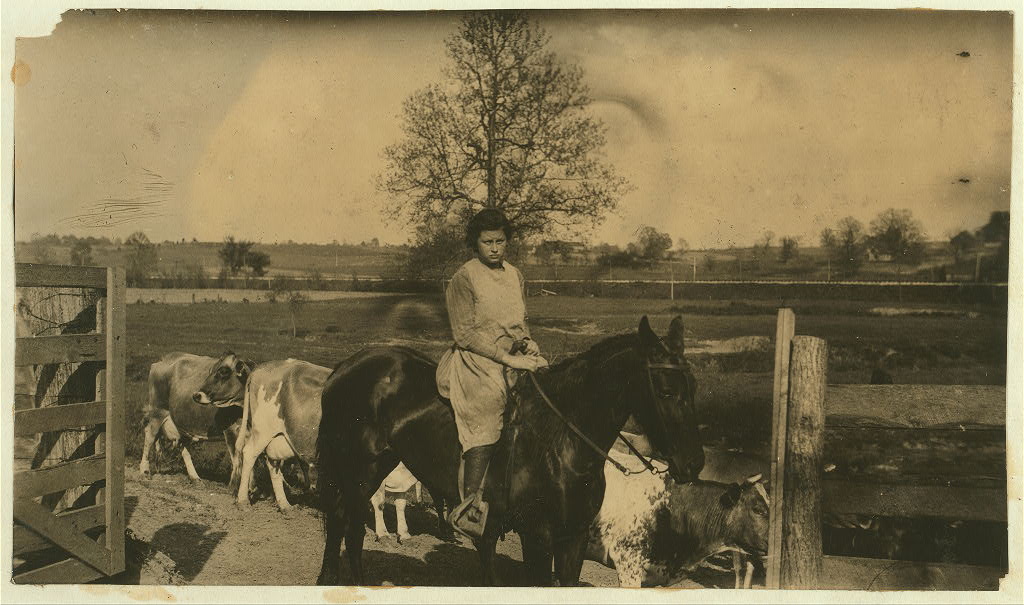 Estelle and Felix Humphrey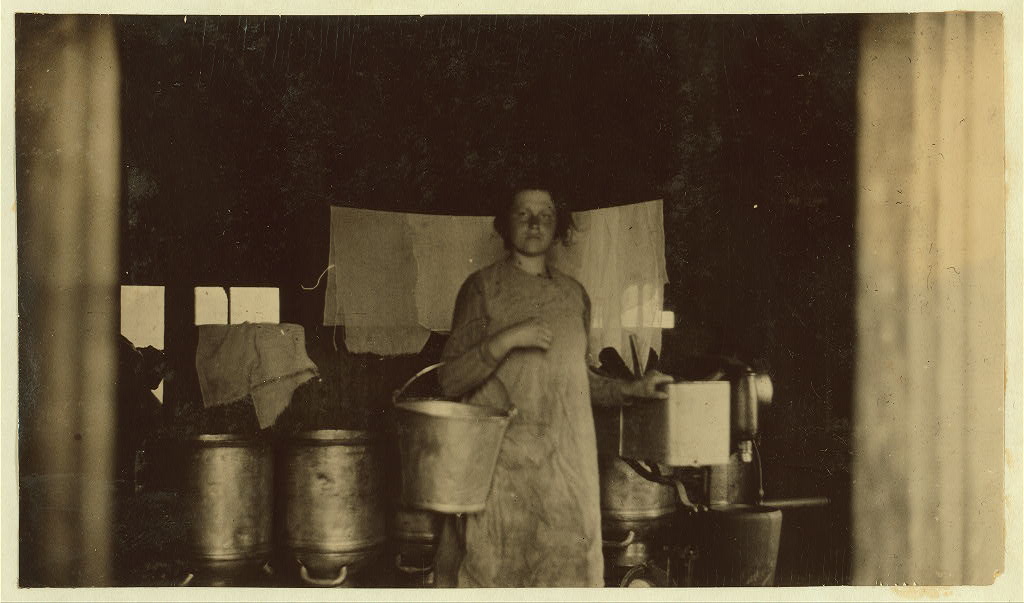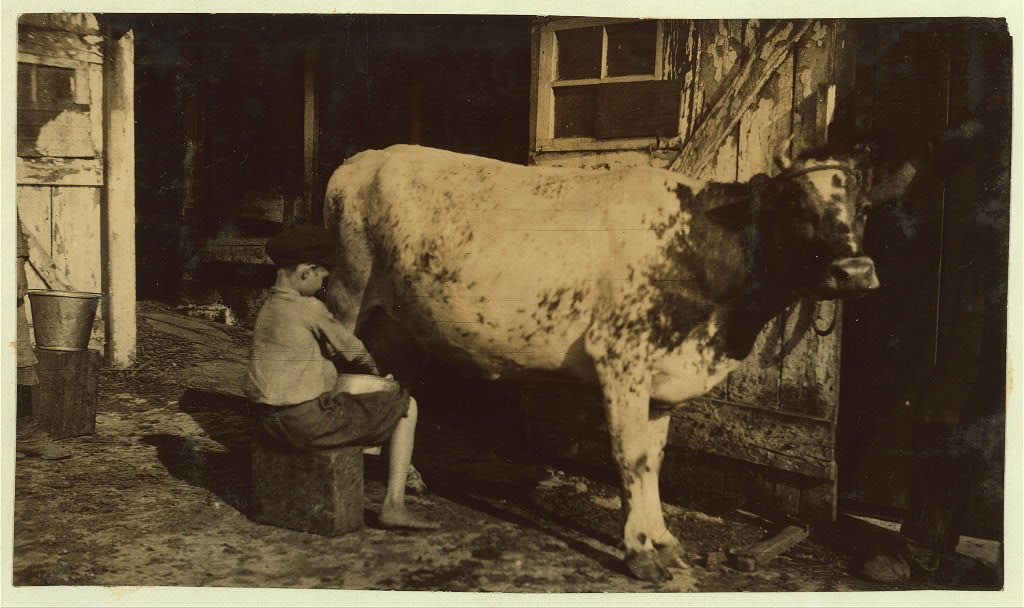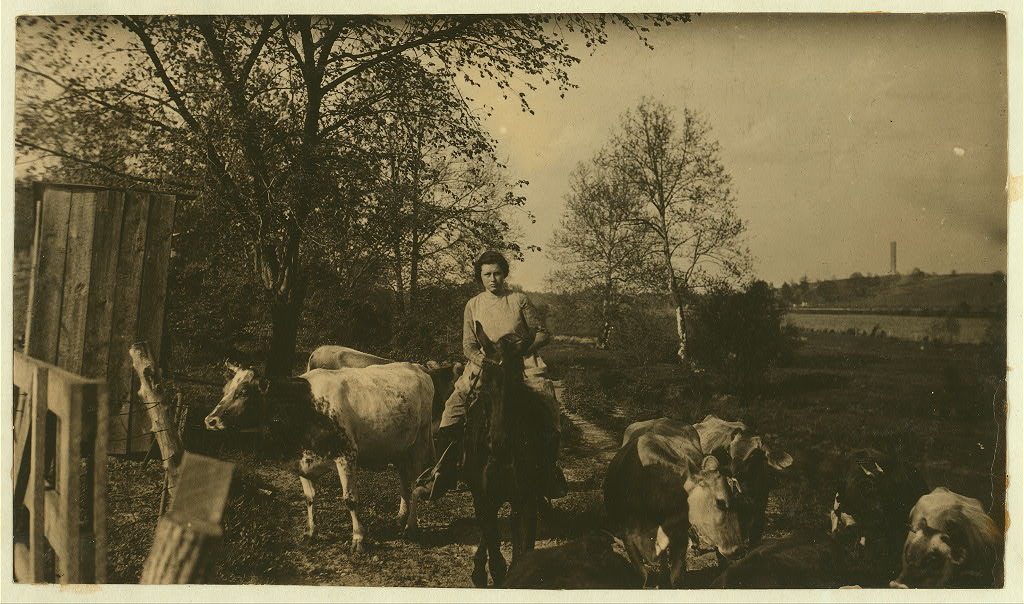 Amazon.com – Read eBooks using the FREE Kindle Reading App on Most Devices
You can now give a gift of Amazon Prime  = click this link to learn how – Shop Amazon – Give the Gift of Amazon Prime