I have fond memories of riding my bike as a child to my favorite spot,  a Longleaf pine thicket near my house.  There I would often spend hours reading, thinking or just daydreaming as I was at one with nature. The long pine needles made a soft cushion where I could rest comfortably. Today, we are in danger of loosing our precious Longleaf pine forests.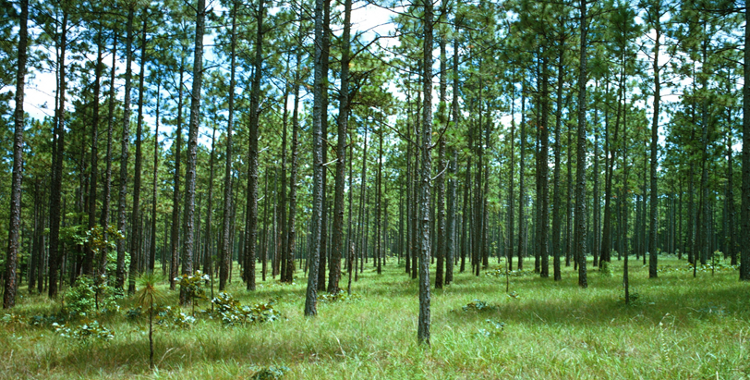 Before European settlement, forests in America were described by many as being so thick that a squirrel could walk from tree to tree for miles and never touch the ground. The trees were essential in establishing the colonies, both as building material and as an export product. The forests became a lucrative business as shiploads of lumber was sent back to England and Europe.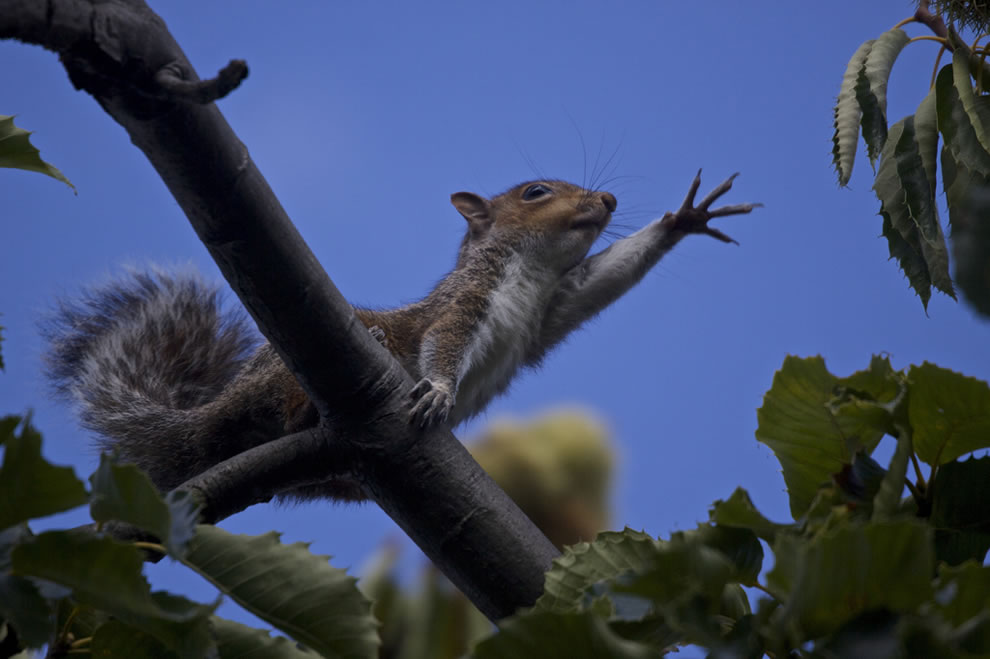 One tree, the Longleaf pine, was particularly valuable because of the many uses derived from it. The Longleaf Pine forest dominated as much as 90,000,000 acres stretching from Virginia south to Florida and west to eastern Texas before Europeans arrived.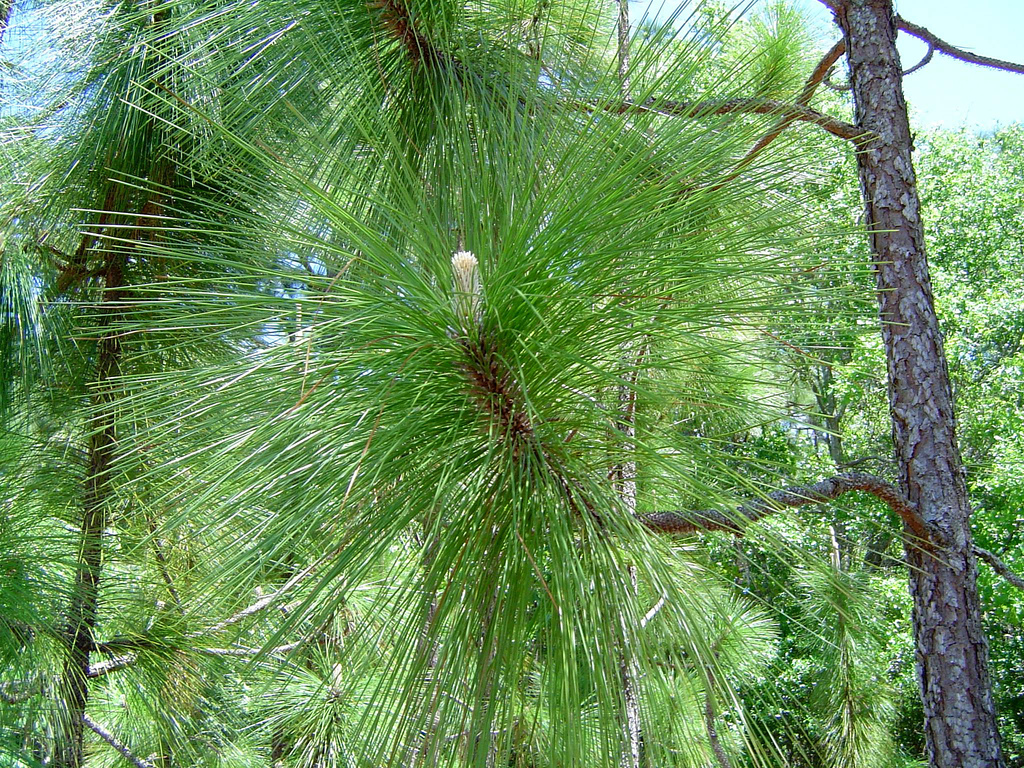 The extremely long needles are still popular for use in the ancient craft of coiled basket making.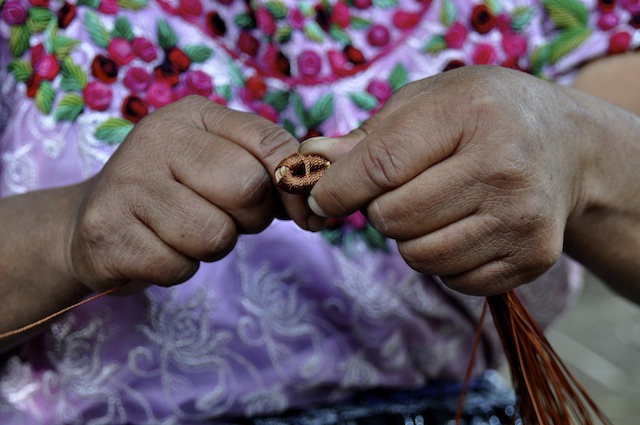 Longleaf Pine forests were the source of naval store resin, turpentine, and timber- needed by merchants and the navy for their ships. Due to this deforestation and over-harvesting, only about 3% of the original Longleaf Pine forest remains, and little new is planted.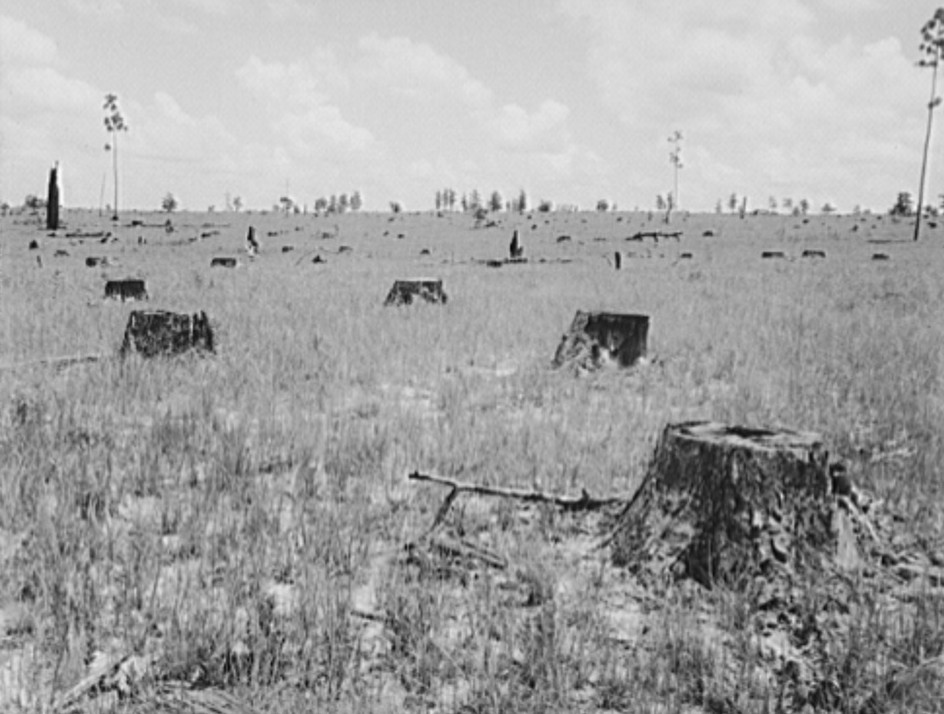 Its range was defined by the frequent widespread fires that occurred throughout the southeast. But by the late 19th century, these virgin timber stands were "among the most sought after timber trees in the country.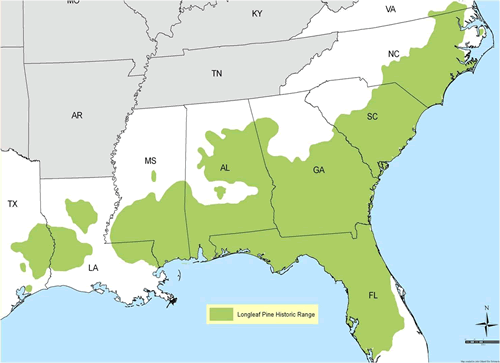 Boards cut years ago from virgin timber were very wide, up to 1 m (3.3 ft), and a thriving salvage business obtains these boards from demolition projects to be reused as flooring in upscale homes.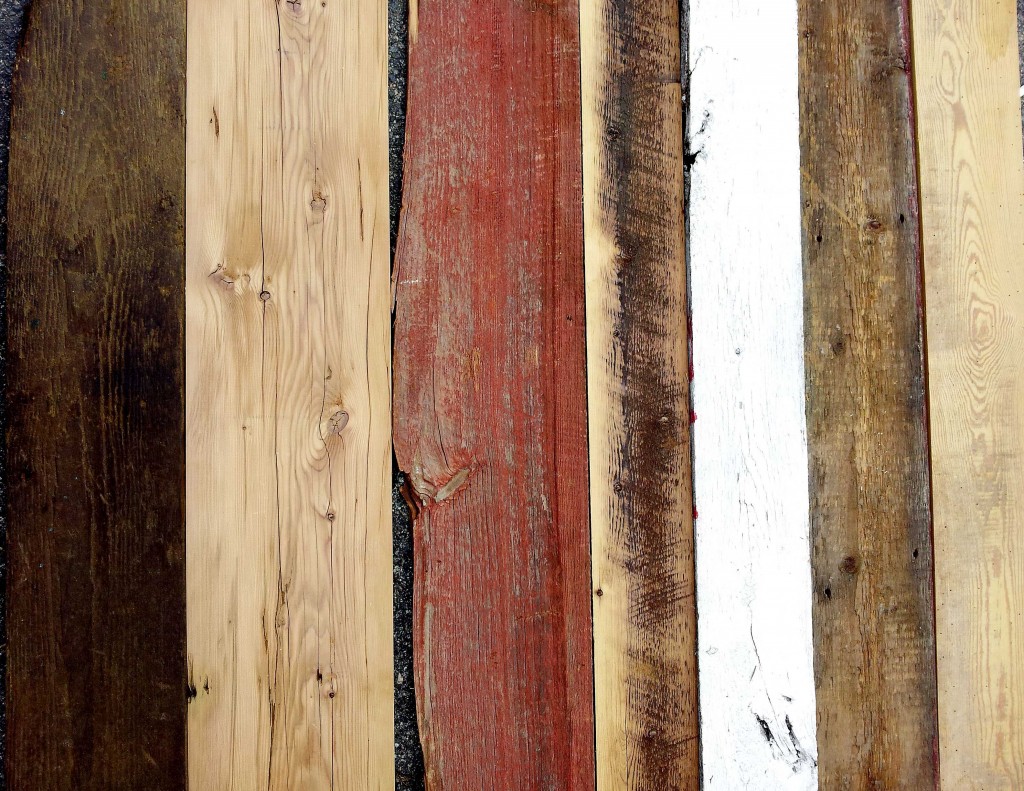 The stumps and taproots of old trees become saturated with resin and will not rot. Farmers sometimes find old buried stumps in fields, even in some that were cleared a century ago, and these usually are dug up and sold as Fatwood, "fat lighter" or "lighter wood" which is in demand as kindling for fireplaces, wood stoves, and barbecue pits.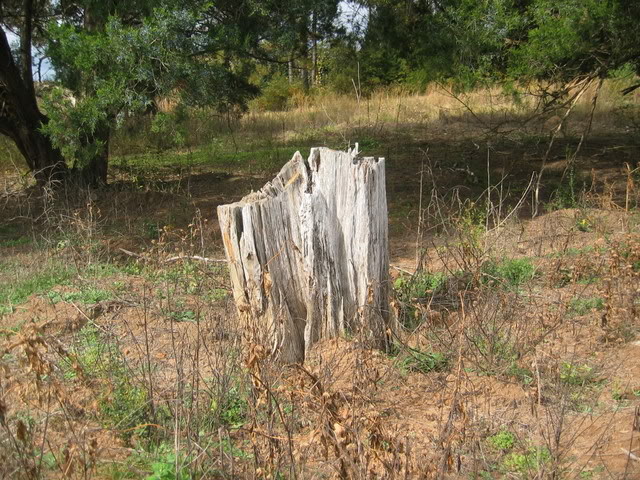 In old growth pine the heartwood of the bole is often saturated in the same way. When boards are cut from the fat lighter wood, they are very heavy and will not rot, but buildings constructed of them are quite flammable and make extremely hot fires.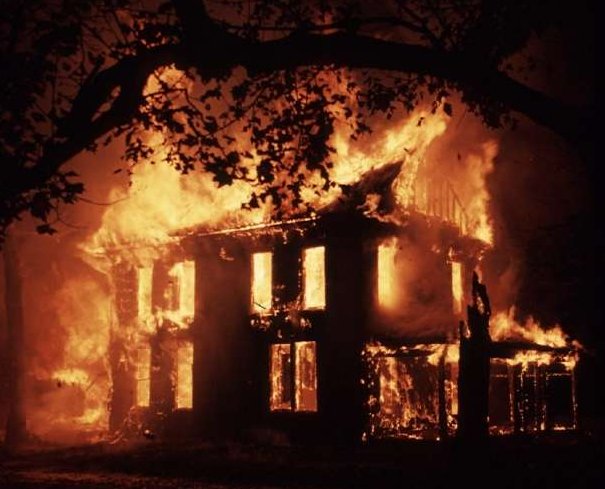 The Longleaf Pine is the official state tree of Alabama. North Carolina's state tree is the pine tree generally and the Longleaf Pine specifically is lauded in the official state toast.
As they stripped the woods of their trees, loggers left mounds of flammable debris that frequently fueled catastrophic fires, destroying both the remaining trees and seedlings. The exposed earth left behind by clear cutting operations was highly susceptible to erosion, and nutrients were washed from the already porous soils. This further destroyed the natural seeding process.

At the peak of the timber cutting in the 1890s and the first decade of the new century, the longleaf pine forests of the Sandhills were providing millions of board feet of timber each year. The timber cutters gradually moved across the South; by the 1920s, most of the "limitless" virgin longleaf pine forests were gone.
Efforts are being made to restore Longleaf Pine ecosystems within its natural range. A 2009 study by the National Wildlife Federation says that Longleaf Pine forests will be particularly well adapted to environmental changes caused by global warming In August 2009, the Alabama Forestry Commission received 1.757 million dollars in stimulus money to restore longleaf pines in state forests.
I think  that I shall never see
A poem lovely as a tree
A tree whose hungry mouth is prest
Against the earth's sweet flowing breast;
A tree that looks at God all day,
And lifts her leafy arms to pray;
A tree that may in summer wear
A nest of robins in her hair;
Upon whose bosom snow has lain;
Who intimately lives with rain.
Poems are made by fools like me,
But only God can make a tree.
by Joyce Kilmer
Amazon.com – Read eBooks using the FREE Kindle Reading App on Most Devices
Try a trial Membership by clicking the link below. Join Amazon Prime – Watch Over 40,000 Movies & TV Shows Anytime – Start Free Trial Now
You can now give a gift of Amazon Prime  = click this link to learn how – Shop Amazon – Give the Gift of Amazon Prime