The Hynson family first came from England with three servants and lived on Kent Island, Maryland. Hinchingham was granted in 1659 to Thomas Hynson for 2,200 acres, lying along the shore of the Chesapeake Bay and extending north from Swan Creek. The name Hinchingham is probably derived from "Hynsonham", meaning Hynson's home or village.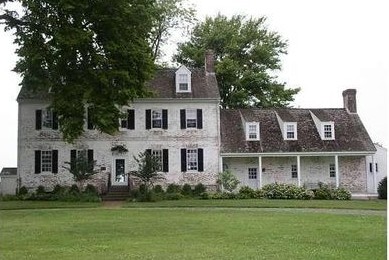 Thomas Hynson was then in the 39th year of his age and so well liked by the Governor of the Province that in 1655 he had been made High Sheriff of the County of Kent.
However, in 1660, he supported Governor Josias Fendall's effort to abolish the Upper House in favor of the Lower house of the Maryland Assembly. The Calverts put down the rebellion, and Thomas was exiled to Eastern Neck Island.
He lived on Eastern Neck Island and with his friend, Joseph Wickes where they received grants for all the land on that island.
In all Thomas Hynson owned 3,600 acres of land in Kent County. It was at his house that court was held for Kent County, February 1, 1655, the following Justices being present: Philip Connor, Capt. Joseph Wickes, Thomas Ringgold, Capt. John Russell, William Elliott and Henry Carvil. Thomas Hynson's son, Thomas Hynson, Jr., was made Sheriff of Talbot County, April 20, 1666.
With the granting of the Manor of "Hinchingham" to Thomas Hynson he became interested in that section of the county and it is supposed made it his home for at least a few of his latter years.
Photo below is from Hinchingham from Maryland's Colonial Eastern Shore: Historical Sketches of Counties and of Some Notable Structures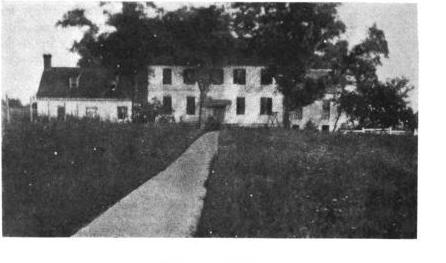 Along the banks of Swan Creek quite a number of places were granted and from Eastern Neck Island a road was made in 1675 to Swan Creek Road by Isaac Winchester, who had been appointed overseer of highways for the Lower Hundred. The road was ten feet wide and made "cleared and good from Joseph Wickes' house to Swan Creek roade." This was probably the first road built in the county of this width that covered so many miles. It led north from Eastern Neck Island through the present town of Rock Hall and thence across the head of Swan Creek.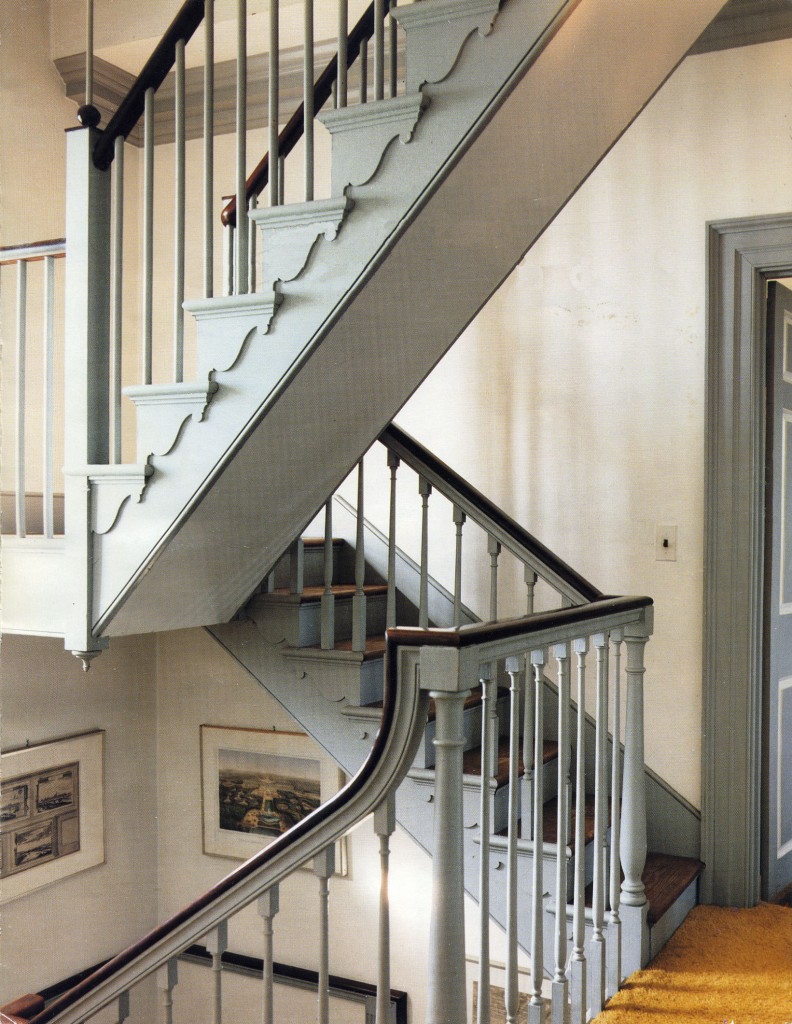 From "Hinchingham" was sold off several tracts prior to 1722 and one of these, 700 acres, was bought by William Frisby. a member of the vestry of St. Paul's Parish. William Frisby was a man of great prominence in the Colony and to him the Maryland Assembly entrusted the mission of presenting to the Lord Bishop of London and the Commissioners of Trade and Plantations at London, England, for their approval, the copy of the Act of Assembly establishing the Church of England by law in the Province of Maryland.
Below is a silent Youtube film of the estates uploaded by michellel29
To Nathaniel Hynson, High Sheriff of the County of Kent, in 1718, 320 acres were sold by Thomas Tolley. who had bought it from Thomas Hynson. This property, later owned by Mrs. Harriet Westcott Hill, is part of "Hinchingham" and came to her from her father, the late George B. Westcott, of Chestertown.
In the neighborhood of "Hinchingham" are several tracts of land the names of which are still familiar. "Great Oak Manor," 2,000 acres, surveyed 15th of August, 1658, for Josiah Fendall; "Arcadia," 1.500 acres, surveyed 18th of May, 1680, for Michael Miller; "Buck Neck," 550 acres, surveyed 1st of August, 1666. for Joseph Hopkins.
"Broadnox," a large tract of land on Langford Bay, was the property of Thomas Broadnox, a man of considerable importance in the earliest days of Kent.
From him, the property was acquired by Robert Dunn, a friend, and adviser of the Proprietary. This old place, with its manor house built about 1708, remained in the Dunn family until long after the Revolutionary War. Robert Dunn was a vestryman of St. Paul's Church.
SOURCES
Maryland's Colonial Eastern Shore: Historical Sketches of Counties and of Some Notable Structures Swepson Earle, Percy G. SkirvenWeathervane Books, 1916
Wikipedia
VINEGAR OF THE FOUR THIEVES: Recipes & curious tips from the past Have you heard excessive brain labor causes baldness or the cure for wrinkles is a tepid bath in bran?

Do you want to know Thomas Jefferson's recipe for Vinegar of the Four Thieves or how to make Ox Tail Soup?

Have you ever had 'blueberry pickles', 'batallia pie' or 'snow birds'? You will learn all this and more in "Vinegar of the Four Thieves."