The picturesque town of Ola, Idaho was an isolated community due to impassable roads much of the winter and this created significant problems for them during the Great Depression.
Ola is an unincorporated community in Gem County, Idaho, United States. It is located approximately 30 miles north of Emmett.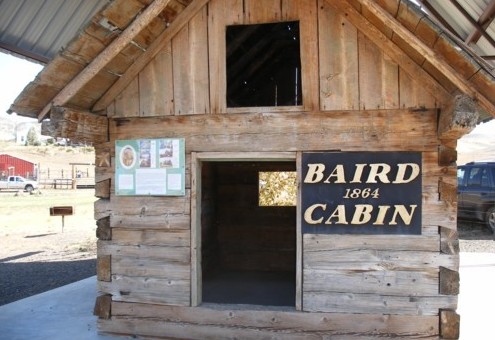 Carroll Baird homesteaded along Squaw Creek, less than half a mile west of the present-day site of Ola around 1875.   A post office was established in Ola July 22, 1882 by Baird. It serves the Upper Squaw Creek Valley.
Squaw Valley farm, 640 acres, with sixty in tillable land, raises mainly livestock, Established about ca. 1890's Note shackes on small building in foreground photograph by Dorothea Lange Oct. 1939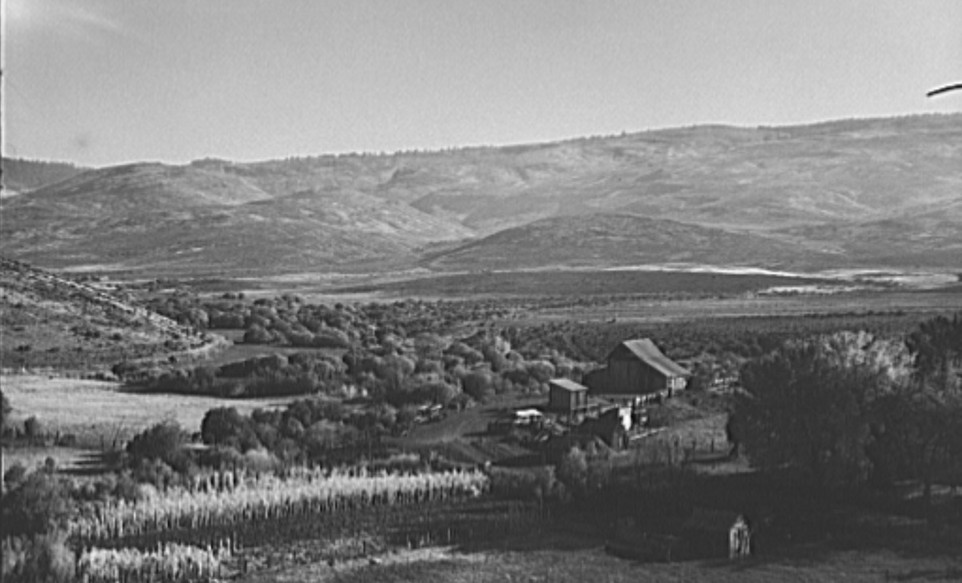 Nellie Ireton Mills, who wrote  All Along the River/Territorial and Pioneer Days on the Payette. (Privately printed for Payette Radio Limited, 1963) states that the Bairds built their cabin where the old Indian trail crosses the creek.
Entering Ola, Gem County, Idaho. Voting farmers in Squaw Creek Valley number 185, town population about 30 in Oct. 1939 photographer Dorothea Lange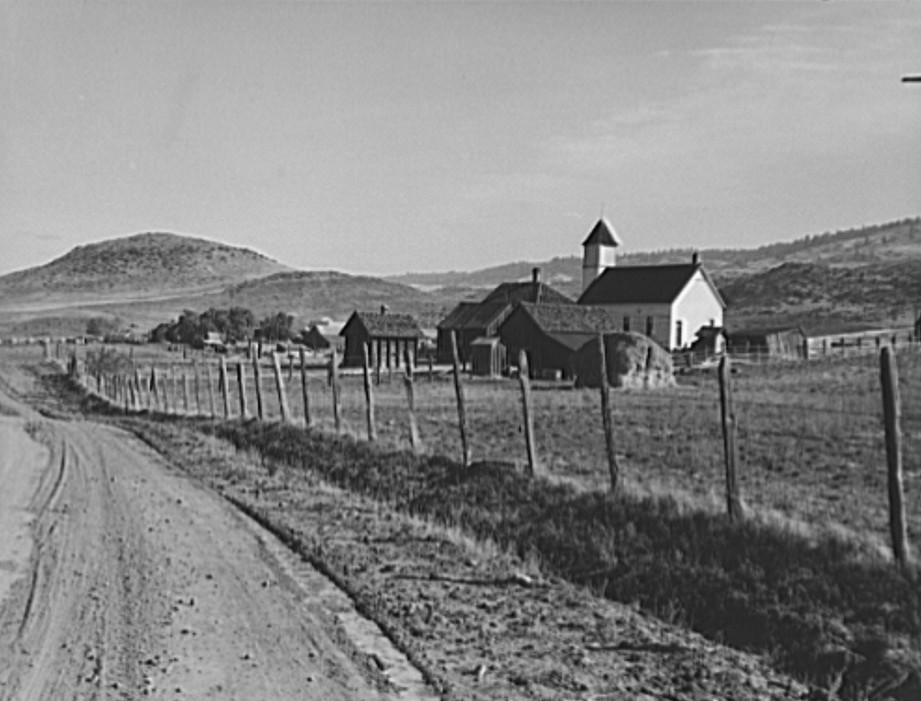 The trail was also used by miners and others taking the short cut to, or from, Oregon and the Boise Basin.
Prior to the 1875 post office, the mail was delivered by pack horse and snowshoes along the Brownlee Trail from Horseshoe Bend (Boise County) to Warren (Idaho County).
Farmyard in Squaw Creek Valley, Gem County, Idaho. Old wagon and buggy against the barn was used for mail until 1921 photographed by Dorothea Lange October 1939
Six weeks after the post office was established, Bairds' bachelor neighbor to the north, Fred Hoffman, was appointed postmaster, a position he held until the post office closed the end of January 1877, when mail was sent to Cascade (Valley County).
Mills writes that first wedding in the community was between Fred Hoffman (aka Huffman) and school teacher Ella Drake on March 6, 1879.
When the post office was re-established in July 1882, Baird chose the name of Ola, "for an old Swede that happened along."For a time, up until the late 1980s, the post office was housed inside the Ola General Store."

County Commissioner at home with his family in Ola, Idaho, 1942 – photograph by Russell Lee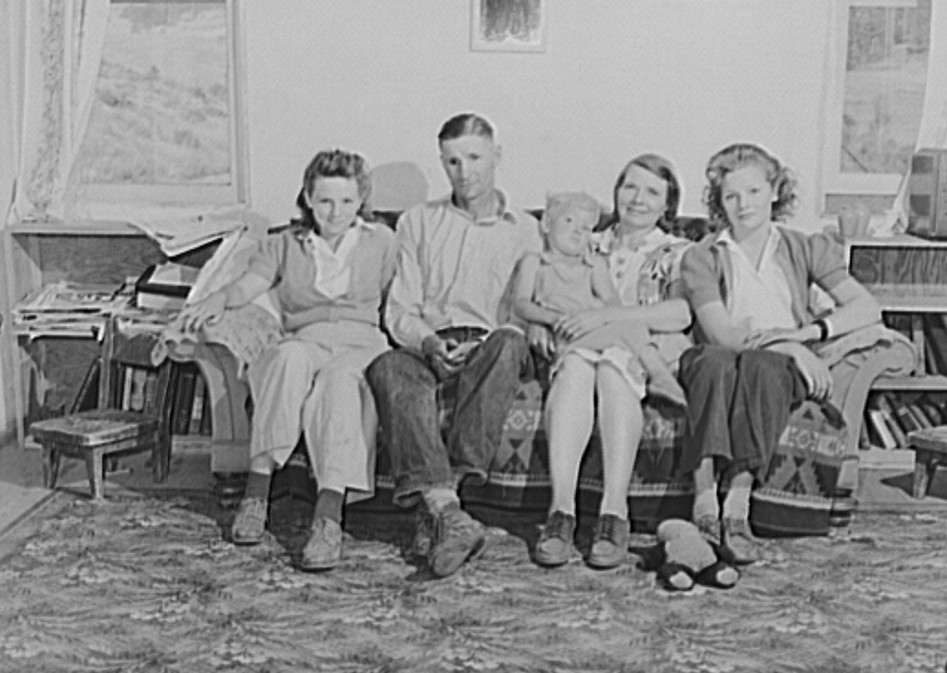 When the store closed its doors (about 1987–1989), a small one-room building was built on the property across the street of Ola School Road, on the "Matthew House" homesite, named for Ola blacksmith Archie Matthews. At that time the "Post Mistress"Elaine Waldner resided there, making it easy for her to work.
Roy Carlock, member of Ola self-help sawmill co-op, in front of his new house. He is one of the best hunters in the community and keeps his larder supplied with game during the hunting season. His people have lived in the valley since it was first settled. Gem County, Idaho
In this action-packed novel depicting true events, the family saga continues with Ambrose Dixon's family. George Willson witnesses the execution of King Charles II and is forced to leave the woman he loves to witch hunters in 17th century England as he flees to his sister, Mary, and her husband Ambrose Dixon's home in Colonial American. Ridden with guilt over difficult decisions he made to survive, George Willson and the Dixon's embrace the Quaker faith which further creates problems for their existence in the New World.

Read entire 3 book Tapestry of Love Series in one book.