Recipe Wednesday – Great recipes from the past
From a Pennsylvania 1920 newspaper: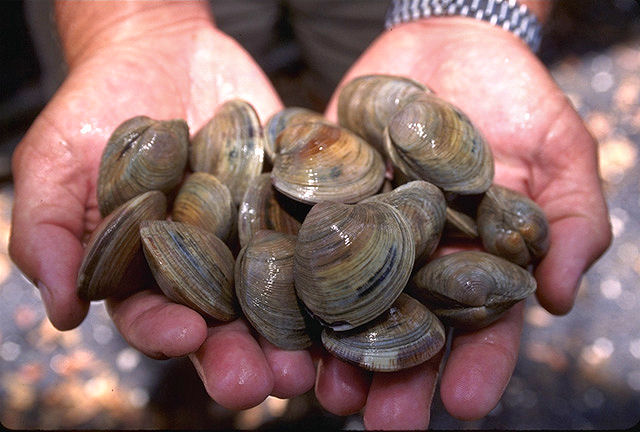 Little Neck clams (Wikipedia)
Clam Fritters
1 pint of clams
2 eggs
¼ cupful cornstarch
½ cupful of flour
½ teaspoonful of salt
1/8 teaspoonful of pepper
Drain the clams after cleansing them; chop, add the eggs, well beaten, and stir in the cornstarch and seasoning. Mix well and drop by spoonfuls in hot fat. Fritters, like croquettes, should be placed on light brown paper to drain.
Vinegar of the Four Thieves  -m

any people swear by this potent natural remedy for many illnesses – 

Would you like to know Thomas Jefferson's recipe for Vinegar of the Four Thieves or how to make Ox Tail Soup? Discover this recipe as well as many household tips from the past in  

Vinegar of the Four Thieves: Recipes & Curious Tips from the Past