President Harding suddenly died in office in 1923 while talking to his wife in a hotel room.  He had been ill for weeks and rumors surrounded his death. Some people even accused his wife of poisoning him. Watch the films below and draw your own conclusions.
President Warren G. Harding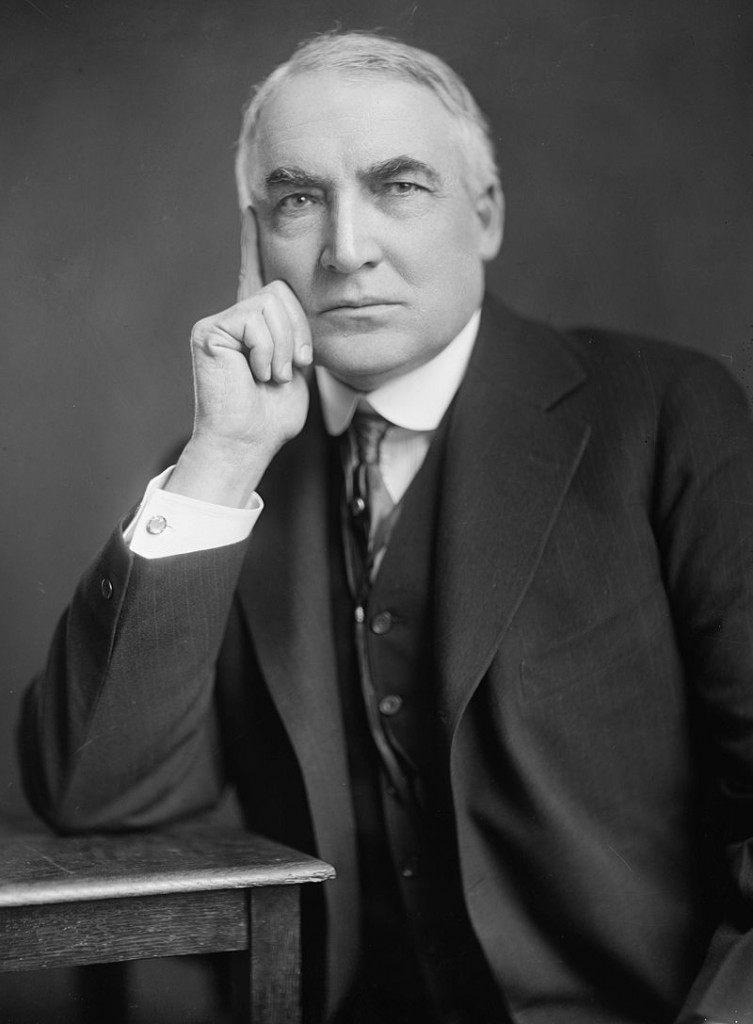 Vintage film from 1920s shows President Harding
The remarkable film below of  President-elect Harding, his wife and  Vice-President-elect Calvin Coolidge is so clear, especially considering its age. Some of the people appearing in the film are: Warren G. Harding, Florence Kling Harding, Calvin Coolidge, Will H. Hays, George T. Harding, Henry Cabot Lodge, Edwin P. Morrow. Warren Gamaliel Harding (November 2, 1865 – August 2, 1923) was the 29th President of the United States (1921–1923), a Republican from Ohio who served in the Ohio Senate and then in the United States Senate, where he played a minor role.
Harding was a compromise candidate
With the Republican Party (GOP) convention near deadlock, Harding was chosen as an inoffensive compromise candidate in the 1920 election. He brought on board leading advertising experts, especially Albert Lasker, to publicize his presidential appearance and conservative promises. He promised America a "return to normalcy", with an end to violence and radicalism, a strong economy, and independence from European intrigues.
Harding signed the first federal child welfare program, and dealt with striking mining and railroad workers in part by supporting an 8-hour work day. He created the Bureau of the Budget to prepare the first United States federal budget.
Film shows ceremonies only months before his death
The film above has various scenes of the official notification ceremonies held on July 22, 1920 for Warren G. Harding, selected as the Presidential candidate by 17th Republican National Convention and Calvin Coolidge, selected as the Vice Presidential nominee.
Opening views of Harding are followed by scenes of him and his wife, Florence Kling Harding, in Marion, Ohio;
Harding, Coolidge, and Will H. Hays, Republican National Committee chairman, getting out of auto with other members of Republican Party;
Several scenes from varying distances of Harding and wife greeting large crowds, Harding delivering a speech from his porch
Collapsed from illness one month later
In August 1923, President Harding suddenly collapsed from a respiratory illness, believed to be pneumonia and died in California. His administration's many scandals have earned Harding a bottom-tier ranking from historians, but in recent years there has been some recognition of his fiscal responsibility and endorsement of African-American civil rights. Harding has been viewed as a more modern politician who embraced technology and was sensitive to the plights of minorities, women, and labor.
Florence Kling Harding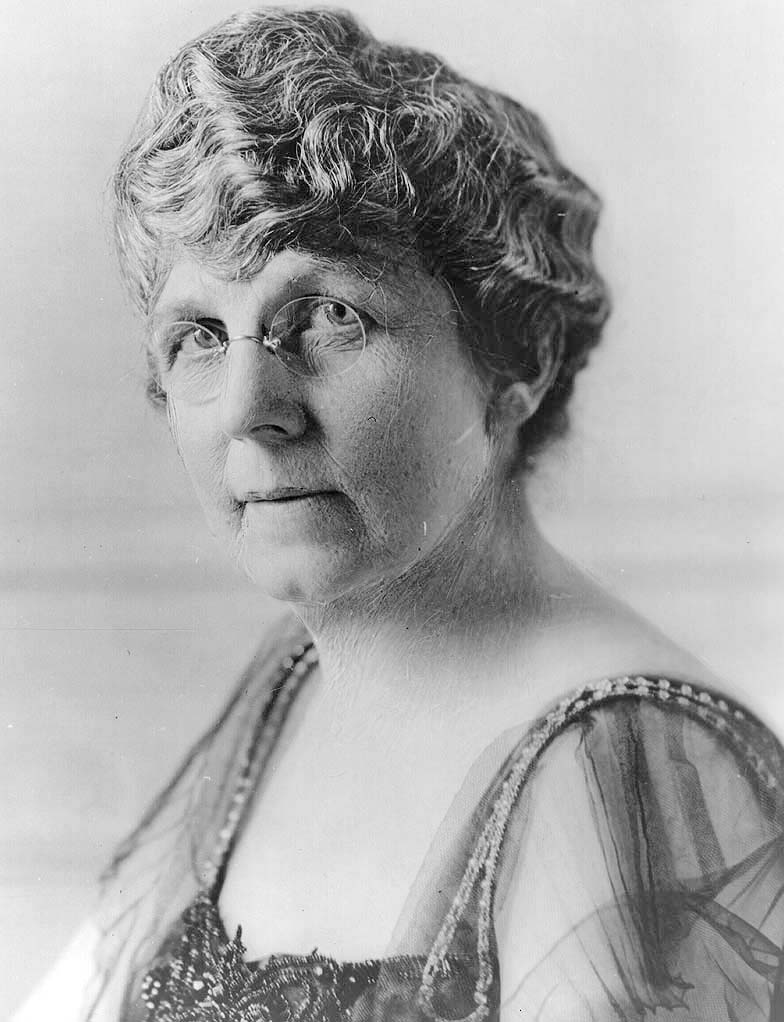 So ill in California, he could not give his speech
After his arrival in California, President Harding, severely exhausted, ordered that his planned speech be issued through the national press in order to communicate with the public. The President was given digitalis and caffeine that momentarily helped relieve his heart condition and sleeplessness.
On Thursday, the President's health appeared to improve, so his doctors went to dinner. Harding's pulse was normal and his lung infection had subsided.
Died suddenly in the middle of a conversation with his wife
Unexpectedly, during the evening, Harding shuddered and died suddenly in the middle of conversation with his wife in the hotel's presidential suite, at 7:35 p.m. on August 2, 1923.
Dr. Sawyer (a homeopath, and friend of the Harding family), opined that Harding had succumbed to a stroke, but doctors there disagreed.
The doctors issued a release stating that the cause of death was "some brain involvement, probably an apoplexy." Mrs. Harding refused to allow an autopsy. In retrospect, scholars speculate that Harding had shown physical signs of cardiac insufficiency with congestive heart failure in the preceding weeks.
Navy doctors said it was a heart attack
Navy doctors who examined the president in San Francisco concluded he had suffered a heart attack. Dr. Wilbur included in his memoirs a letter from Dr. Charles Miner Cooper in support of their cerebral apoplexy diagnosis, based on Harding's last observed condition, while acknowledging that no final determination could be made.
Harding was succeeded as President by Vice President Calvin Coolidge. The film below reveals more information about his death.
https://www.youtube.com/watch?v=zgBEH6UrQn4
President Harding's funeral procession passing in front of the White House