Today,
Loose cannon

means a

n unpredictable person or thing, liable to cause damage if not kept in check by others.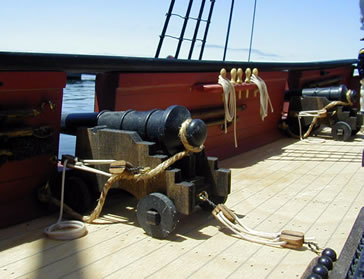 The phrase is actually a nautical term. It derives from the days when sailing warships were armed with enormous cannons on wheels; if a tethered cannon broke loose it could do enormous damage to the ship.
Faith and Courage: 2nd edition -A Novel of Colonial America 

Inspired by real people and actual events, the family saga of colonial America continues with Ambrose Dixon's family and their life during

 Pre-Revolutionary War days of America, intertwined with a love story.