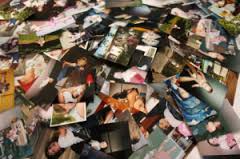 I Love Scrapbooks
by
I love scrapbooks, I buy scrapbooks and all the little accessories, I give scrapbooks, and I just don't put anything in them. I keep waiting until something is "important" enough.
When Mama died the rest of the family decided I should get all the scrapbooks, even those unfinished with file boxes of materials to add. She also left hundreds of pages of typing (I hate typing more than pasting in scrapbooks) of family materials for me to maintain and distribute. I probably was the only one too chicken to say "no thanks!" or perhaps my siblings and descendants are in a conspiracy to force me to get organized.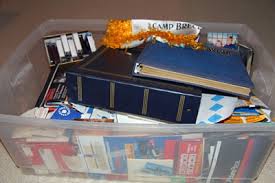 So-o-o I have hundreds of loose-leaf notebooks, most with clear plastic pockets front and back holding all my life documents. Everything from six generations of ancestors to insurance policies are in the many bookshelves that hide the walls of my 16 x 80 tin residence.
There are clippings about family members from the Tuscaloosa News turning more yellow and fragile with passing years, as well a pictures I only identify by the confusing comments on back. Birthday cards and wedding announcements mingle with love letters from my father to his young bride and funeral clippings detail the ties of family and friendships. There are also a dozen scrapbooks, all sizes and shapes scolding me for my laziness.
Someday… If they are not done when I die, I've told the family to turn on the gas, toss in a match, and jump back. No one else will have the generational burden of organizing it all.