In 1939 when televisions were being produced commercially, no one could anticipate how much television would change our lives. Now rather than one large stationary television in each house, we can view television programs, movies, and other media not even envisioned in those early days.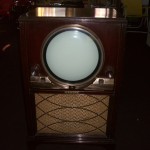 Along with televisions, commercials appeared which allowed us to watch all our shows for free. Today we seldom see the ads for products such as toothpaste, cereal and soap as we once saw on TV. TV ads are usually prescription drugs, cars and other adult products. Not those that might interest children, other than toys of course.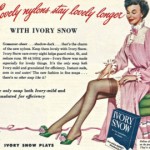 I kind of miss some of those cute jingles and songs from commercials. They still pop in my head from time to time. The Pepsodent commercial was especially long-lasting. I guess it will replay in my head the rest of my life. Those advertisers really knew what they were doing when they added music to advertisements. I ran across some old TV ads recently, and thought you might enjoy seeing them again.
I found the pepsodent commercial
Here's the Trix commercial – Do you remember it?
And of course, there's always Dinah Shore and chevrolet
This commercial is very surprising and it seems dangerous for the model. I wonder how she is doing? today and if that test booklet is still available?
FreeHearts: 2nd edition A Novel of Colonial America (Tapestry of Love Series Book 3)

Inspired by true events, Col. John Washington (ancestor of President George Washington), Randall Revell, Tom Cottingham, Edmund Beauchamp ward off Indian attacks and conquer the wilds of Maryland's Eastern shore in 17

th

century colonial America in this historical novel.
REVIEWS
"I love reading about this era, the comments of Mary Jane when she lost her beloved husband were so spot on, it really brought back the exact pain & thoughts I experienced when I lost my husband. I can't imagine what it was like back there with so many children, being a woman with no say in the business. Waiting for the next one to see how the Cottinham children do taking care of the parents' plantation."
smba
"This is a must read for anyone who wants a true view of what colonial life was like in the 1700's. Each book's writing gets stronger, characters become real, the struggles and sorrows that laid the foundation for this country. I hope that each reader will come away with a deeper love for our country and our ancestors." Addictedtobooks*