A Galveston Daily News reporter in 1900 said the story of the Sept. 8, 1900, hurricane could never truly be written. For many, no words could ever be spoken again about the deadly hurricane that reshaped the Gulf Coast forever.
Galveston was a famous, booming resort town as far back as 1874 when a newspaper described the city as "Queen City of the South."
It was estimated that more than 6000 men, women and children lost their lives, including 10 sisters and 90 children from the St. Mary's Orphans Asylum. The film below was taken by Thomas A. Edison Company in September 24, 1900.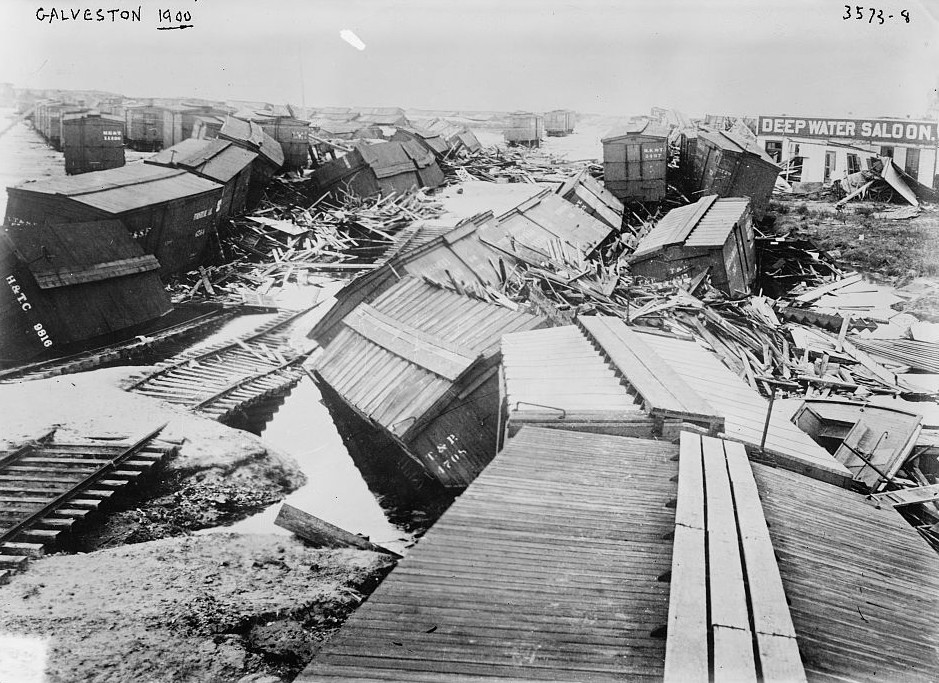 At the time of the hurricane the Red Cross, still a young organization led by Clara Barton, helped establish an orphanage for storm victims to rebuild houses. The organization raised money by selling photographs of the devastation. This was the last disaster that the 78-year old Clara Barton covered. In her written history of the events she said her workers, "grew pale and ill" and that even she, "who had resisted the effect of so many climates, needed the help of a steadying hand as I walked to the waiting Pullman on the track, courteously tendered free of charge to take us away."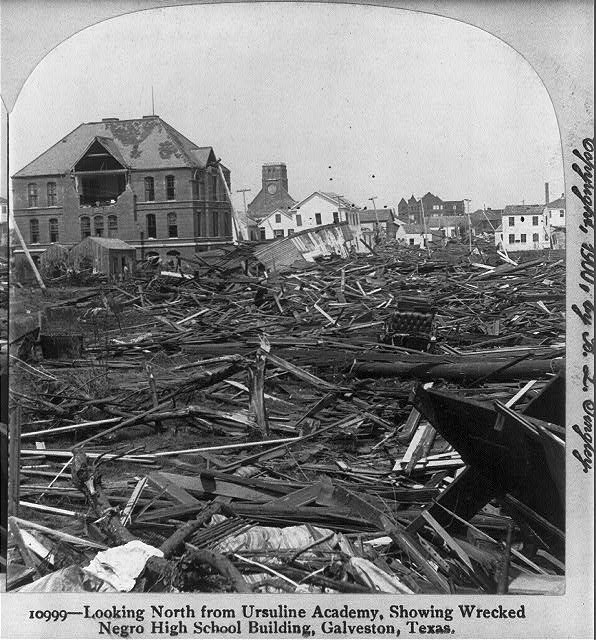 Galveston 1900 – gathering dead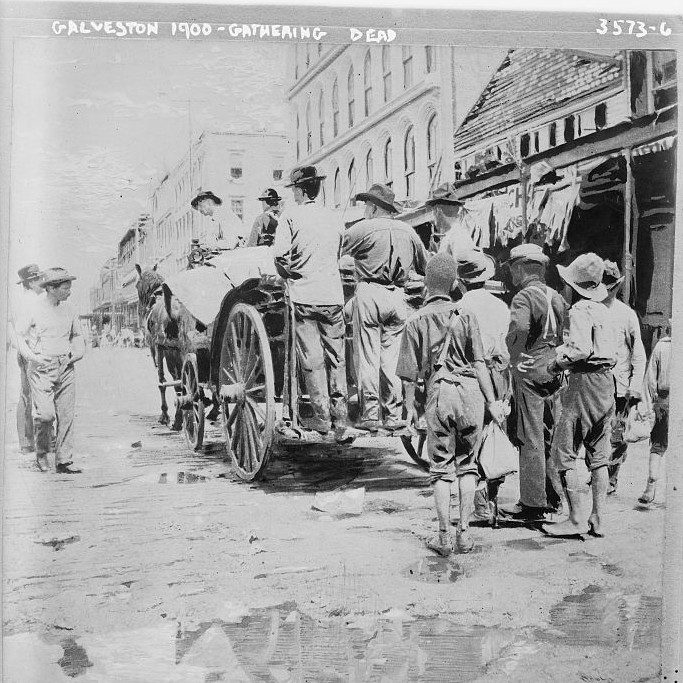 Galveston 1900 – 18th and N Sts.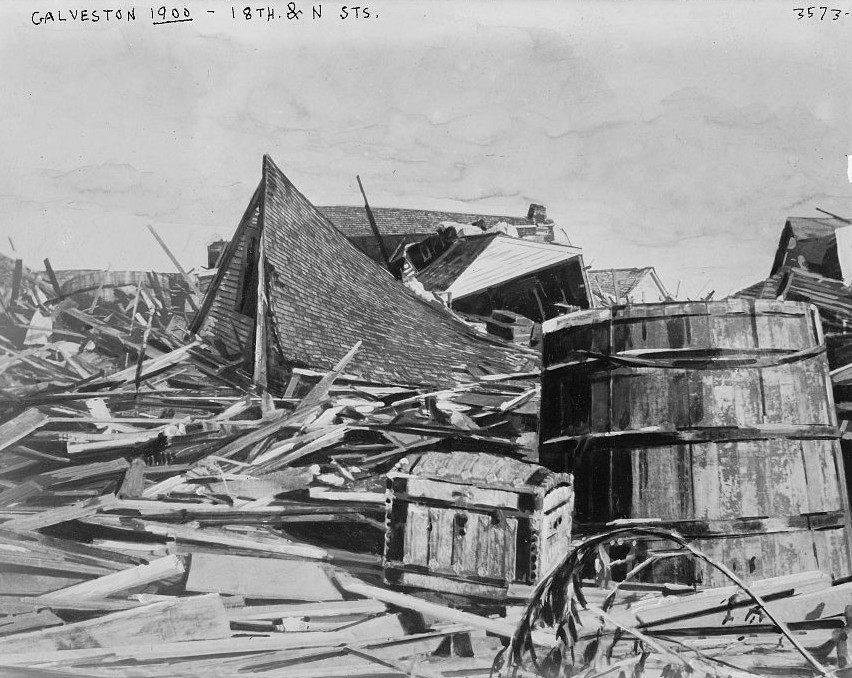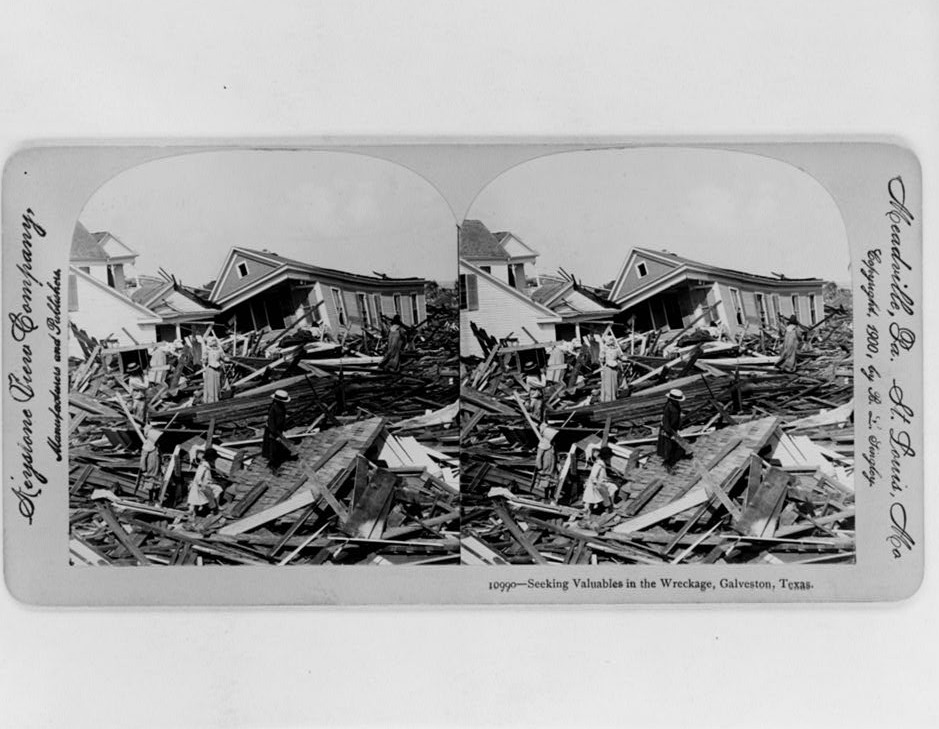 Galveston disaster, trying to find where their home stood photograph by 

Zahner, M. H.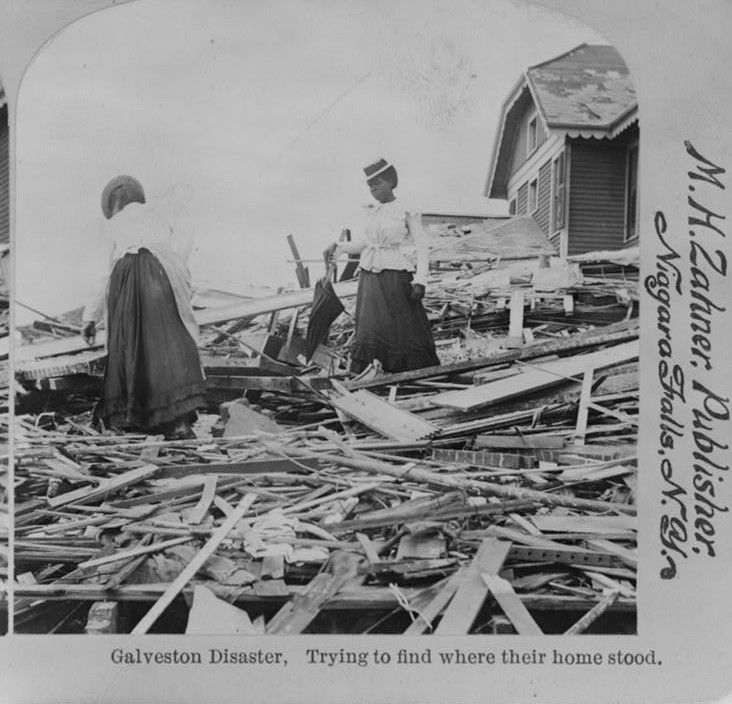 An opened passageway in the debris, North on 19th Street, Galveston, Texas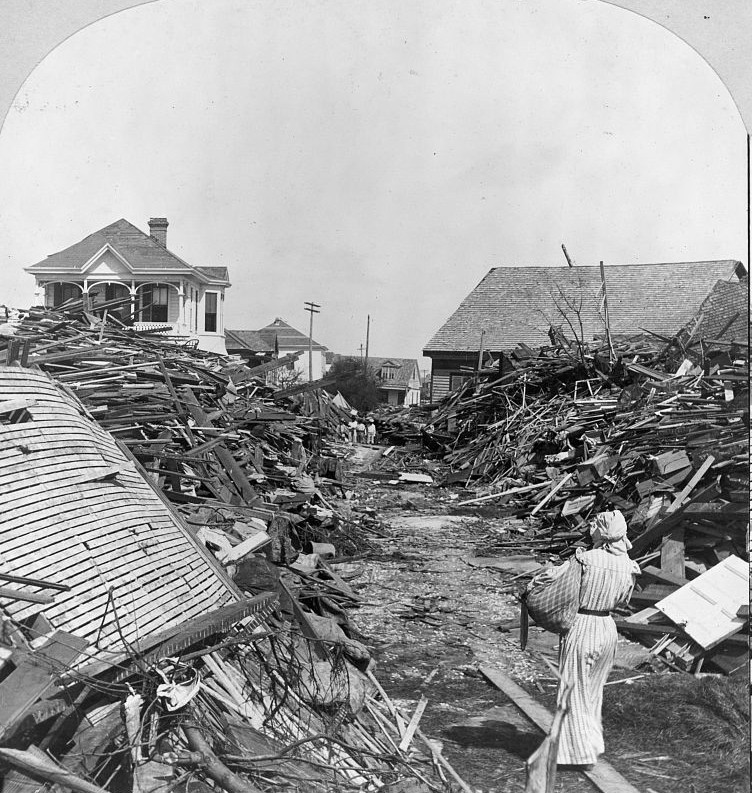 aThis boy said: I'm glad I'se alive
VINEGAR OF THE FOUR THIEVES: Recipes & curious tips from the past