Words of Wisdom from the Military
The following humorous instructions were found in some on military journals but have the ring of truth to them.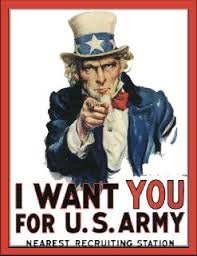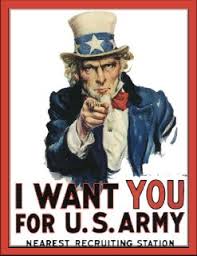 Aim towards the enemy – instructions printed on – US Army Rocket Launcher
When the pin is pulled, Mr. Grenade is not our friend. – US Marine Corps Journal
Cluster bombing from B-52s is very accurate. The bombs are guaranteed to always hit the ground. – USAF Ammo Troup
If the enemy is in range, so are you – US Army Infantry Journal
A slipping gear could let your M203 grenade launcher fire when you least expect it. That would make you quite unpopular in what's left of your unit. – US Army's Magazine of Preventive Maintenace
Try to look unimportant: The enemy may be low on ammo. – US Army Infantry Journal
Five-second fuses only last three seconds – US Infantry Journal
Tracers work both ways. – US Army Ordnance
If your attack is going well, you're walking into an ambush. – US Army Infantry Journal
Never tell the platoon sergeant you have nothing to do. – Unknown Marine Recruit
If you see a bomb technician running, try to keep up with him. USAF Ammo Troup.
The film below In this installment, Private SNAFU learns the lessons of weapons maintenance. Private SNAFU (Situation Normal All Fouled Up) was produced as a series of instructional cartoons by the US Army Signal Corps, and was originally created by Theodore Geisel (better known as Dr. Seuss) and Phil Eastman. Transcript (PDF): http://archives.gov/social-media/tran…
Freemasons contributed to America and the state of Alabama through their patriotic service and philanthropic work since 1811, but little is known about their backgrounds. Utilizing the bonds of their fraternity, but without fanfare, the freemasons built schools, orphanages, nursing homes, provided for the sick and elderly, fought wars, and were an integral part in building the state of Alabama and our country. They were, simply put, 'the epitome of good patriots and citizens.'
As the wife of one of the Grand Masters, Donna R. Causey, had the unique opportunity to work with Alabama's Grand Lodge to provide biographical data into the lives and backgrounds of all the Grand Masters of Freemasonry in Alabama from 1811 to 2011. Many early photographs of the Grand Masters are included in this work.