Remembering My Favorite Baseball
Player – Ernie Banks
by
Gary Koca
On January 23, 2015, my all-time favorite baseball player, Mr. Cub, Ernie Banks, passed away. He was just a week shy of his 84th birthday.
Ernie Banks – Mr. Cub – 1970
I was just six years' old when the Cubs purchased his contract from the Kansas City Monarchs of the old Negro league. He become the first African-American to play for the Cubs, and instantly became my hero. Ernie played for the Chicago Cubs between 1953 and 1971 – the only major league team he ever played for.
I was a huge Chicago Cub fan before Ernie Banks joined the team and an even bigger one once he got there – a curse to be sure, since the last time the Cubs won a World Series was 1908, when my grandfather was eight years old.
Chicago Cubs World Series Champions 1908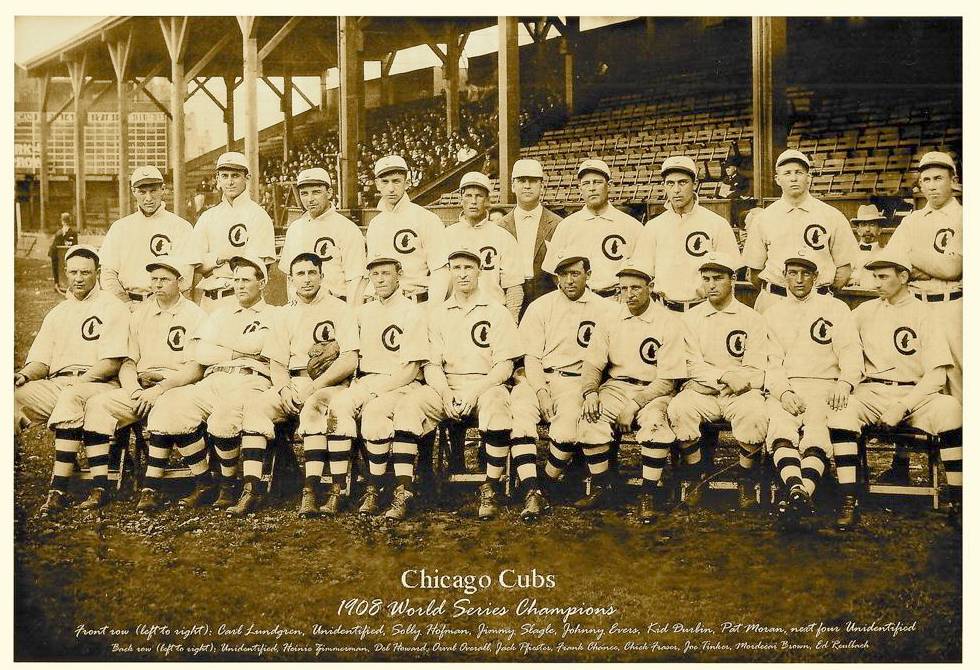 All the kids in my neighborhood loved Ernie Banks, and I was no exception. I used to mimic his unique swing – bat straight in the air, fingers constantly twitching on the baseball bat, and those powerful wrists that accounted for 512 home runs over 19 seasons. I hit many a home run also, but mine were all in waffle ball. You see, I was never really much of an athlete, never good enough to play baseball beyond little league, but always cheering for the Cubs and Ernie Banks. I remember coming home from school every day in the summer to watch the end of the Cubs' game and see how the Cubs (and Ernie Banks) were doing. That's because, unlike most of major league baseball, the Cubs did not have lights until 1988 and played all day games at their home, Wrigley Field, in Chicago.
Me – on the left – attending spring training baseball game – 2013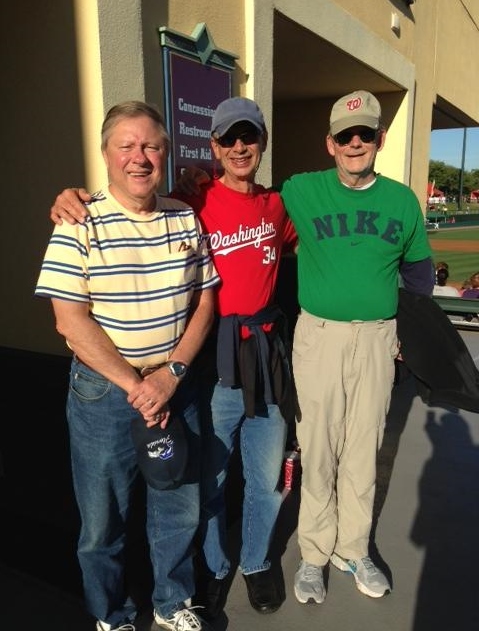 When I was a senior in college at Northern Illinois University in DeKalb, Illinois, I cut class with a friend to attend opening day of the baseball season in 1969. Sure enough, my hero, Ernie Banks, hit a home run to tie the game before the Cubs won it in extra innings. That was the ill-rated season in which the Cubs carried a 12-game lead into late August before blowing the pennant to the upstart New York Mets.
I always tried to pattern myself after Ernie Banks. He was always in a good mood, always treated everyone with respect, and always took time to talk with people about baseball and life. If you ask anyone who played with him, they will all say he was the nicest guy they ever played with. The phrase, "let's play two today" was Ernie Banks' signature statement about the game of baseball and life in general. While I did my best, I have never been quite as positive and upbeat as Mr. Cub.
Ernie Banks – January 2015
Even though I am now 68, I can honestly say there has never been anyone – politician, world leader, movie star – who made quite the impression on me than Ernie Banks did. And, by the way, the Cubs still have not won a World Series since 1908.