Charm bracelets then and now
by
Jean Butterworth
The other day I saw an article that said that charm bracelets were coming back in style. Where are mine I thought? Maybe in some drawer gathering tarnish I supposed. That brought back memories of charm bracelets. But they make so much noise when wearing them!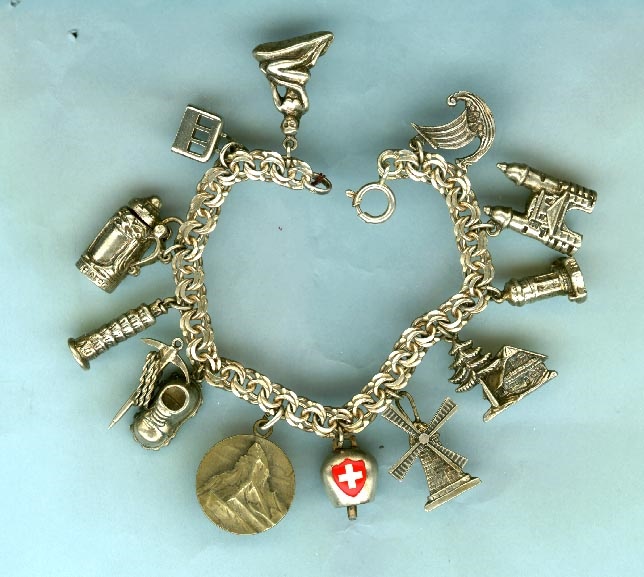 The first charm bracelet I remember was silver and held charms of clubs I belonged to in school. Emblems of the Beta club, Junior High Honor Society, Honor Society, Alabama Girl's State attendance, 4-H Cub and Girl Auxiliary member.
The second charm bracelet was one I had after I married and it held the profiles of my children with the date of birth and the name of the child.
Also, a few charms of travel experiences I attached to the bracelet. I have a travel friend who has bought a charm in every country she visited. She can remember which country by looking at the charm and say, " I bought this charm in_____."
My mother's charm bracelet was a grandmother's charm bracelet and held memento charms of placed visited, religious emblems and grandchildren's names and dates.
Maybe I will get the charm bracelets out and take to the jeweler to freshen up and wear again.